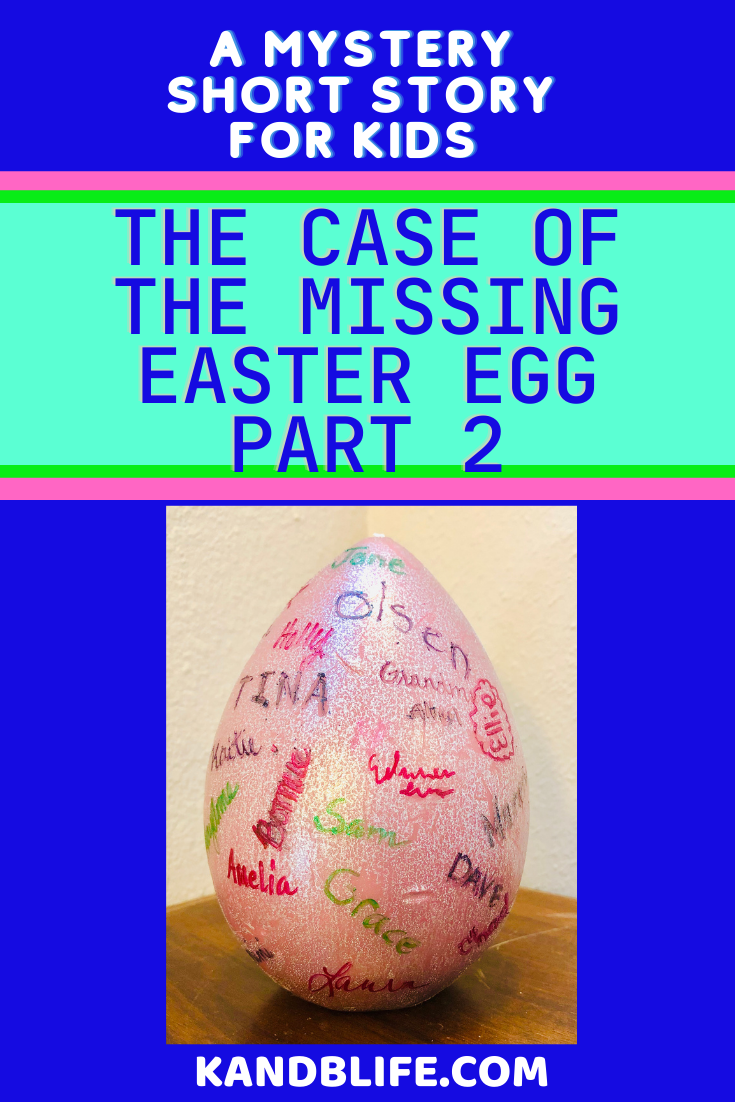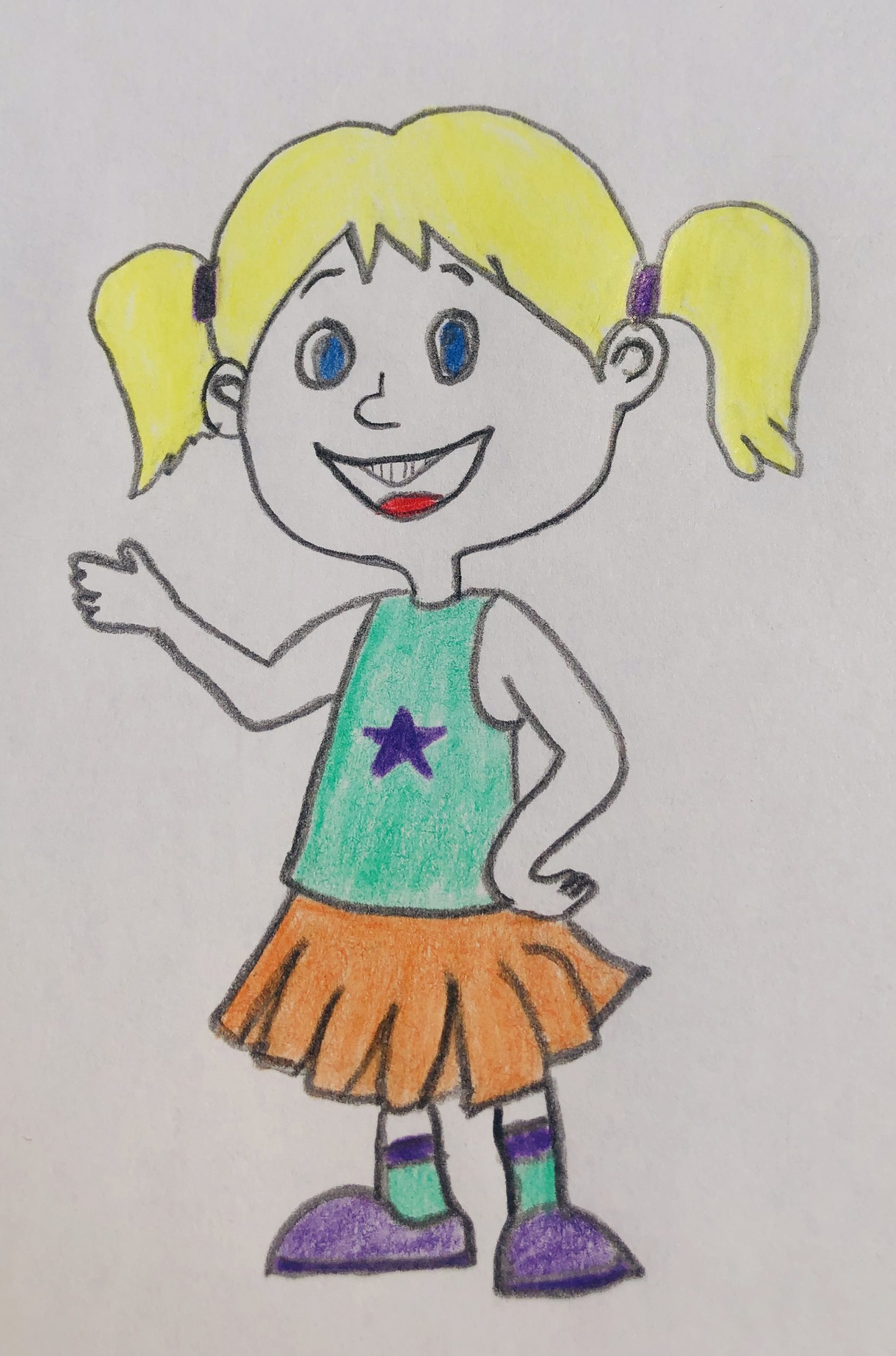 "Hannah, what are you doing here?" asks Kinley.
Hannah says, "I am the professional detective on the case."
Ella pipes in, "But you're not a professional detective."
"Yes, I am," responds Hannah, "and I  am helping Ellies' mom." Kinley and Ella can't believe it. Ella says, "You can't do this to us."
Hannah snaps back, "I'm sorry but I'm not leaving the case, I already have a clue."
The Next Day: Sunday
Ella yells into the walkie talkie,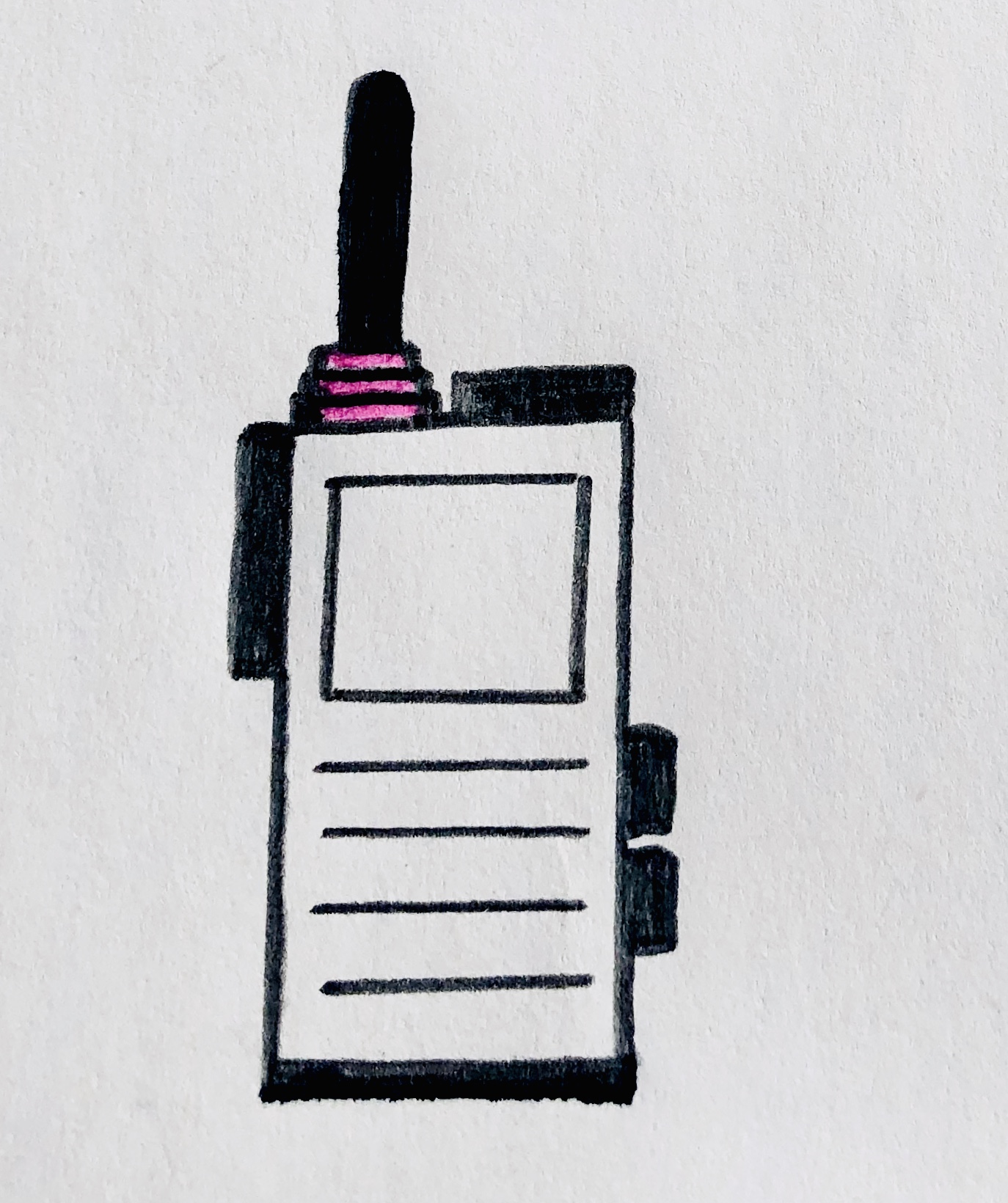 "Come on, Kinley! We need to find the Cushman Egg before Hannah does!"  "Ella, it's not our case." "Mrs. Cushman and Ellie are not going to mind if we ALL look for the egg, right?  And besides, the important thing is that the Cushman Egg is found."  Kinley knows Ella way too well.  She knows how competitive Ella is, she WANTS to find the egg before Hannah and prove that they are the better detectives.  Guess what?  Kinley does too.
Kinley says, "Oh yeah, let's go!"  They hop on their bikes and head to Ellie's diner.  "Eeeelllliiiieee?" yells Ella.  "Right here, what's up?" says Ellie.  Ellie walks out of the kitchen.  Ella says, "I'm sorry but we cannot let Hannah find the egg before us."  Ellie replies, "I figured as much.  I told my mom that you'd want to find it."  "And?" "My mom said she didn't really care who found it, she just wants it back. The only reason my mom told Hannah that she could do it was because Hannah was here in the morning.  She had spent the night, she's here all weekend because her parents are out of town. She hasn't even started looking for it or anything, yet."
They walk out of Ellie's diner to have more privacy.  "Ellie," says Kinley, "Can we take a look around?  Can you keep Hannah busy?"
Ellie says, "I am not getting involved in this, you are all my friends. But, no problem on the keeping her busy thing," says Ellie. "Why?" asks Kinley.  "Because  Hannah is in my room watching a movie and I'm supposed to getting popcorn and the leftover biscuits and honey for Hannah from Friday night. Ugh, I hate honey. Anyway, you two have about 2 hours and that's it!"
the investigation begins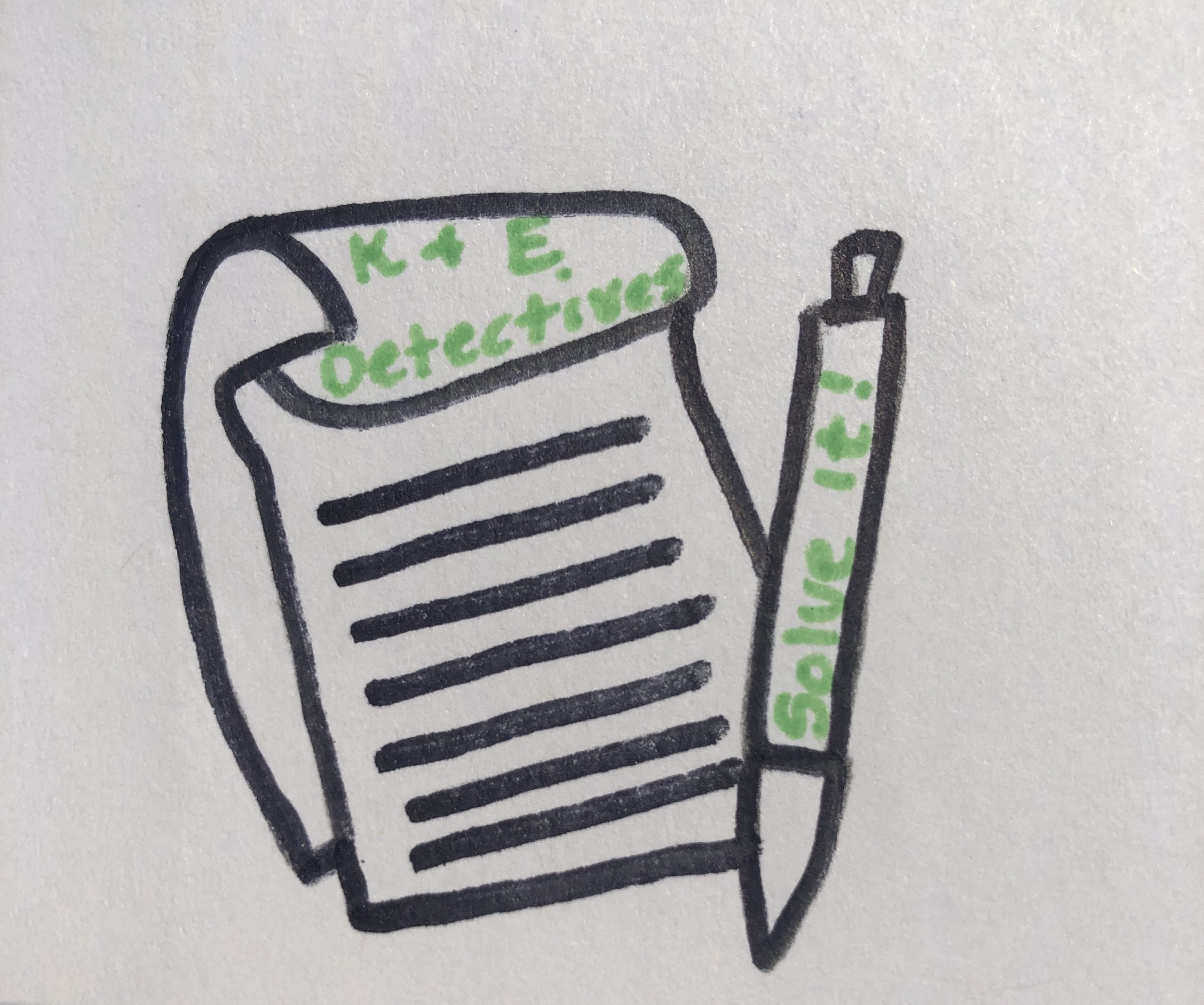 First, the Detectives go to question Mrs. Cushman. Ellie goes with them since she's waiting for the popcorn to pop. "Ma'am, when did you last see the egg?" asks Kinley.  "Well, first of all, girls, calling me ma'am is weird. Second, the last time I saw it was down in the box, in the basement, after last Easter."
Ella says,  "Mrs. Cushman, who has access to the basement?" "Just our family but I'm the only one that has a key." Kinley asks, "Where do you keep the key?" "On my keychain, it's with my car keys and keys to the diner. I put them on a hook right by the back door in the kitchen." Ellie tries to help and asks her mom, "What were you eating when the egg went missing?"
Mrs. Cushman responds with a strange look on her face.  "Ellie, why does that matter?"  Ellie says, "I'm hungry and just want to know what you were eating?  Was it some Easter candy?" Clearly, Ellie was not an investigator.
"Anywaaaaay…" says Kinley.  "Who was unpacking the Easter boxes with you yesterday?" Mrs. Cushman says, "Nobody."  She gave a little evil glance over at Ellie.  You know, the one that moms give when they're disappointed or annoyed with you. Like when you're supposed to clean your room but end up playing, or when you burp at the dinner table – that look. Ellie sensed it and tried to explain, "Well, Hannah and I were helping a little.  We hung up some stuff when you brought it up from the basement."  Her mom snaps, "That's the FUN PART!" DING! Ellie was saved by the bell, the microwave dinged and the popcorn was done.
"If nobody was downstairs with you, that really narrows it down. Maybe you just put it in a different box last year." Ella agrees, "Let's go look!"
The basement
Mrs. Cushman, Kinley, and Ella head to the basement while Ellie heads back upstairs, with popcorn, to watch a movie with Hannah.
When they reach the basement, they see a lot of boxes. They first go to investigate the bin that the egg was supposed to be in. Ella digs through the bin and it is definitely not in there. So then the three of them split up and start going through all the bins.  After about 45 minutes, they had found nothing.  Mrs. Cushman is super organized and she most definitely did not place the egg in a different bin.
Mrs. Cushman asks, "Well, now what?" Ella says, "Now I go wash my hands. I have something sticky on them." Kinley asks, "Sticky?" "Yeah, sticky.  One of the first boxes I went through had something on it.  I wiped it on my pants, but my hands still feel yucky."
Kinley yells, "Wait, Ella! Which bin?"  Ella starts looking around, "Ummm…here this one." It's one of the Easter bins. It's the Easter bin.  The one that the Traditional Cushman Egg was supposed to be in.  Sure enough, one side of the bin has sticky stuff on it, which explains why Mrs. Cushman didn't have it on her hands yesterday, it's only on one side. The two girls take out their magnifying glasses and take a look.  It's sort of clear, sort of yellowish.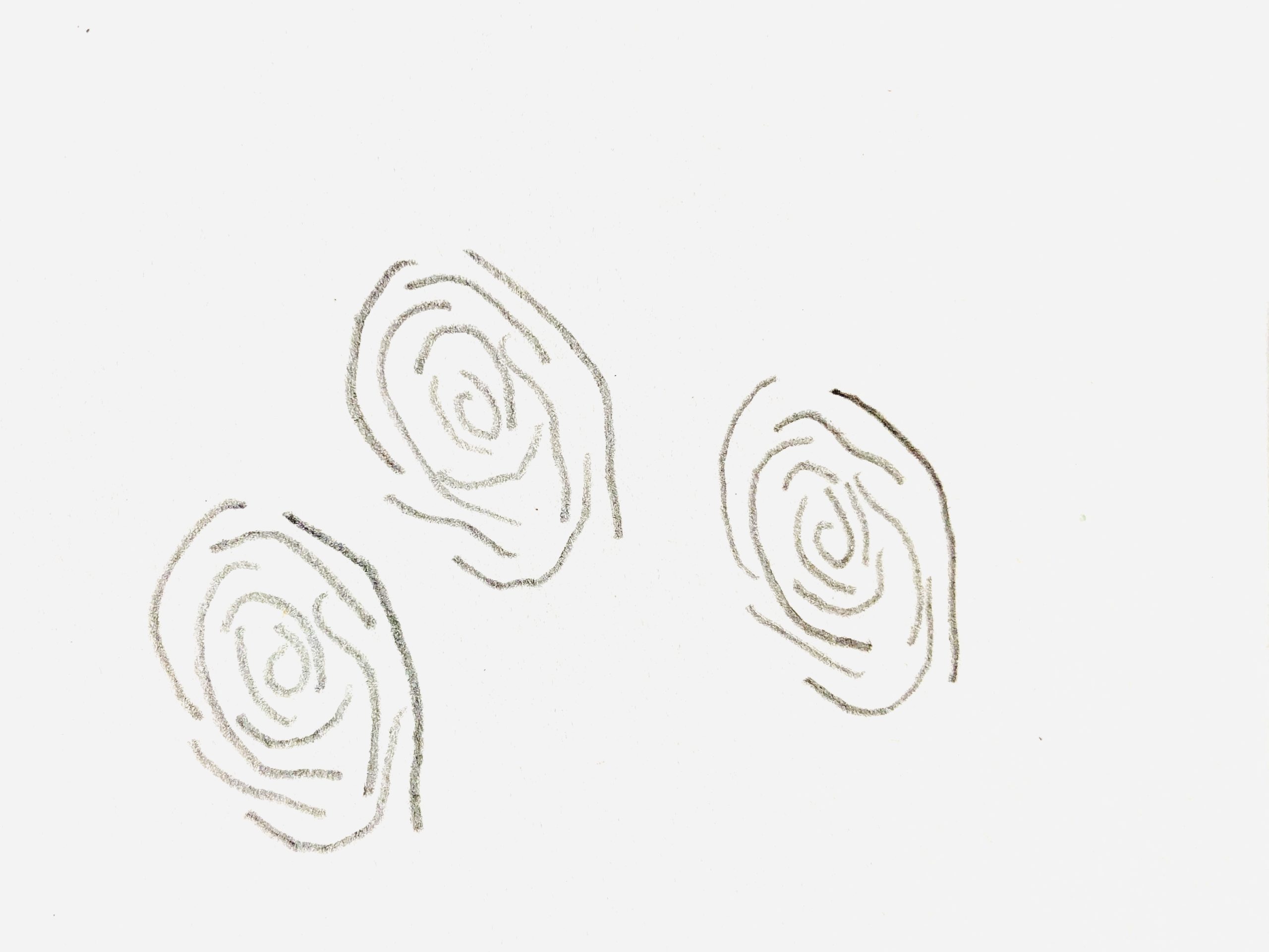 "Wait a minute," Kinley asks out loud, "didn't Ellie just say that she was grabbing some leftover biscuits and honey from the other night?" Ella says, "Yeah. Ooooh!" And the light bulb went on in her head. They know who did it. Mrs. Cushman looks lost.  "Follow us," says Kinley.
The 3 of them run to Ellie's bedroom.
And there she is, the culprit. "It's you! You took the egg!" yells Ella.  Ellie looks confused, "Me?  Why would I take my own family's egg?" "No, no. no.  YOU!"  And she points her finger straight at Hannah.  "Prove it", Hannah says.  Kinley states, "Friday night, you had biscuits and honey.  Honey is very sticky Hannah. When you snuck out of Ellie's room after she was asleep, took the keys off the hook, and when to the basement, you left sticky fingerprints on the side of the bin." " Yes, but I was down there yesterday to try and figure out who had done it.  That's why my fingerprints are on the bin." They all look at each other, but Kinley sees through that lie.
"That's not true. When I was questioning Mrs. Cushman, she said you hadn't been down there, yet. Ellie also verified that you had not started looking for it, yet," replies Kinley, feeling very proud of herself.
"Fine, I did it," Hannah says miserably.
"But please don't tell anyone. I just wanted to be a hero. Everyone looks up to you two and you get a lot of attention for helping others and solving cases. I just wanted to help people and get some attention, too. I couldn't think of any other ways to do something good like what you two do."
She looks at Mrs. Cushman and Ellie, "I'm so sorry. I was going to 'find' it and give it back. Really."
Kinley says, "Hannah, we don't do it for attention, we love solving cases for people. And we definitely don't set people up just so we can solve a crime."
"I know, I know.  Do you all forgive me?" They all look at each other and nod their heads yes. They believe that Hannah has learned her lesson and will not be taking anything ever again. She went into her overnight bag and returned the egg.  Cushman's were very happy.
To celebrate having the Traditional Cushman Easter Egg back, they stuff their faces with the best homemade pizza in town (no honey involved) and ice cream at Ellie's Diner.
Another case solved for The detectives: Kinley and ella!
Hope you enjoyed this mystery story! You can read more about Kinley and Ella's Adventures at the Detective Agency in The Case of the Missing Puppy.
And for even more great mystery books, check out my favorite series…The Nancy Drew Diaries! (*It's an affiliate but don't worry, it's at no extra cost to you*)
Happy Reading!