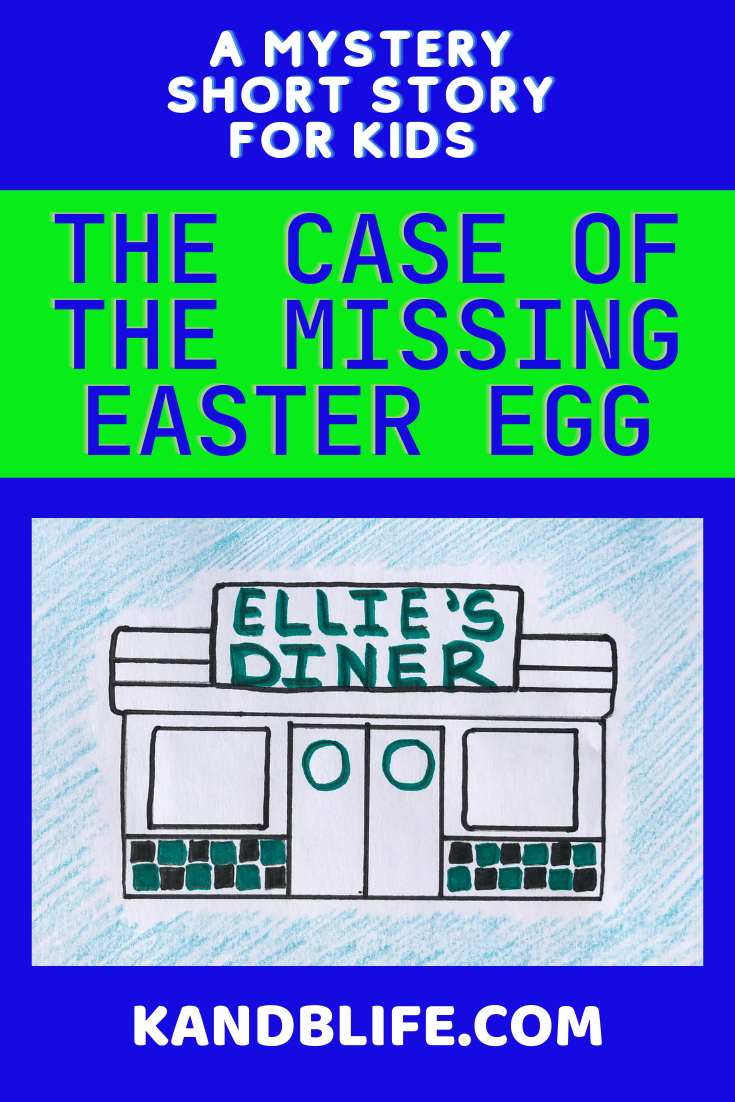 A Short Story for Kids- The Case of the Missing Easter Egg
Kinley speaks into a walkie talkie: "Good morning, Ella."
"Hi", says Ella, "remember, 9:00 am today."
"Right, I wouldn't have forgotten."
Kinley and Ella have been best friends since 1st Grade and are neighbors. The girls are known around town as "The Detectives". They are 11 years old and love to solve mysteries. Some say they're nosy but they say they're curious.  Big difference.  Now, back to the story…
Spring is in the air and today Kinley and Ella are going to Ellie's Diner to visit their good friend, Ellie.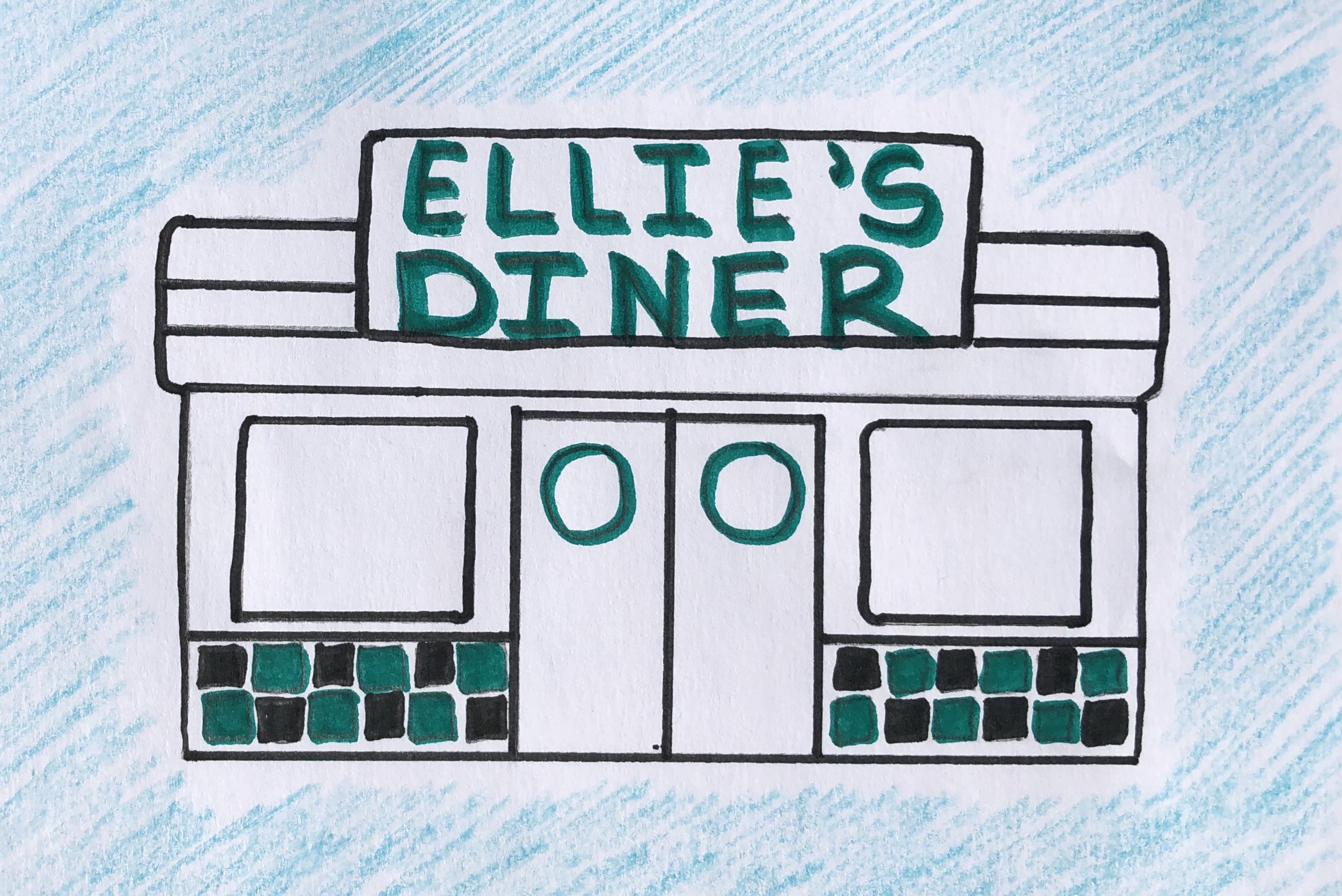 Ellie's Diner is owned by her family (how cool is that?) and it's usually where she is on the weekends. They make the BEST pizza. Seriously, the best.
At 8:45, Kinley, on her lime green bike and Ella, on her electric blue and yellow bike, ride over to Ellie's Diner. The girls arrive 15 minutes later.  The diner has Easter decorations everywhere!  Ellie's mom always goes all out for holidays and Easter is no exception.  The girls' (and the whole town's) favorite decoration is the Cushman Traditional Easter Egg, which is usually in the front corner of the restaurant so everyone can see it when they walk in.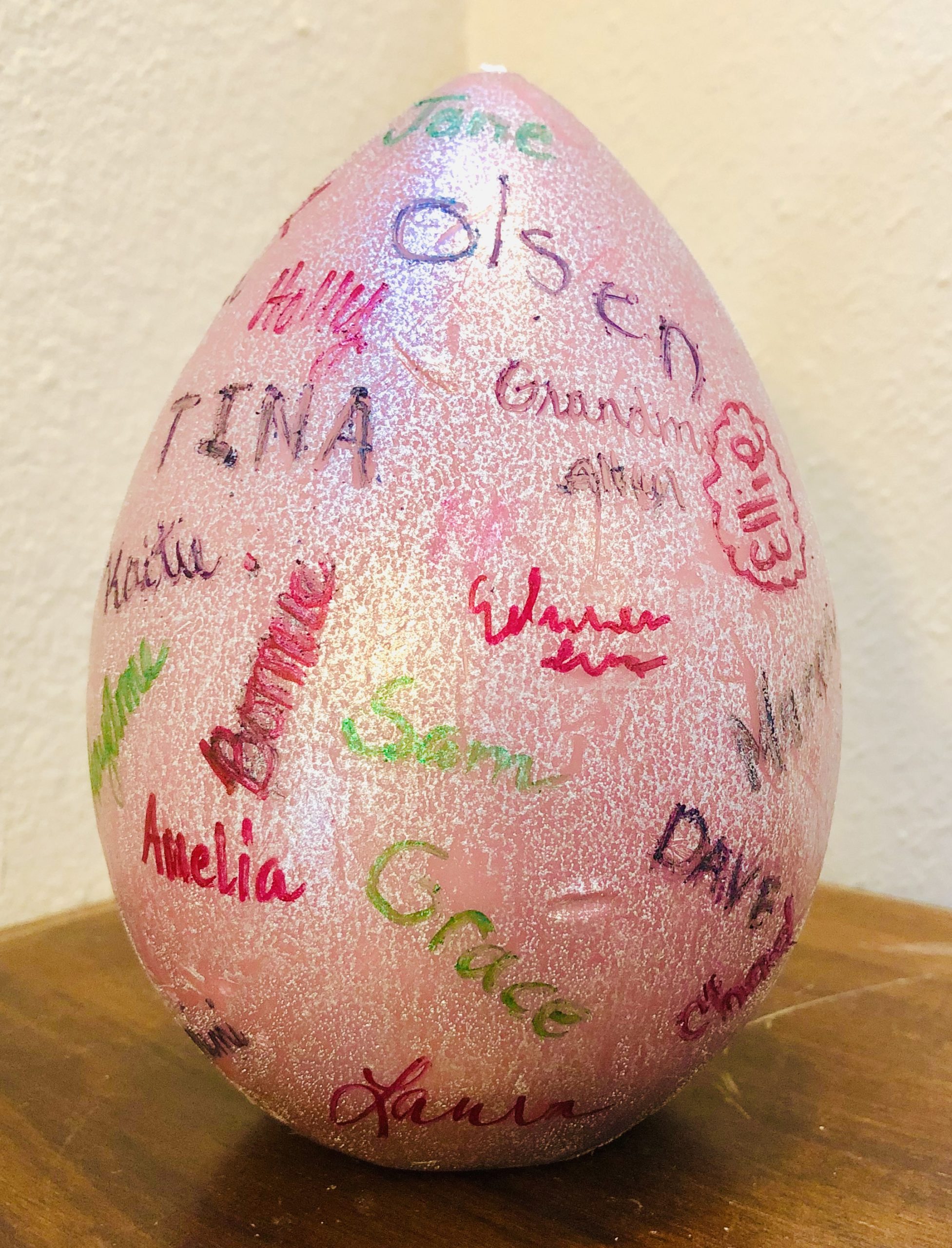 The Cushman Traditional Egg has been passed down for generations in Ellie's family.  It started with Ellie's great-great-great- great grandfather.  He was very poor and had only a large ceramic egg for an Easter decoration when his kids were little. To make it feel a little more special, he wrote his kids' names on the egg. When his grandkids were born, he wrote their names on the egg.  This egg was passed on when he died and fast forward to many generations…Ellie's family now has the egg and her name is on the egg, along with about 100 other names on that egg!  It's so cool!
However, when Kinley and Ella walk-in, Kinley immediately notices that the egg is not there and with a puzzled look says, "Hmm…The traditional egg isn't in the corner." Ella nods her head, "I noticed that too".
"Maybe she hasn't put it out yet," says Ella. "Could be," Kinley states uneasily. The girls walk to the counter where Ellie was looking at the ground.  They both say, "Hi" to Ellie but she doesn't even lookup.  The girls ask, "Ellie, what's going on?" Ellie keeps looking down at the ground.
Ella gets worried and shouts, "Ellie, please answer me!".  Ellie looks up with such a sad look on her face, it was crushing.
"My mom lost the traditional egg," she says with tears in her eyes.
Kinley and Ella gasp loudly.  "That egg is really special to me!" Ellie yells. Ellie's mom walks out of the kitchen and says, "Yep, it's gone. But I already have a detective working on the case." Wait.  How could that be, thought Kinley.  We just got here and found out about this.  Kinley and Ella looked at each other.  They are both quite confused.
"I'm sorry, what?" "What's that? Come again?" The girls were obviously caught off guard.  Kinley's thinking-Doesn't Ellie's mom know that we are detectives?  The BEST DETECTIVES in town?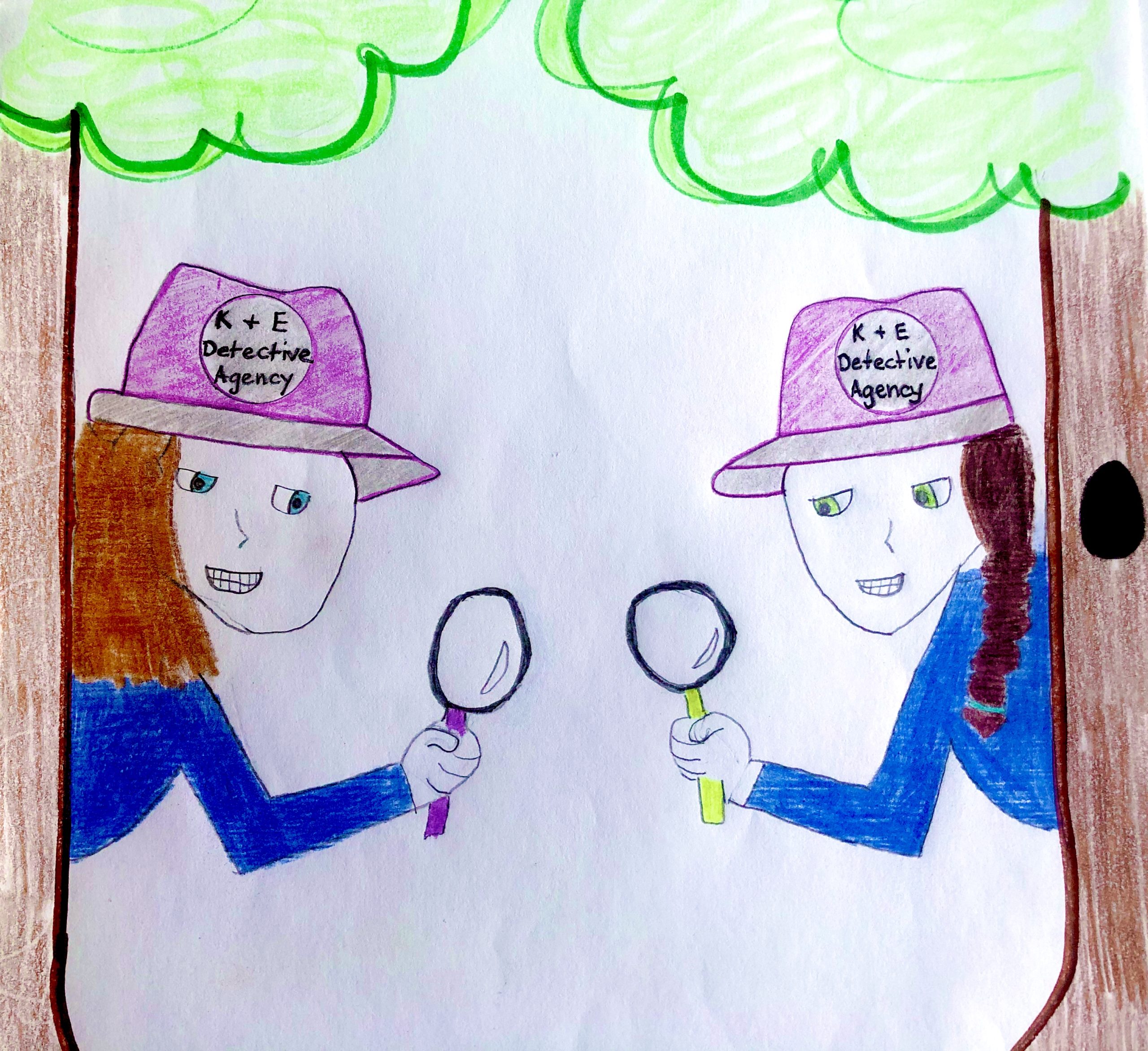 Mrs. Cushman says, "Oh, I have someone working on it. She was here when I opened the box and the egg was gone.  She actually volunteered to investigate it, so I said sure." " But… But… But…" Ella says with her mouth wide open.
"I'm sorry, girls.  I know you could have done it but she was here and I wasn't even thinking," says Ellie's mom. Kinley responds, with a disappointed tone and look, "That's ok. But where or rather, WHO is the other detective?"   "Right here", says Ellie's mom.  Kinley and Ella gasp as they see a young, blonde hair girl walk out of the kitchen.
It was Hannah!
Hannah is a classmate of Kinley and Ella's.  They all get along but there has always been a little competitive spirit between the three of them.  Lately, Hannah has been very interested in solving crimes.  She was just over at Kinley and Ella's Clubhouse last week asking questions about the business.  Like, what materials they use to investigate, questions they ask the victims, stuff like that. The girls thought she was just being nice and hanging out.  But now, it has become VERY CLEAR what she was up to all along.
"Hannah, what are you doing here?" asks Kinley.
Hannah says, "I am the professional detective on the case."
Ella pipes in, "But you're not a professional detective."
"Yes, I am," responds Hannah, "and I  am helping Ellies' mom." Kinley and Ella can't believe it. Ella says, "You can't do this to us."
Hannah snaps back, "I'm sorry but I'm not leaving the case, I already have a clue."
To be continued…
Read the exciting conclusion to this short story for kids in The Case of the Missing Easter egg Part 2: The Battle with Hannah!
**Love mysteries like this? We do, too!  Our recommendations are Nancy Drew Diaries and Mo and Dale Mysteries! Below are some links for you to start reading!  They're affiliates but don't worry, it's at no extra cost to you! It just may or may not give us a little something to help keep the blog going!  Now, get to reading!
 Don't forget to sign up for E-Mail! You get to know when new content comes out and we'll give the inside scoop on it, too!