I chose Nancy Drew Diaries Secret at Mystic Lake by Carolyn Keene for today's Book Talk.  I had planned on reviewing another book but I just finished this last night and HAD to tell you about this one!  While this is not my favorite in the series, that would be Sign in the Smoke, I read it in two days and it is a very close second place.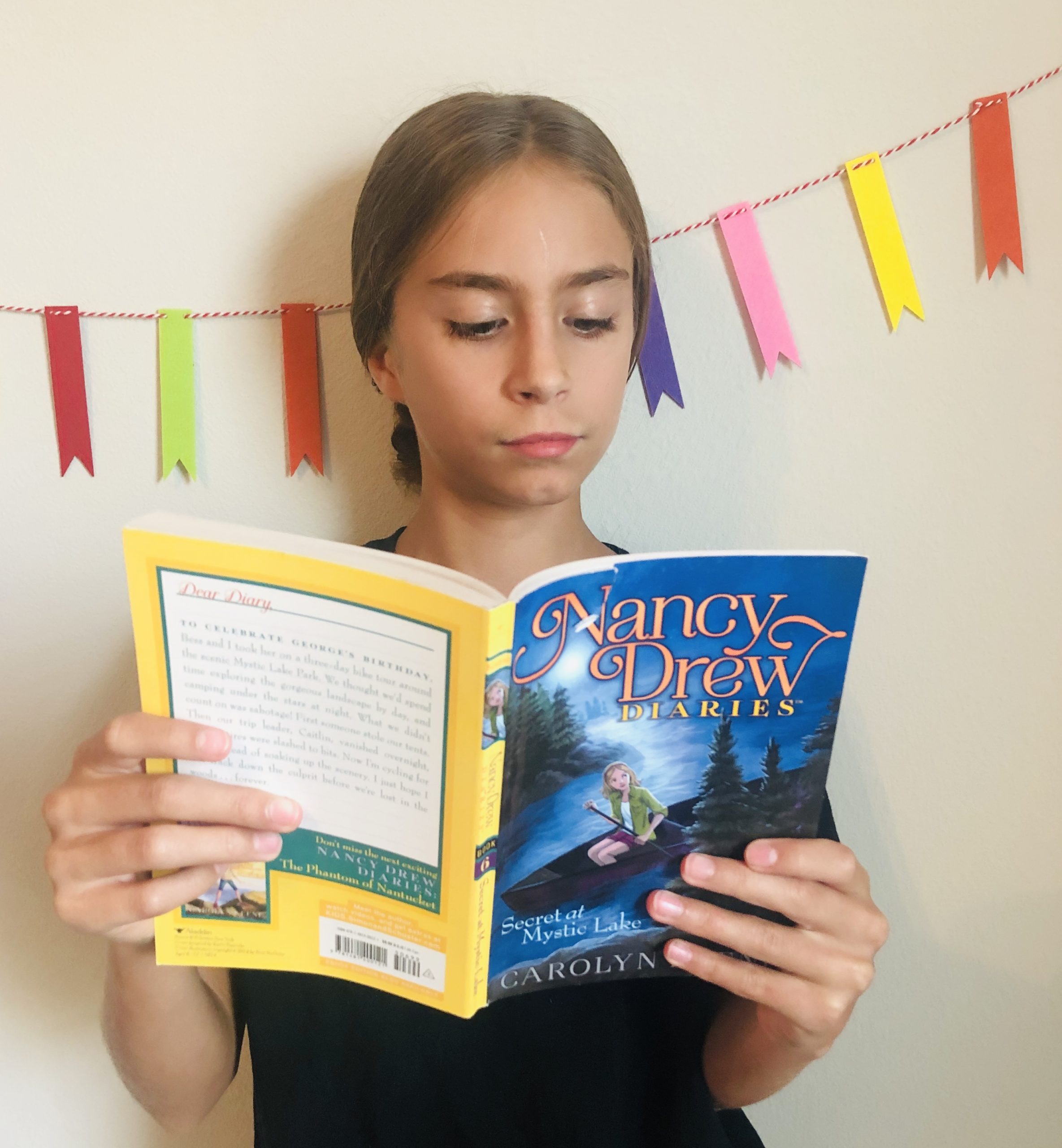 One of the interesting things about this book, making it a little different than the ones I have read so far, is that it is kinda scary.  Like, my heart stopped beating for a second and I gasped more than once because I couldn't believe it. It had so many twists and turnsI Don't worry, it's still a kid's book.  It's not going to give you nightmares scary, just keep you reading and on the edge of your seat scary.
Now, if you don't like mysteries and that kind of feeling, this is not the book for you.  I recommend it to someone who likes suspense and mysteries.  If this sounds like you-be sure to check this one out. But, if you're not sure if this would be a good fit or you've never really read these types of books before, give it a try.  Try a new genre, it could end up being your FAVORITE.
So, what's it about?
It's George's Birthday and she talks Nancy and Bess into going on a 3 day group bike riding camping trip, with 4 other people, around Mystic Lake Park.  Just so you know, George is one of Nancy's best friends.  Her real name is Georgia but everyone calls her George. Back to the story, they're going on this trip to beautiful Mystic Lake with no phones, no internet, just some fun in the woods.
However, trouble seems to be around every corner.  First, someone steals their tents. Then, their leader, Caitlin, vanishes overnight! And to top it all off, their bike tires are cut into tiny bits. Now, they're stuck in the middle of the woods with a thief on the loose. Someone is behind all of this, but who? And why?
Oh, it is so exciting! If you take the adventure (and you should), let me know what you think!
Happy Reading!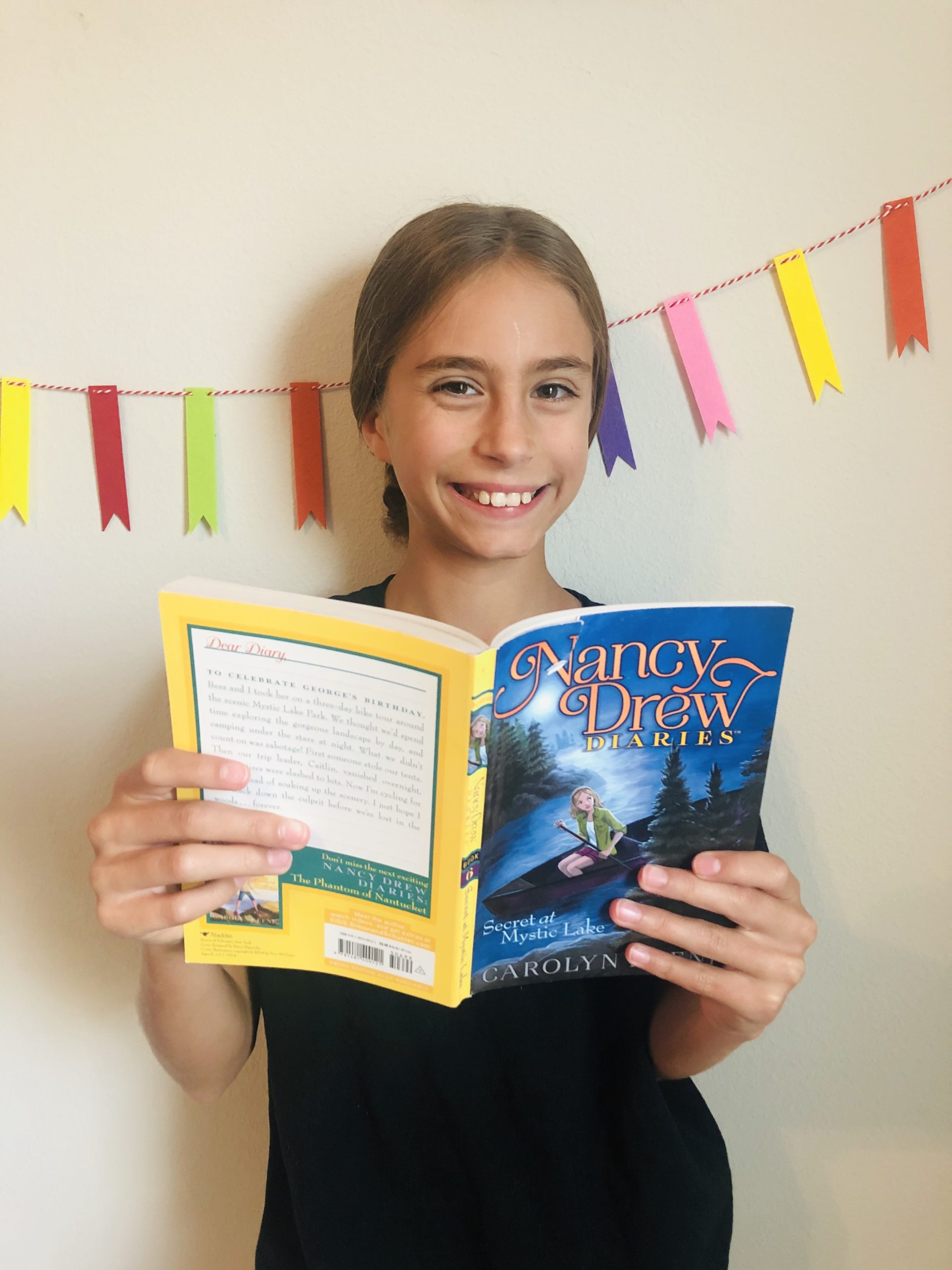 Ever thought of reading Bridge to Terabithia?  Check out my book review on that one, here.
.