You are going to love starting (or ending) your kids' day and/or your day in the classroom with gratitude journaling! Why?
There are so many BENEFITS to being grateful!
Numerous studies have proven that an attitude of gratitude is extremely powerful with many benefits, including an increase in happiness! Isn't that what we want in our homes and classrooms?
Look at this list!
increase in concentration/engagement in school
increased self-esteem
ability to cope better with stress
a decrease in aggressive behavior
more optimistic/happy
✏️
why you need to have kids journal by hand

!

Writing, by hand especially, in a gratitude journal has an immense impact on kids' emotional well-being (as stated above) but it's also a valuable skill that has cognitive benefits.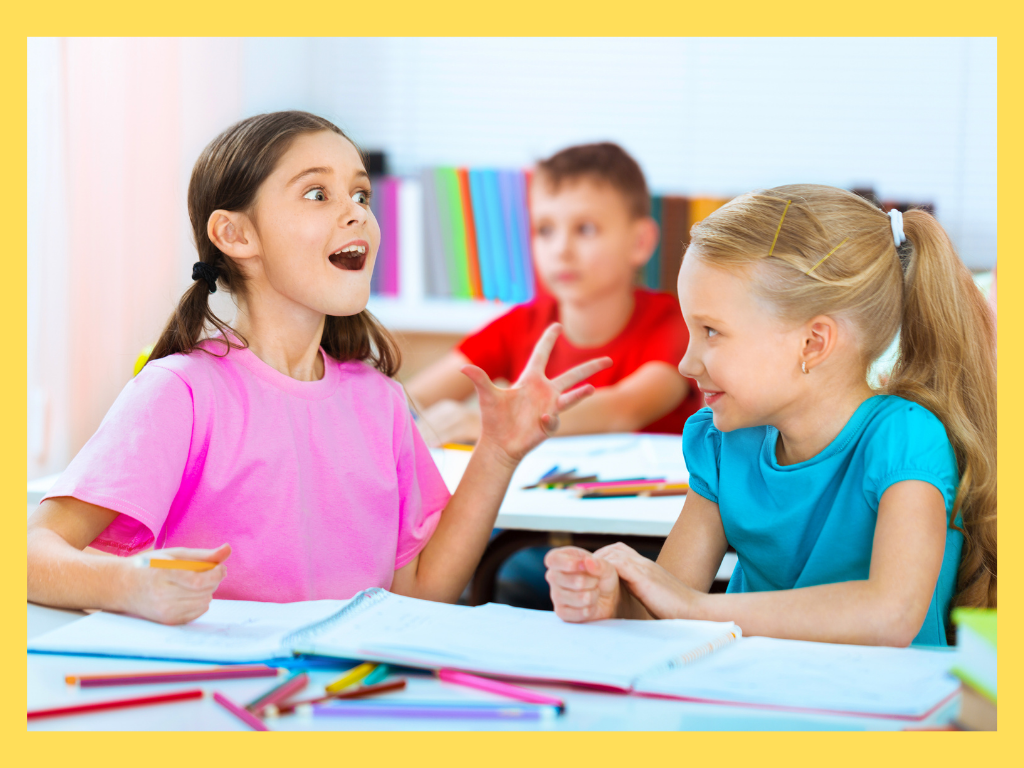 MEMORY!

The physical activity of putting pencil or pen to paper increases retention and memory! Certain areas of the brain that help to increase comprehension and memory is activiated when the hand is writing.
FYI: This also explains why list writing is so effective. 👍🏼

INCREASE BRAIN ACTIVITY!

More brain motor neurons and senses are active when writing by hand than when typing on a computer.

FOSTERS

LEARNING AND CREATIVITY

Writing by hand, including doodling and drawing, has been shown to increase creativity and deepen thinking. Woo-Hoo! It keeps the brain sharp!

IMPROVES WRITING SKILLS WITHOUT FEAR

Journaling (non-graded) allows kids to sharpen their writing skills without the fear of being judged, edited or graded. Kids can freely express themselves, thus giving way to the enjoyment of writing. And we all know that when we enjoy something, we tend to do better in it.
get these benefits with just a few minutes a day!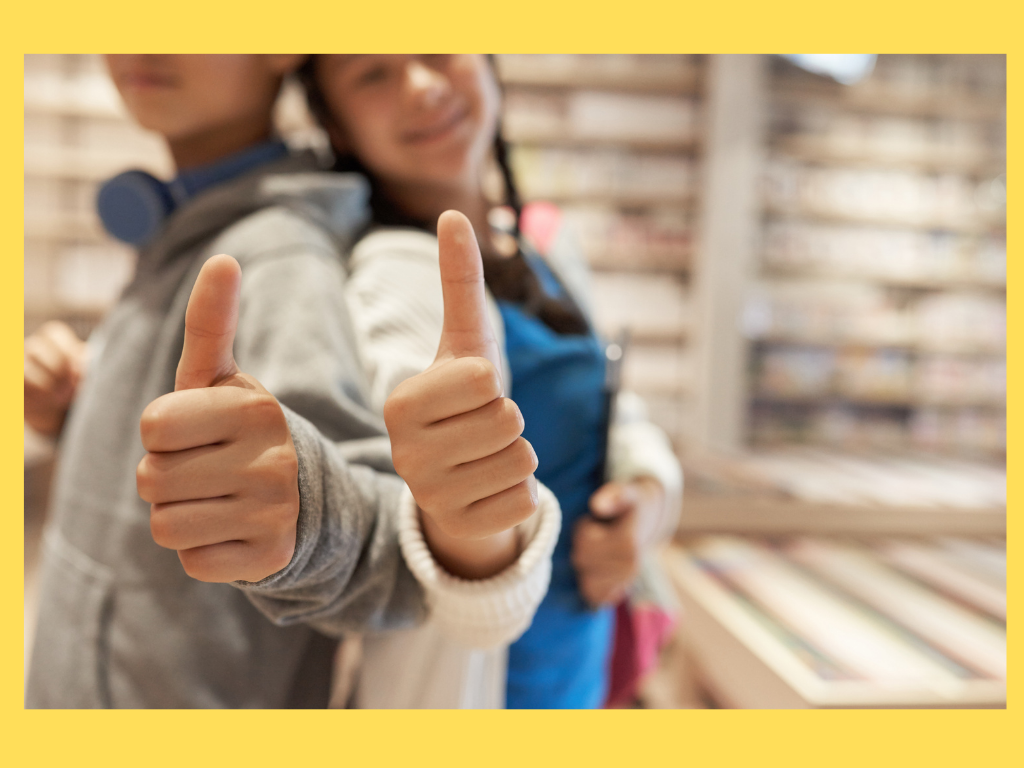 Gratitude Journaling does NOT have to be time-consuming. It can take a little as a few minutes, 5 minutes or longer, if you want!
The time frame is up to you, the children, and the kind of day you're having. Only have time to write a minute and jot down a few things to be grateful for? GREAT!
Every little bit of time that you focus on the good in your life can change how you feel, decrease anxiety, change the actions you take and the things you say.
💡
WAYS TO FIT IN USING A GRATITUDE JOURNAL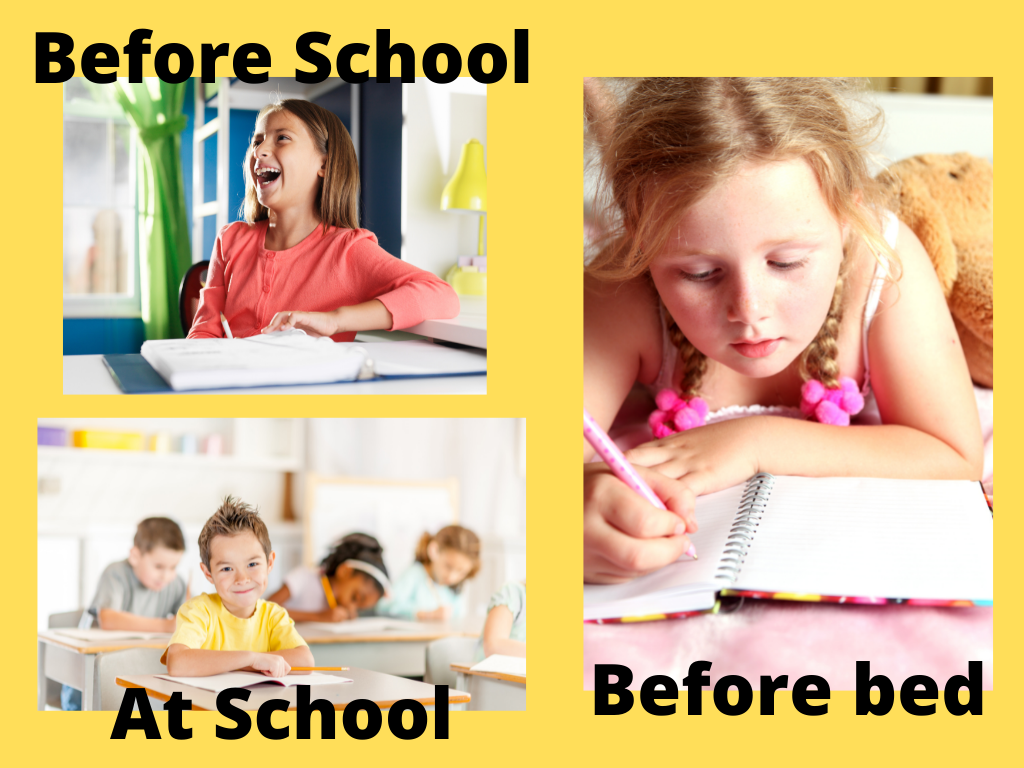 FIRST THING IN THE MORNING AT HOME
"We've tried to implement a practice of gratitude in our house for several years and these little templates make it fun and easy for the kids to join in at a level that's appropriate for them. We set the sheets out on the table each morning so the kids can start writing or coloring while they wait for breakfast. What a great way to set the tone for the day!"
FIRST THING IN THE MORNING AT SCHOOL

I've used them in my 1st grade classroom as a warm-up activity first thing in the morning. A sheet is either on their desk when they walk in or sometimes, I'd have 3 choices laid out and they could choose one for the day.
It's amazing to see attitudes change right before your eyes. I'd have kids walk in grumpy and agitated and within 10 minutes of drawing, doodling and/or writing with a journal page, their entire attitude had improved.

BEFORE BED

Writing before bed can help improve sleep, which benefits the next day with improved focus and attention in the classroom.
At home, we say 3 things we're grateful for at bedtime and it's become something the kids do naturally. In addition. having them smile while laying in bed before they drift off is a nice way to end the day.
It's good to have options.
Helps to Learn a New Language!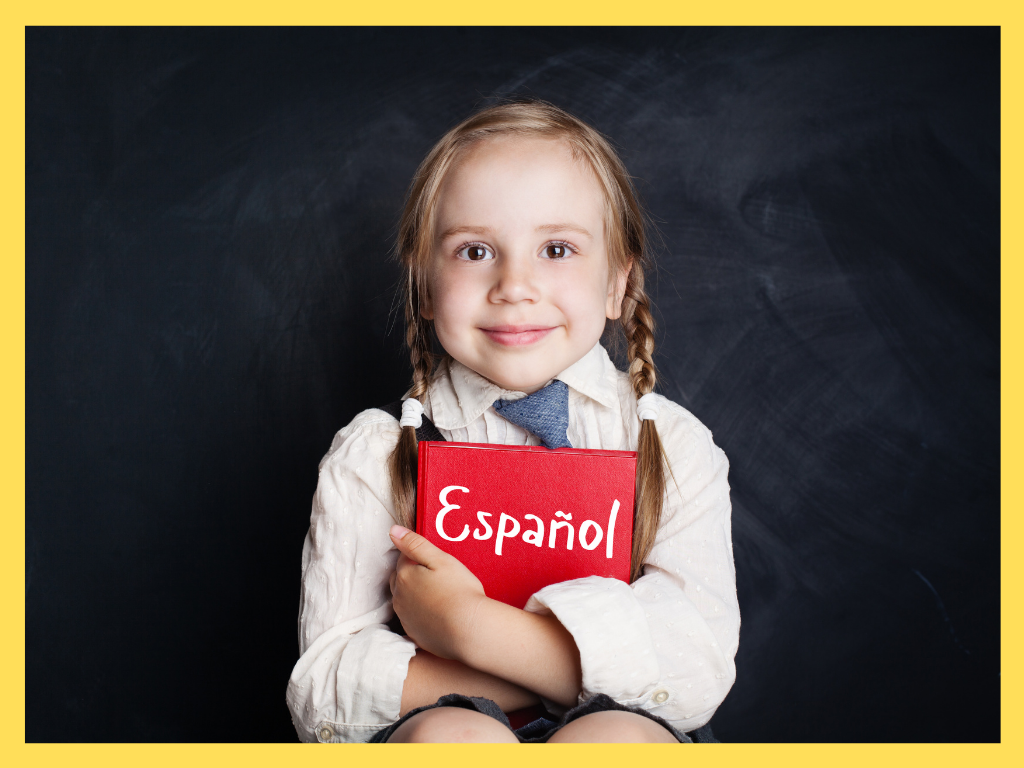 Gratitude Journals are a fantastic resource for kids to learn VOCABULARY!
Use the journal alongside a Spanish picture dictionary so kids can flip through the dictionary and look for what they're grateful for and draw or write down the new word.
So, let's put down that computer, Ipad, or any other technology and grab some writing utensils, a notebook, journal, or printable journal pages and get to being happy and grateful!
You won't regret it.❤️
Until next time…

resources:
Read 10 Best Ways to Teach Kids Gratitude
Free My 5 Little Things Journal in English and Spanish Printable Journal, Click Here.
Printable Gratitude Journal for Kids in English and Spanish| My 5 Little Things by K and B Life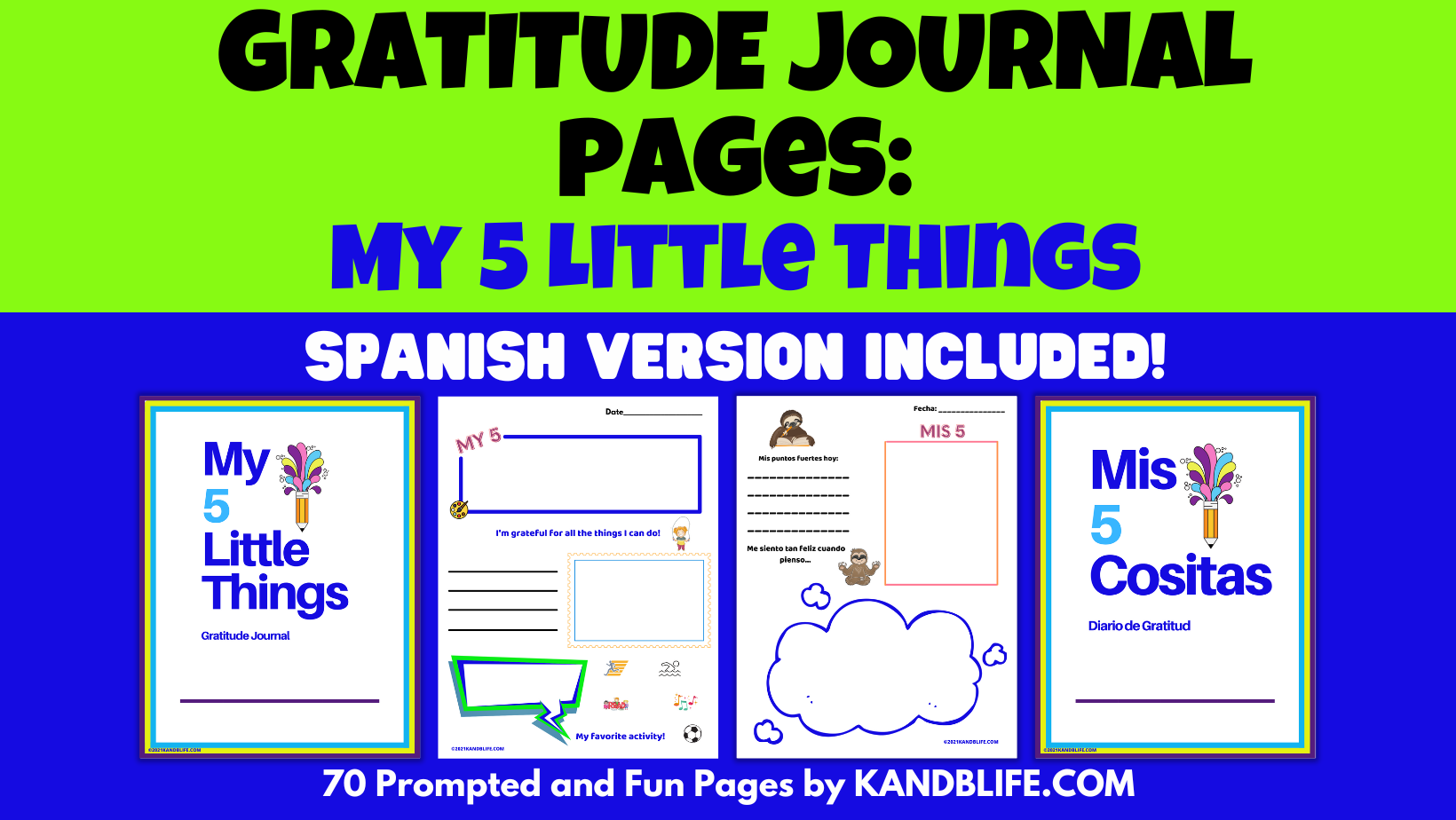 Gratitude Journal for Kids in English and Spanish | My 10 Little Things
If you prefer a book form, the 5 Minute Journal by Intelligent Change has very good reviews. You can look at that one, here.