Description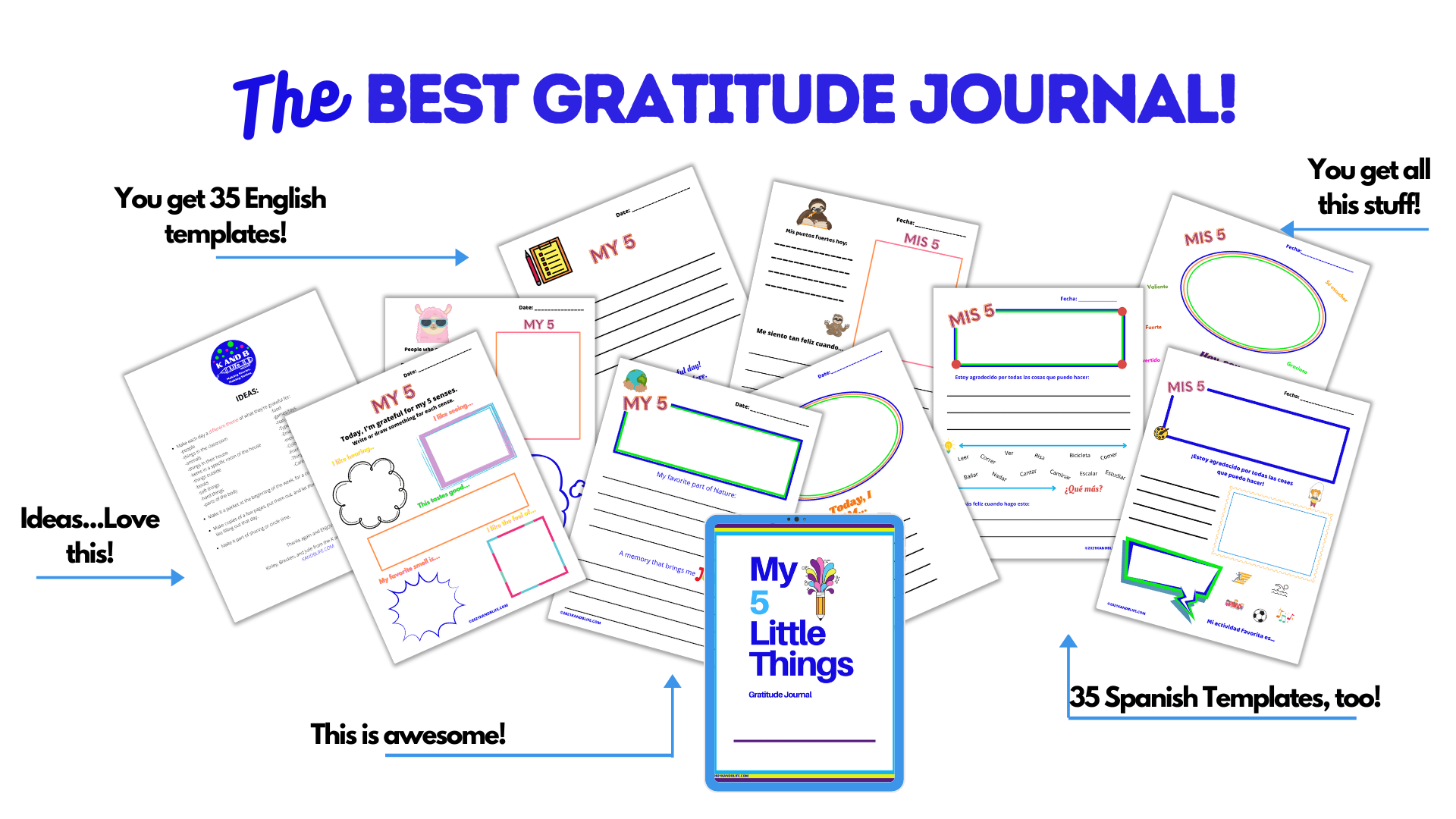 A fantastic place to start on a journey to be grateful and happy! The My 5 Little Things and Mis 5 Cositas focus on writing about 5 LITTLE THINGS each day. This resource was designed after I tried a generic grateful journal (Today, I am grateful for…) in my 1st-grade classroom but was getting the same answers all the time: family, food, my house, my pets, etc…
They didn't know you can be grateful for anything and everything! So, we started writing about the little things (and silly things): shoelaces, velcro, chalk, desk, spoons, toilets, toothbrushes…you get the idea.
It became fun! They enjoyed filling out the sheets in the morning, they began to enjoy writing and best of all, their attitudes became positive and happy!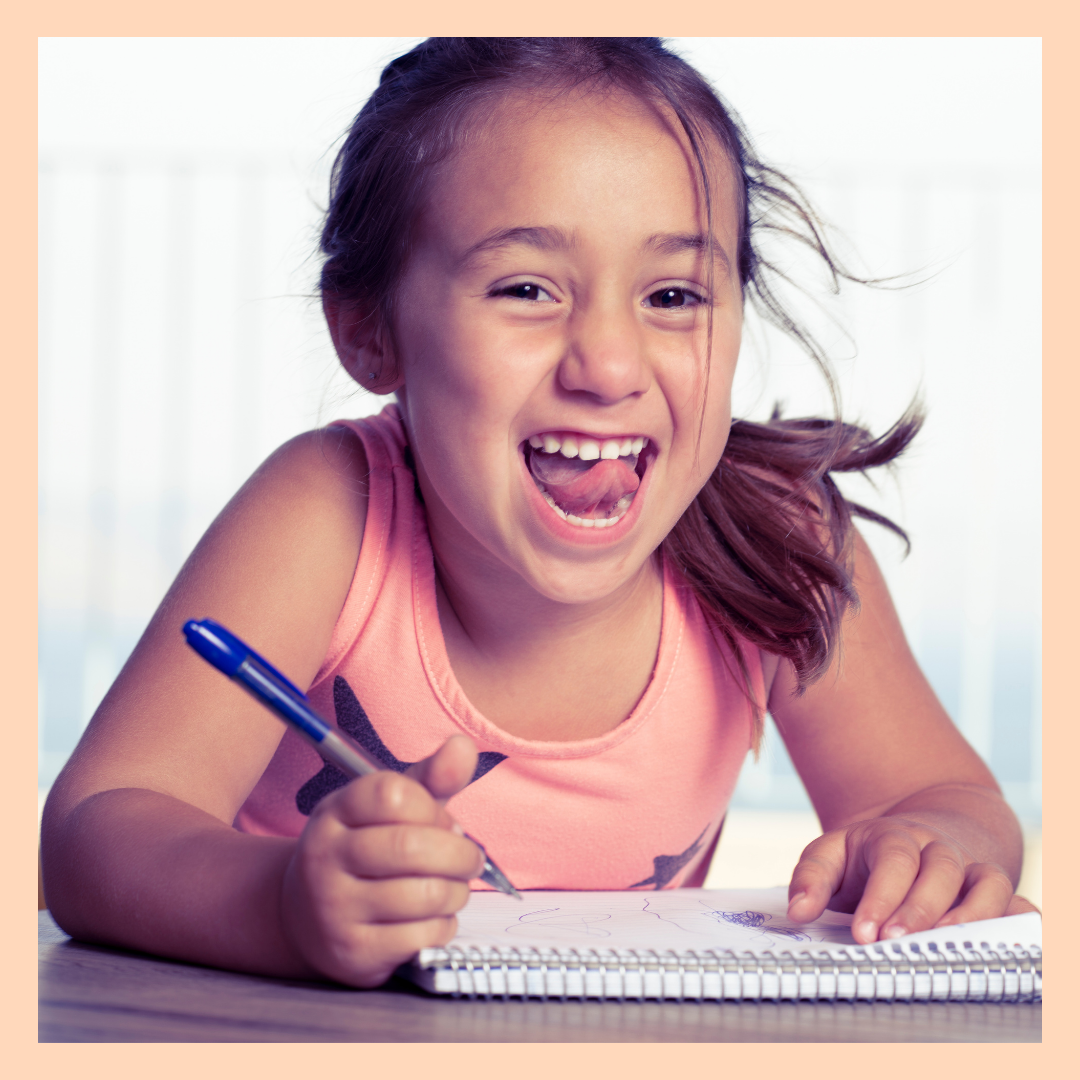 "The various pages of The My 5 Little Things Journal are a great way to help kids get in the routine of thinking of five things they're grateful for without getting bored of the idea. I know how important gratitude is for a happy life, so I am really excited to use this journal with my kids! The pages we've used so far have been engaging. Plus, they will make a fun keepsake! Thanks for creating this great resource!"
-Marielle M.

INCLUDED IN OF THE "MY 5 LITTLE THINGS" and "MIS 5 COSITAS" Journals:
30 Templates! The templates are designed with varying writing abilities in mind. There are a wide variety of pages: very little writing with lots of places to draw everything out, to some pages that have all writing and there are pages that have a good mixture of both. A few topics include nature, compliments, laughter, kindness, and favorite activities.
4 different cover styles so kids can take some ownership in their journaling book. We all know, kids LOVE to pick out their own stuff.
3-page guide with tips, how-to's, and 20 additional prompt ideas.
5 take-home pages! These can be brought home to reflect back on the day and make some goals for the next day. It's completely optional, of course, but I did have many students that loved taking it home and working on it with their family at night.
Countless studies have shown how important gratitude is for children:
increase in concentration/engagement in school
increased self-esteem
ability to cope better with stress
a decrease in aggressive behavior
more optimistic/happy
better sleep

We've tried to implement a practice of gratitude in our house for several years and these little templates make it fun and easy for the kids to join in at a level that's appropriate for them. We set the sheets out on the table each morning so the kids can start writing or coloring while they wait for breakfast. What a great way to set the tone for the day!
-Emily F.

Download the My 5 Little Things and Mis 5 Cositas today and get started!
Also Available: My 10 Little Things Journal for when they're ready to write more!

I love this! And my grade 2 daughter can't wait to try it. We talked about being grateful this morning and it made her so excited. Thank you so much for creating such a useful product that will help my daughter see all the wonderful gifts she has around her.
~Jessica L.