Tuck Everlasting Children's Book Review: What's it About?
This week's book talk is on Tuck Everlasting by Natalie Babbitt. Hundreds of years ago, the Tuck family stumbled upon a magic spring, which blesses them with eternal life. Meanwhile, a 10 year old girl, Winnie Foster, finds out the Tuck Family Secret.  The Tucks explain to her to never tell their secret and most importantly…NEVER DRINK IT!
A problem forms when someone wants to sell the water for a fortune. Will they be able to keep the secret forever?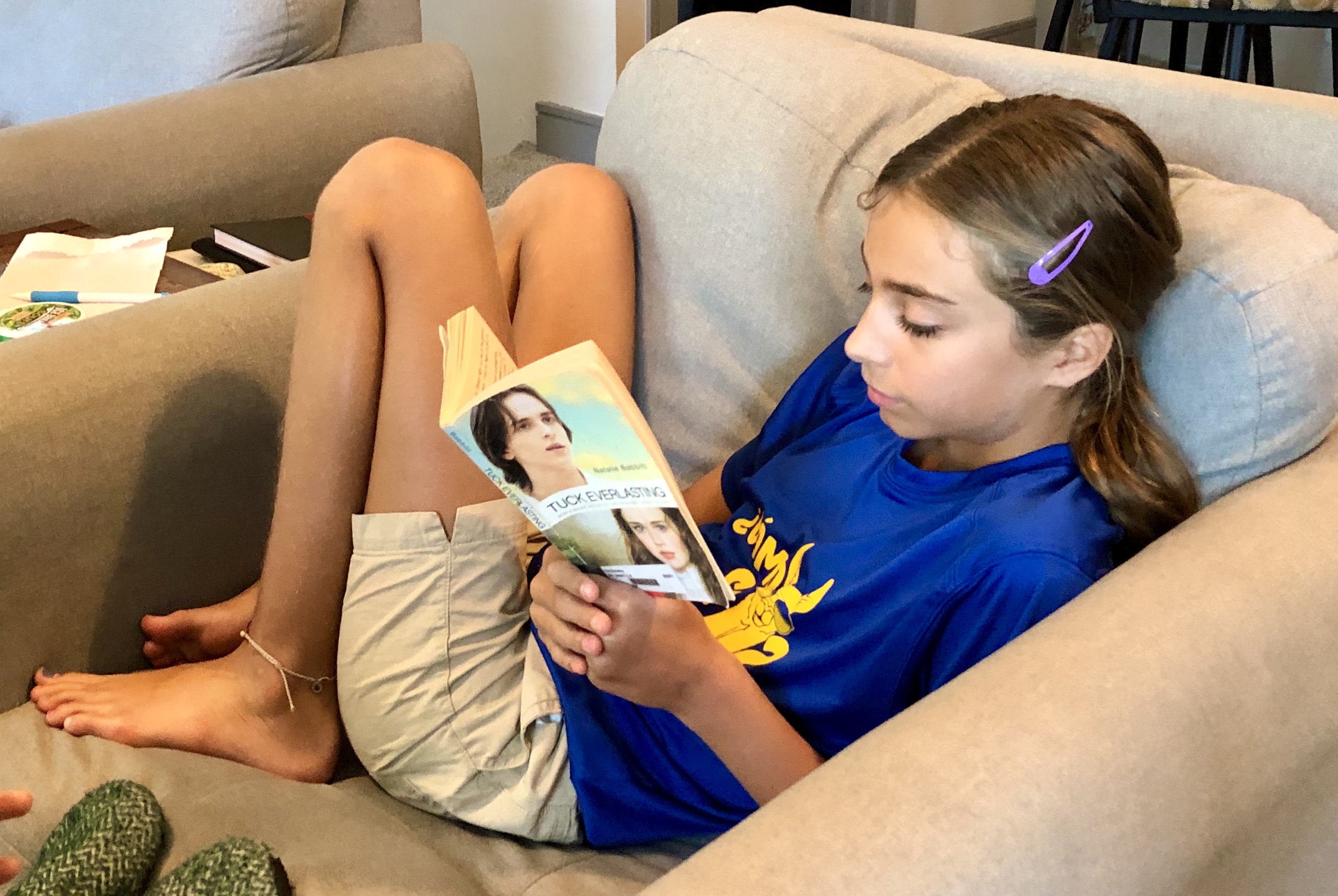 Why this book?
There are many reasons why I recommend reading this book.  One is that I really like the plot.  It's cool to think about a water spring that gives eternal life. You wouldn't have to deal with the thought of dying, you'd get to do and try everything because you have lots of time. But on the other hand, it makes you think of how it's also a curse.  You have to move frequently so people don't catch on when they all age and you don't. And if you do happen to get to know a mortal, you'd have to watch them grow old and die.  That'd be heartbreaking.
Another reason I like the book are for the characters. The two main characters, Winnie and Jesse, are described in detail and are good people.  My favorite is Winnie because she is most like me and is kinda funny.  My favorite part is when Winnie meets Jesse and she asks him how old he is.  He says 104 (which is really how old he is) but she doesn't believe him, of course, who would? He ends up saying he's 17. It's a cute part.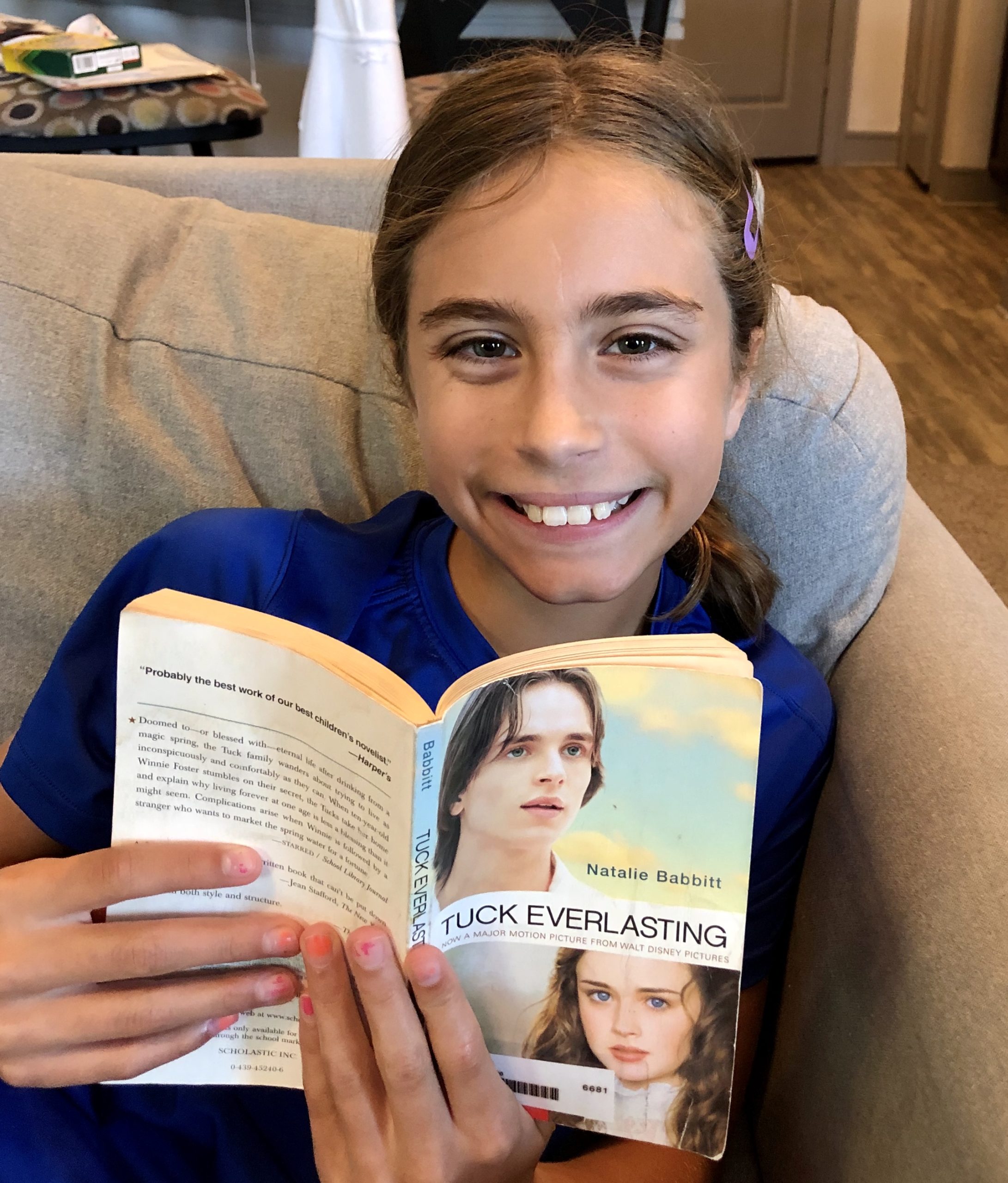 Tuck Everlasting is exciting.  I was on the edge of my seat wondering if their secret was going to get out, I was scared for the Tuck Family.  I also had to keep reading to see if Winnie was going to be able to drink the special water, and if they did let her, would she?  This made think of what I would do.  Would I want eternal life?  I'm not sure and quite relieved I don't have to make that decision.
Would you want eternal life?  Let me know in the comments!
**If you would like this book (and you should), we'll make it easy for you!  Just click on the picture below or on the highlighted text in the review.  It's an affiliate link but no worries, you don't have to pay more. Promise.  Happy Reading!
Want another book review?  Check out one of my favorite books and see if it's for you- Bridge to Terabithia.
You can also head back to Book Talk and take a look at more reviews.