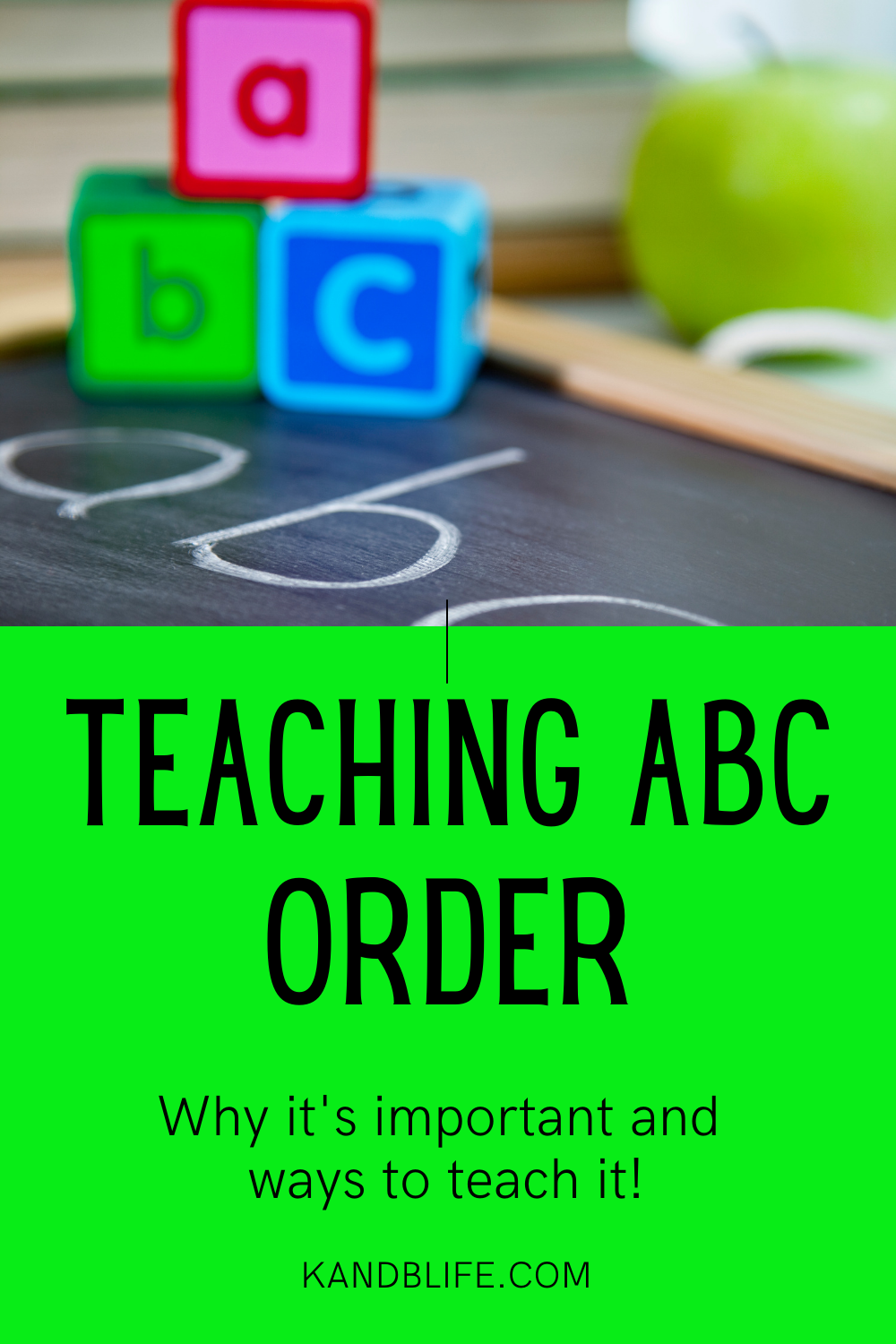 Times and technology are constantly changing but knowing how to alphabetize, in whatever language you're learning, and put words into alphabetical order has not. It is still a valuable skill and here's why.
BENEFITS OF ABC ORDER
Everyday life skills
Needed skill for work
Helps with phonetic awareness
Improves spelling
Develops executive functioning abilities
Improves organizational skills
ABC ORDER IS A LIFE/work SKILL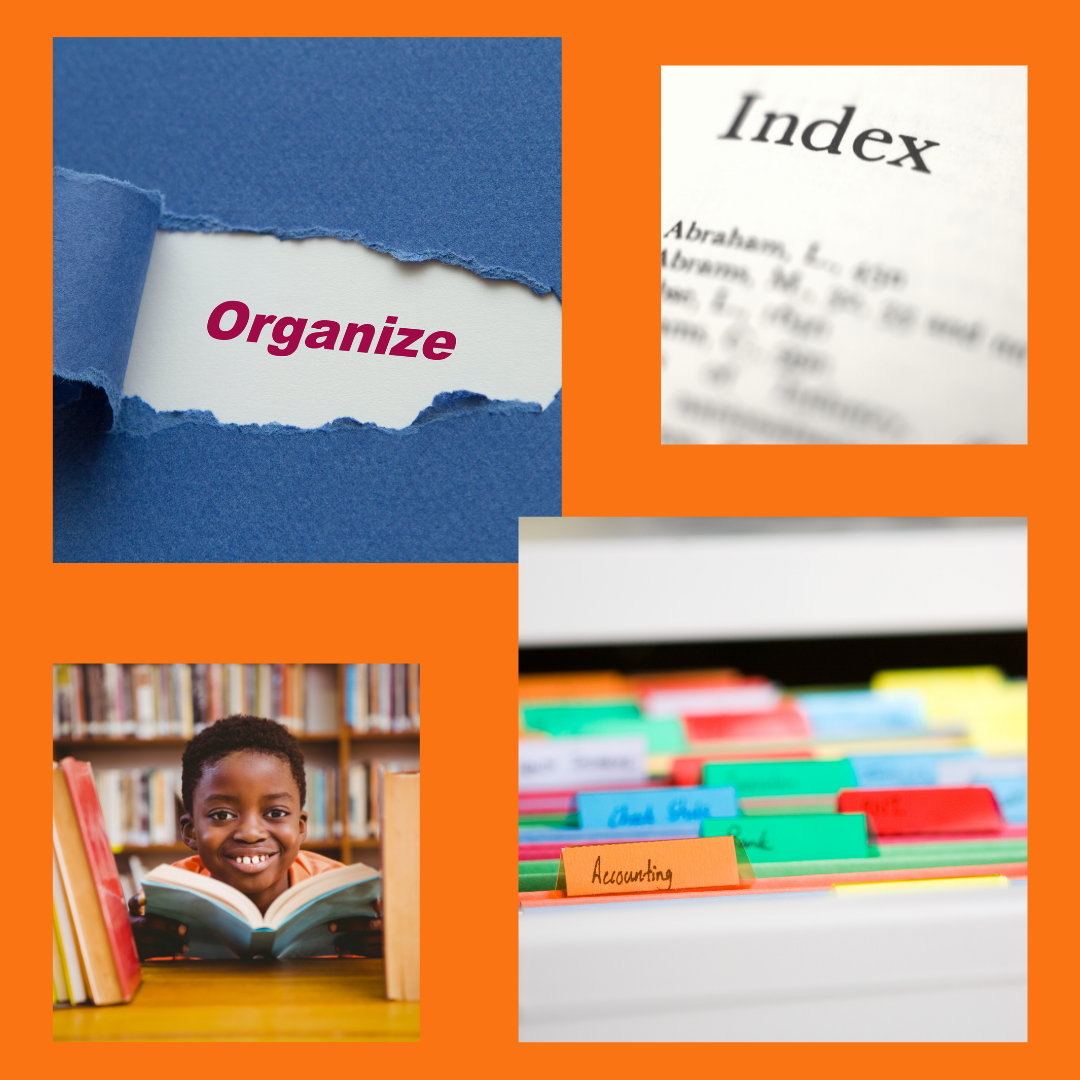 At first, you may not think this is essential but we actually use it in everyday life, you just may not think about it because it's second nature.
Here are some common ways:
Looking up a contact on your phone (or phone book)
Finding a book in the library
Using a dictionary
Looking up informaiton in a book by using the index
Setting up a filing system and filing work documents, including ones on your computer
Finding seats at a stadium or any other venue with labeled rows
HOW TO BEGIN PRACTICING ABC ORDER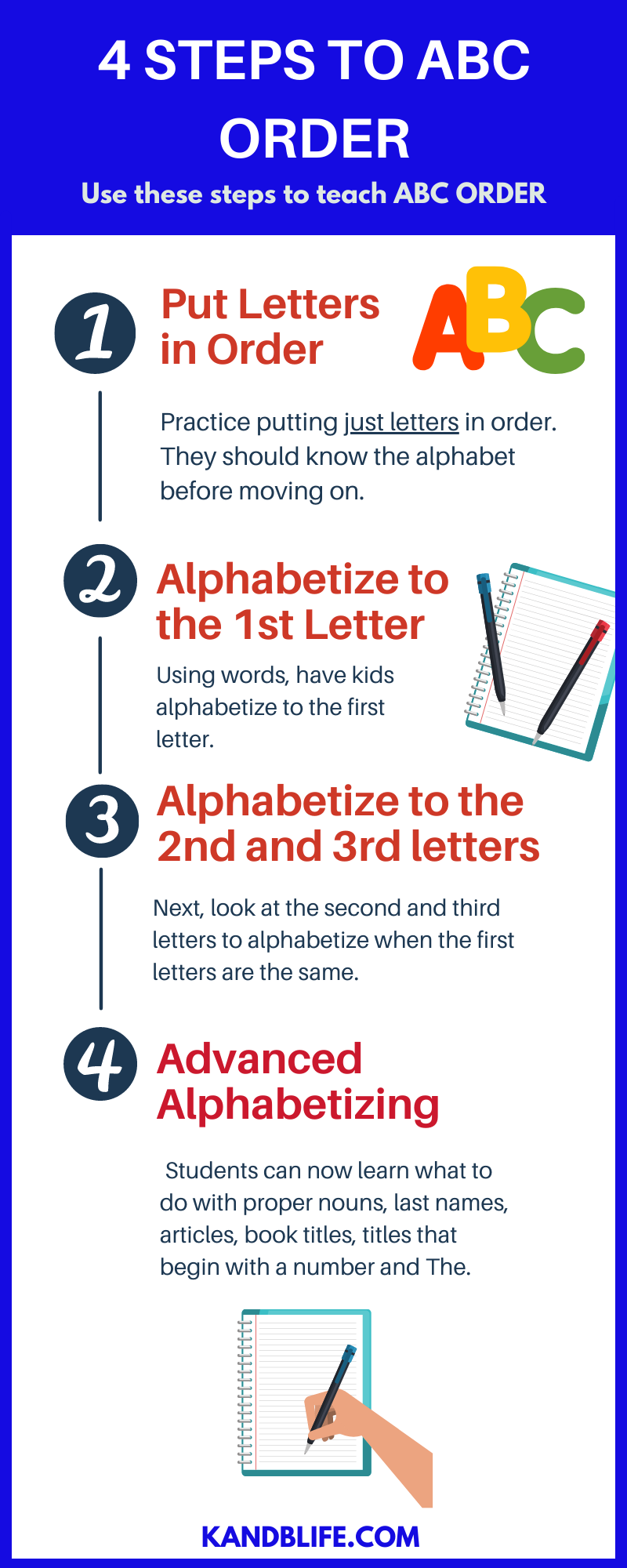 Alphabetize Letters Only: practice using only the letters in the alphabet to organize into ABC Order. Students should have a good grasp of letter recognition and order before moving onto words.
Alphabetize to the First Letter in Words: Practice alphabetizing words using only the first letter of the word.
Alphabetize to the Second and Third Letters: After they've mastered the order for first letters, students can begin to look at the 2nd and 3rd letters when the 1st letter is the same. For example, banana and brocolli and then move onto Sara and Sam.
Advanced Alphabetizing: Students will learn what to do with proper nouns, last names, articles, book titles, titles that begin with a number and The.
Ideas on what to use for practicing ABC Order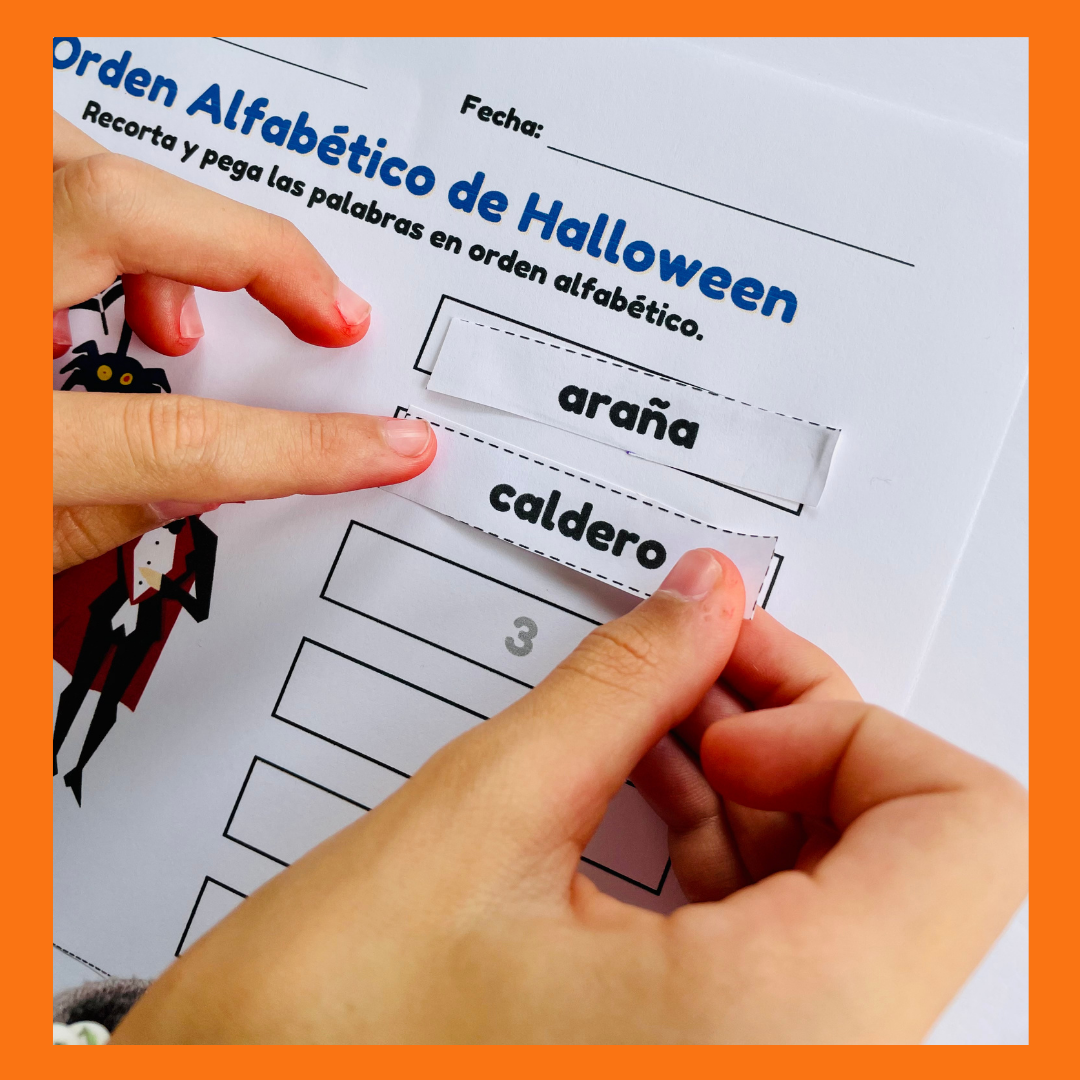 Letter Tiles or Alphabet Cards are great to start out with just practicing the alphabet.
Vocabulary word cards for any subject, holiday, or theme
Spelling Words
Sight Words
High Frequency Words
Students' names in the classroom
Activities:
LINING UP

: I love this one during the beginning of the year using students' first names. It's great for getting to know each others' names and ABC Order practice.

Essentially, you have the kids figure out how to line up in alphabetical order. Having them hold their names on a notecard is helpful so they can look at the letters. Be sure to have the Alphabet displayed somewhere in the classroom.

Stick ABC Order:

Have words written down on popsicle sticks and have them sort out the words in alphabetical order. Be sure to grab your FREE ABC ORDER POPSICLE STICK PRINTABLES HERE!

Worksheets:

There are so many different worksheets out there but I really love using cut-and-glue printables. I feel like it's a fantastic 2-for-1 deal with kids not only decoding for ABC Order but they're also using their fine motor skills by cutting and gluing.
Have fun!
We would love to know how you're practicing ABC Order in your classroom or at home. Let us know in the comments below!
This article might be helpful, too- Spanish Vocabulary Activities for Beginners.