Description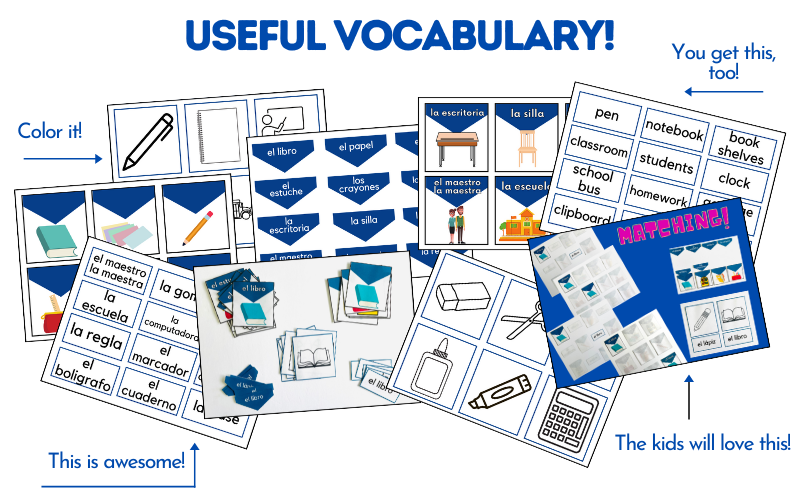 *This resource includes in varying styles:
30 Black and White Picture Cards without words: Kids can color them if they want
30 Color Pictures Cards with the Spanish words on them
30 Color Picture Cards without the words on them
2 sets of 30 Vocabulary Cards with just words
An ideas page on ways to use them
❤️ a set of English Word Cards!
Some ideas are: a word wall, memory, matching, storytelling, make sentences, label things in the classroom, Bingo/Lotería, play a sorting game, play "sí o no" and MORE!
There are so many possibilities on how to use Vocabulary Cards, so start the year off right and get to using the
You can get these Back-to-School Cards right now or in our TPT Store!
Be sure to read 10 Spanish Vocabulary Activities for Beginners for IDEAS!