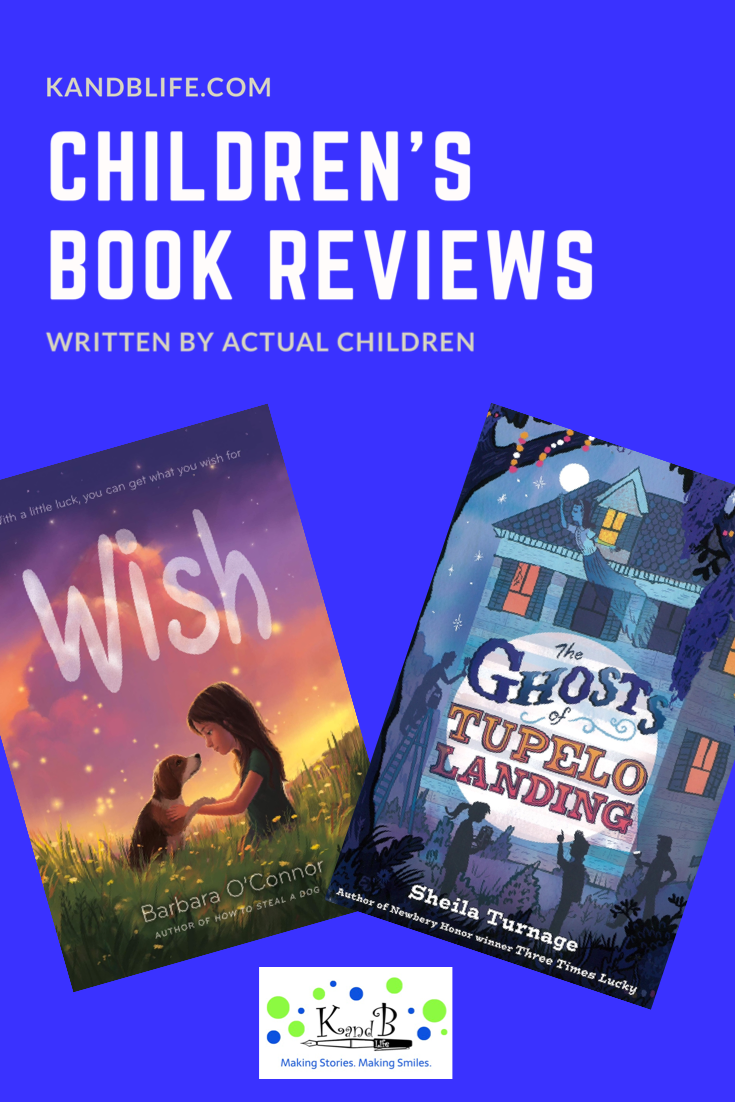 WISH Book REVIEW BY BRECKEN:
First of all, when I got Wish by Barbara O'Connor, I was surprised at how long it was!  I didn't think I would be able to finish it (nor did I want to) but my mom said I had to try. And then, once I started reading it, it was super sad so I didn't want to finish it.  My mom said I had to give it more of a chance (she's a teacher, can you tell?). I am really glad my mom made me read it because it is the best book I've read so far.  I loved it!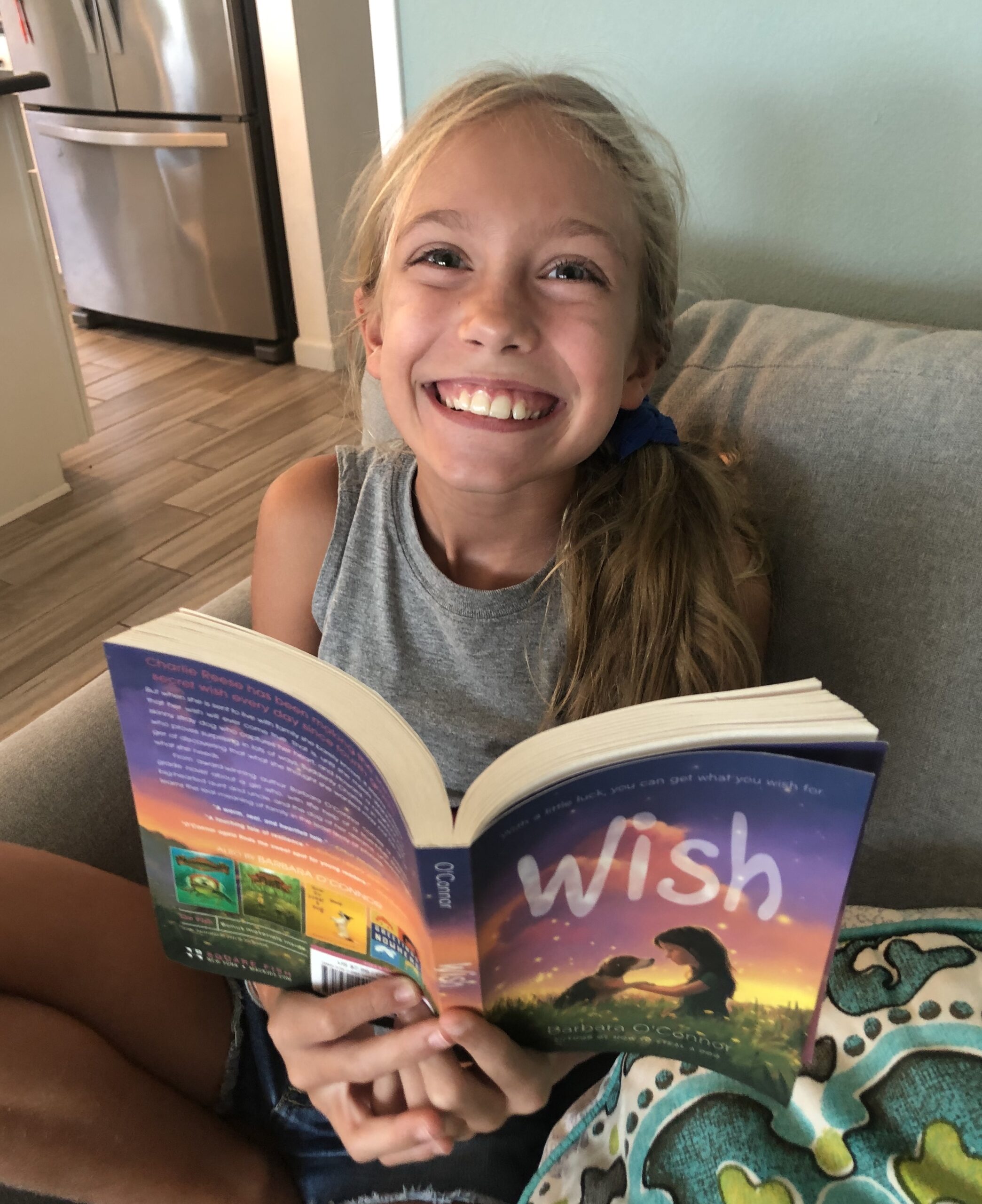 So, what's it about?
There's a girl named Charlie who has had a not very good life. Her mom needs to "get her feet back on the ground" and her dad is in jail.  She goes to live with her Aunt Bertha and is not very happy about it.  Why? She doesn't even know her!  So sad.  Throughout the beginning, you get to know Charlie and fall in love with her character.  She is so likable even when she's being sassy.  You just feel so sorry for her. She ends up getting a friend, Howard, so that's good.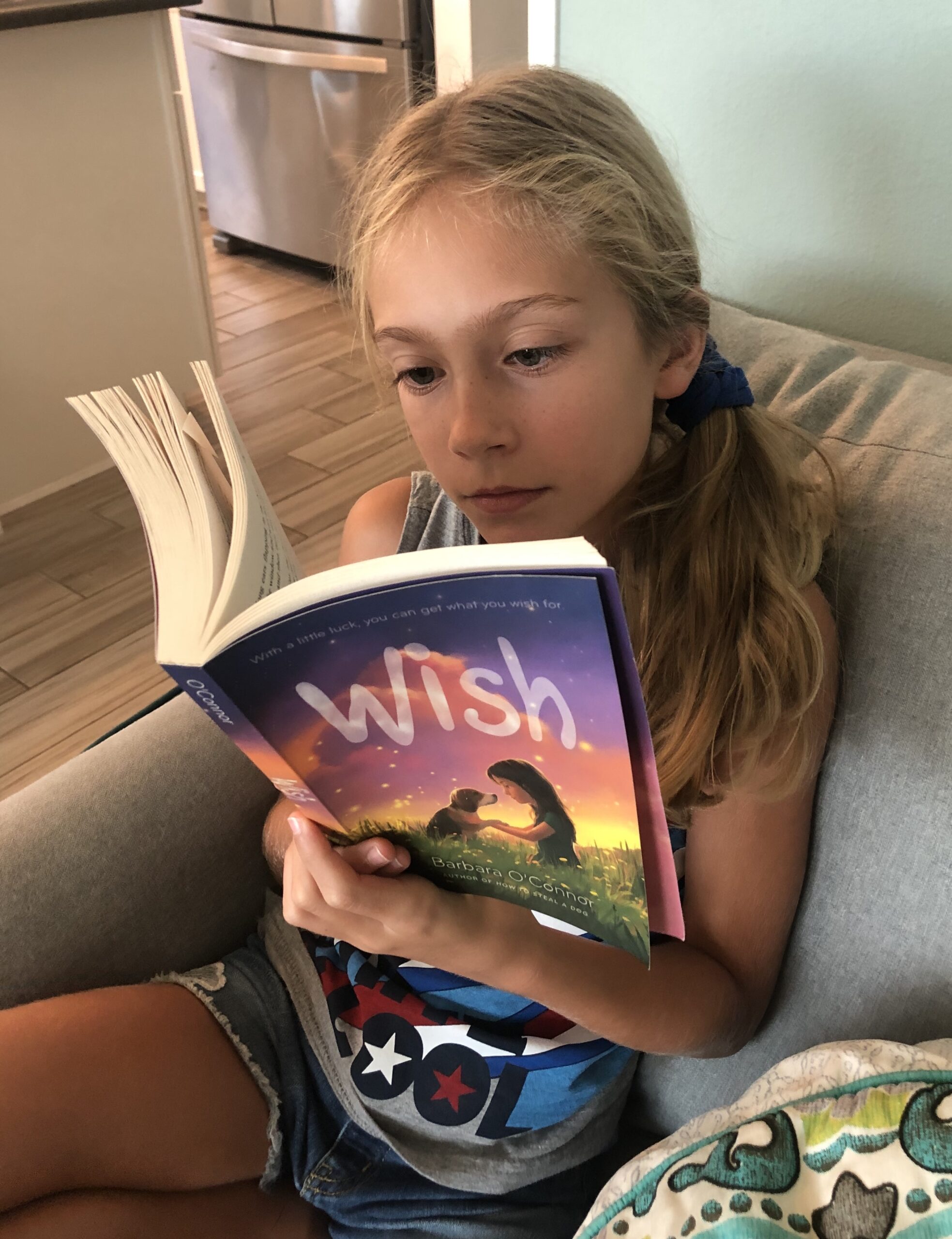 The reason the book is called Wish is because Charlie makes a lot of wishes.  The author really makes you cheer for Charlie because she has been wishing for the same thing for 2 years, and it hasn't came true.  The cool thing is that we, the readers, don't know what that wish is.  You don't find out until the end.  How cool is that?
Charlie wishes on normal things, like eyelashes or the first star you see at night, but SHE also wishes on different things like:
acorns that fall off of trees
wishing when she hears a bird singing in the rain,
three birds sitting together
spitting 3 times when she sees a cardinal for good luck
she cuts off a little tip of a piece of pie and eats it last to bring her good luck
Recommendation?
Please don't let the length and sadness at the beginning make you not want to read it.  Read the whole thing, it is a great story, you'll be rooting for Charlie in no time and wondering what her wish is. Other characters are funny, too and make the story even better.  Give it a chance and let me know what you think!
First of all, I would recommend you read Three Times Lucky (Book 1 in a series of 4) before you read this book because there is a lot of things you need to know before reading this one. You can visit our review and read about it, just click here. However, if you really really want to read this one instead of Three Times Lucky, let me tell you, Three Times Lucky may be better than the Ghosts of Tupelo Landing.
So, what's it about?
Mo lives in a town with 148 people in it, minus 1 who was murdered (read Three Times Lucky to find out who). The old Tupelo Inn is going up for for sale at the auction and Mo, Dale and Miss Lana go and watch it. But suddenly, they figure out Rat Face, an outsider, has a lot of money to buy the inn. Mo, Dale and Miss Lana do not want Rat Face as a neighbor. So, Miss Lana bids… going once.. going twice.. sold to Miss Lana! Soon after, Miss Lana finds out she bought a worn down inn with a ghost (in was in the fine print)! On the bright side, Rat Face isn't their neighbor.
Mo and Dale decide to go to the inn and see if there really is a ghost. And yep, they actually see a ghost running down the broken stairs! Who is this ghost?  They have a case to solve. Later in the story, they stumble upon another case. Harm, as in Harm Crenshaw, the slick new kid, ends up asking Mo and Dale to help him solve a mystery involving Harm's grandpa. Now, Mo and Dale need to work on 2 cases. They soon figure out they may be working on just one case. Are the 2 somehow connected?
What I have learned from this book is that you can't change the past, only the future. You'll see why when you read the book.
My favorite parts
My favorite part is when Mo and Dale follow Rat Face all the way to the haunted graveyard, and find out more about the ghost, and themselves. They see some crazy things! You won't be able to put the book down at that point!
One saying Mo said that I really liked was, " Small towns have rules. One is, you got to stay who you are-no matter how many murders you solve". I think it's funny.
One other thing I really liked in this book, was that it had the whole town involved. Mo works at the cafe, and these women that come in, the Azalea women, are hilarious. They come to the cafe and gossip all the time. Their conversations are so funny. One time, they were talking about the hotel auction, Mo was going on and on about the case, and everyone in the cafe was all quiet, listening. Afterwards, Dale was really mad at her for telling people what's going on in the case. Mo came back with a couple of great one-liners, "it draws more customers to the cafe," and "The news spread like Nutella on a piece of toast."
Another good line and quite very true: "The problem with having a temper is you find out what you're going to say at the exact same minute everybody else does." Hahaha.
This book is perfect for anyone who loves mystery, suspense, gossip, ghosts, funniness, sarcasm (mostly by Dale) and old houses, What's not to love? I don't know? Bye! Thank you so much! There is a lot more I want to tell you but this is getting long and would hate to bore you to death.  Ok, I can't say "death", that's another rule in the Ghosts of Tupelo Landing. You can't say that word because the ghost is dead, and if you say "death", you might scare away the ghost.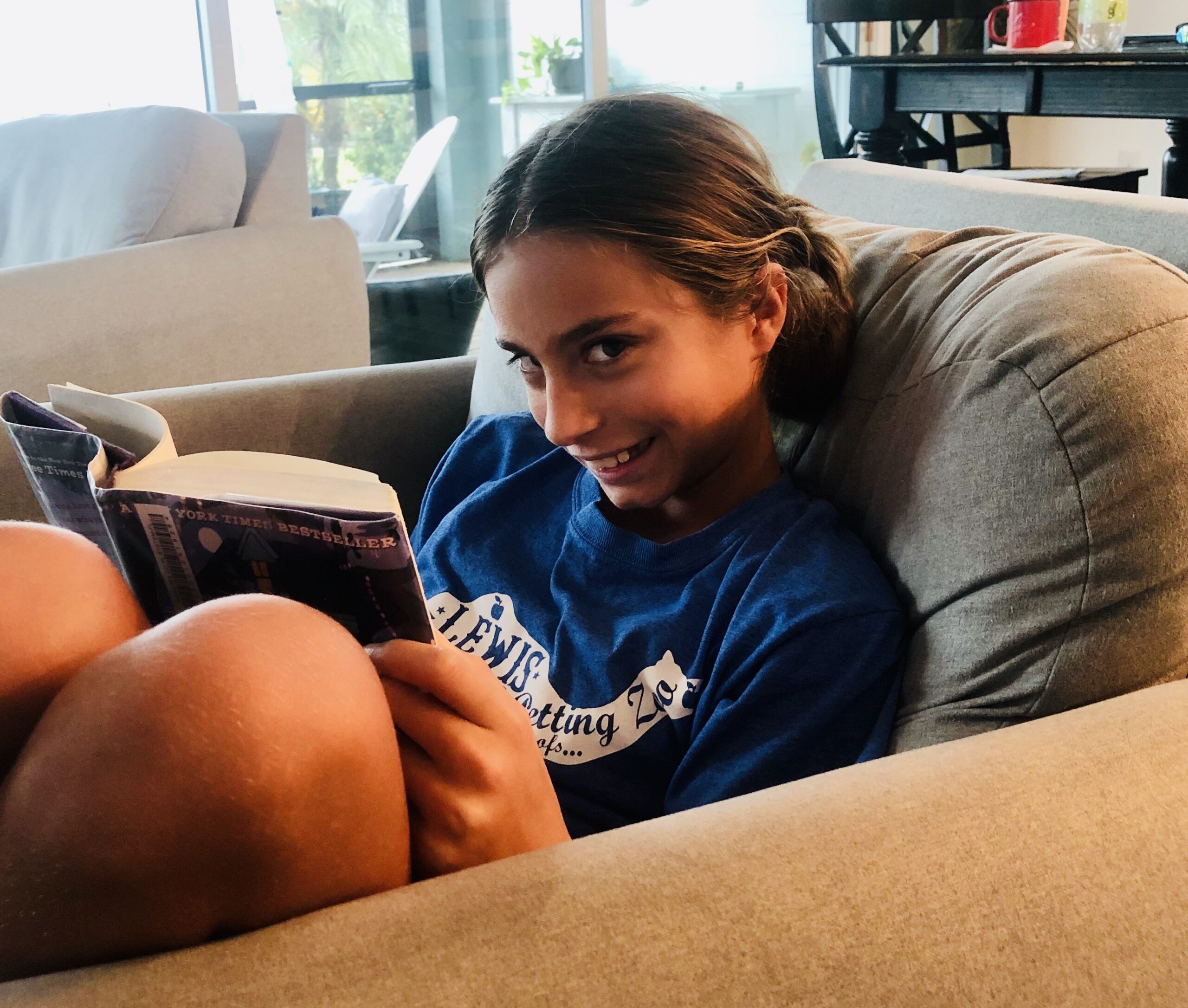 One question I have for the author is, "Did the pictures Mo took of the ghost turn out?" We never found out,  I was just waiting for someone to say " Wait, ghosts don't show up in pictures!" At least, that's what I've heard. Or is that vampires?
Thank you for reading my book review on The Ghosts of Tupelo Landing, this was a great sequel in the Mo and Dale Mysteries Series! I wish I could be just like Mo and have the same adventure! It was really fun to get lost in this book. I wish the book went on forever! Luckily, there's Book 3: The Odds of Getting Even and then Book 4 is The Law of Finders Keepers.  I can't wait to share those book reviews with you!
**Looking for more book reviews? Head back to Book Talk! For the book review on Three Times Lucky, click here. Happy Reading!
***To make it easier for you, you can get these books by clicking down below. They're affiliates but don't worry, it's at no extra cost to you.  It gives us a little something to help us keep the blog going. Thanks!