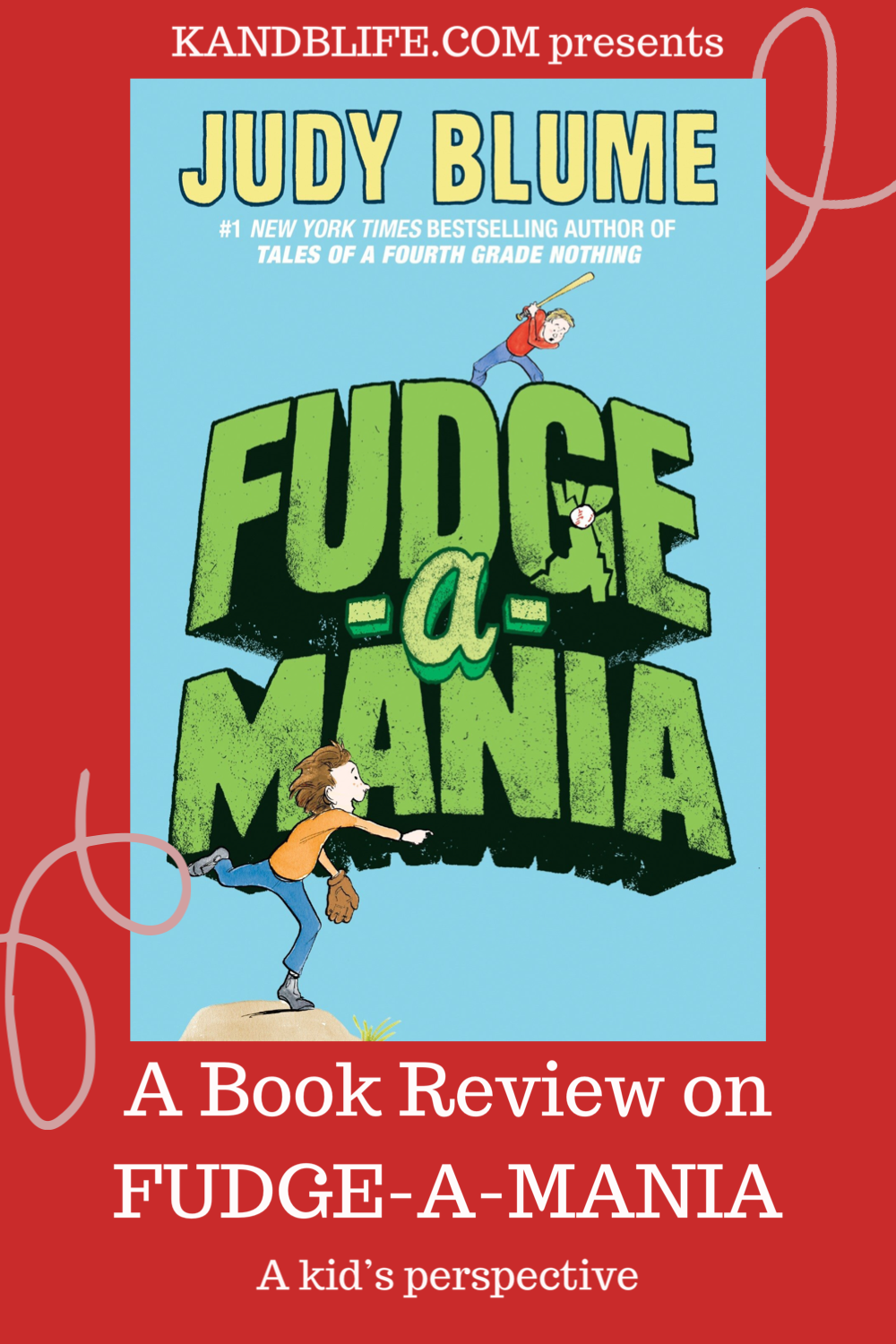 Hi, it's Brecken. I chose Fudge-A-Mania as my first children's book review because of the very reason that it is hilarious. I haven't read any of the other Fudge Books but I did read Freckle Juice by the same author and thought that was funny, too.  Judy Blume is a good author for books that will make you laugh.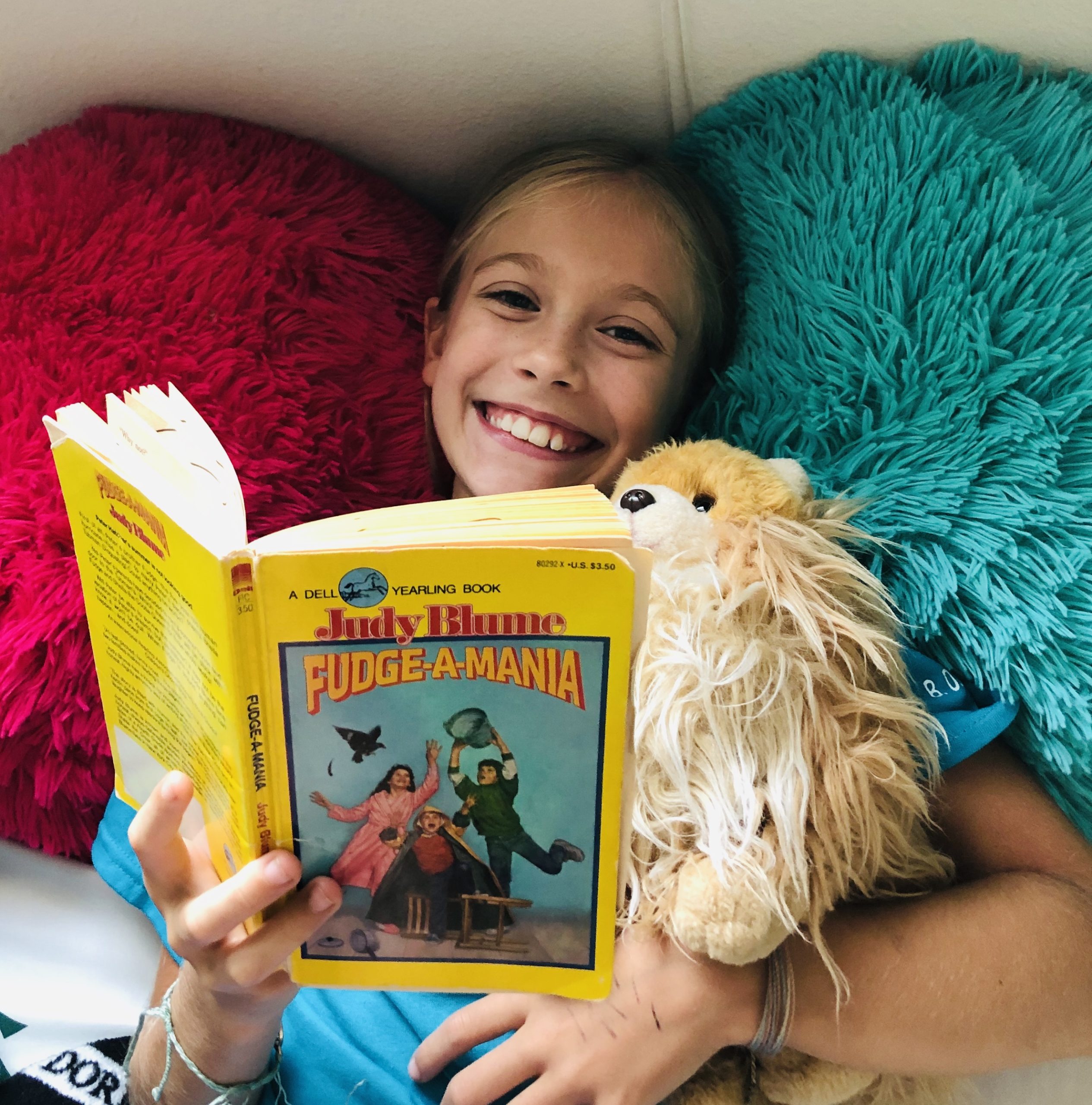 So what's it about?
The story is told by Peter. Peter is in 5th grade, has brother named Fudge (Farley is his real name), and has an enemy named Sheila.  Fudge is 5 years old and a total crack up. He says the funniest things, which of course, gets on Peter's nerves. In this book, he starts off by telling Peter he wants to marry Sheila.  Yep, the same Sheila that Peter dislikes. Peter is super annoyed about that.  And then, to top it all off…their parents tell them that their 3 week wonderful summer vacation will be spent sharing a house with the Tubmans.  Did I mention that that is  Sheila's last name? Oh man, that's all in the first chapter, people!  It just gets more chaotic and ridiculous from here.
This first chapter I'm talking about, is also one of my favorite parts. When Fudge tells Peter he wants to marry Sheila, Peter pretends to faint and tells Fudge to stop saying "her" name because it makes him sick and he'll faint again. Then, his mom tells him about staying with Sheila and he "faints" again.  It's all so dramatic and funny, you gotta read it. And they take Uncle Feather (a talking myna bird), Grandma Muriel and their dog, named Turtle, with them. You can see that this only creates more crazy scenarios, especially when you throw in another family of 4, their Grandpa (Buzzy Senior) and a puppy. Oh boy!
If you like…
If you like a book that makes you laugh then you'll like this one.  You'll enjoy reading about the chaos and crazy events that happen to Peter and his family on this vacation. It is never boring, that's for sure! When reading it, there were times where I was thinking, it'd be really fun to be in that family.  And other times, wow, I am so glad I am not in that family. Either way, I was laughing through it all.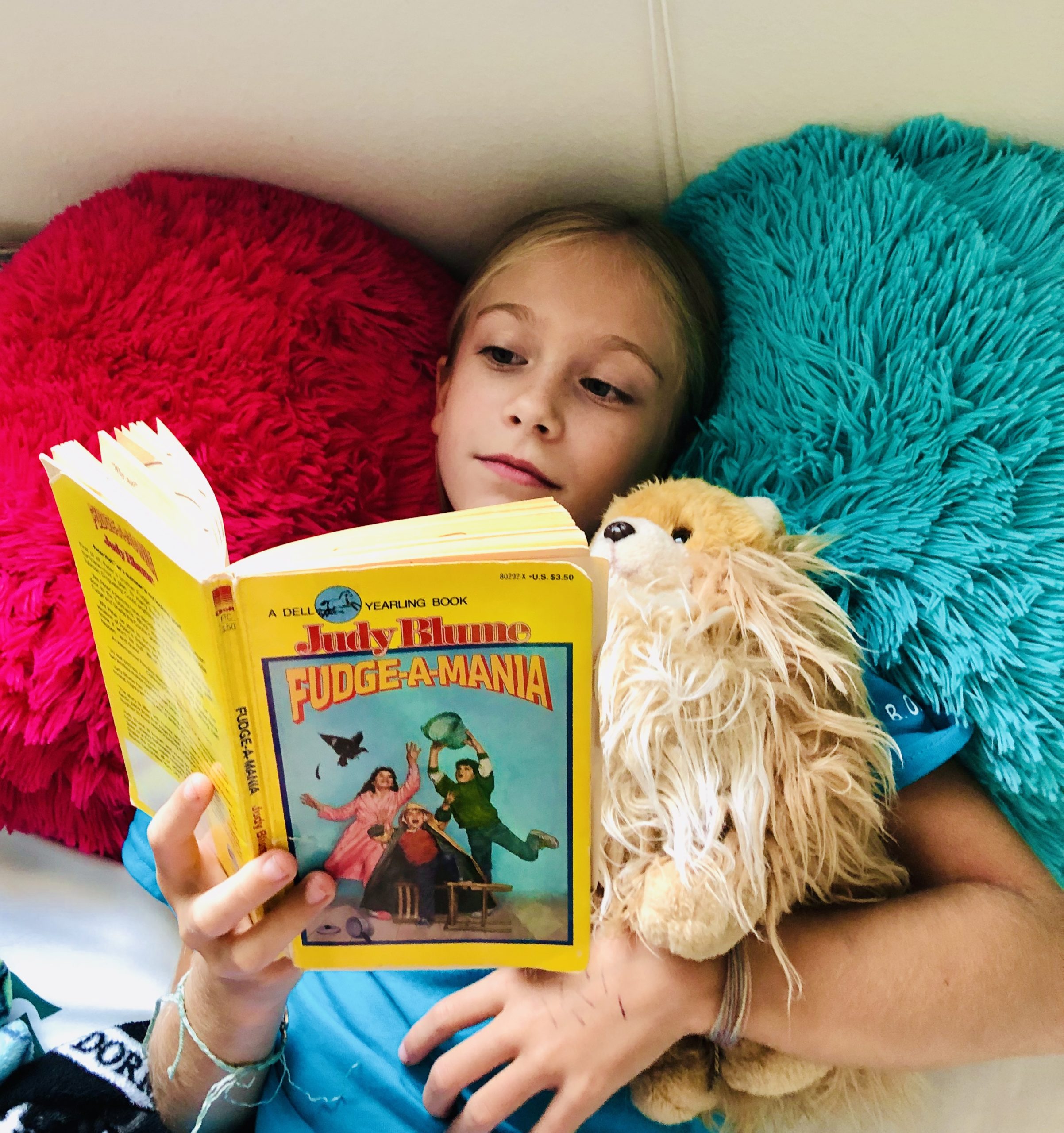 Let us know what you thought of this book, if you read it.  And as always, we'd love your suggestions on others to read. For more book reviews by me and Kinley, head to Book Talk.
Thanks and happy reading!
*If you'd like to purchase Fudge-A-Mania, or the box set of Fudge Books (includes 5 Fudge Books) you can click on the book name or the pictures.  It's an affiliate but don't worry, it's at no extra cost for you.  Just makes it easier for you and gives us a little something to keep the blog going. Thank you for your support!