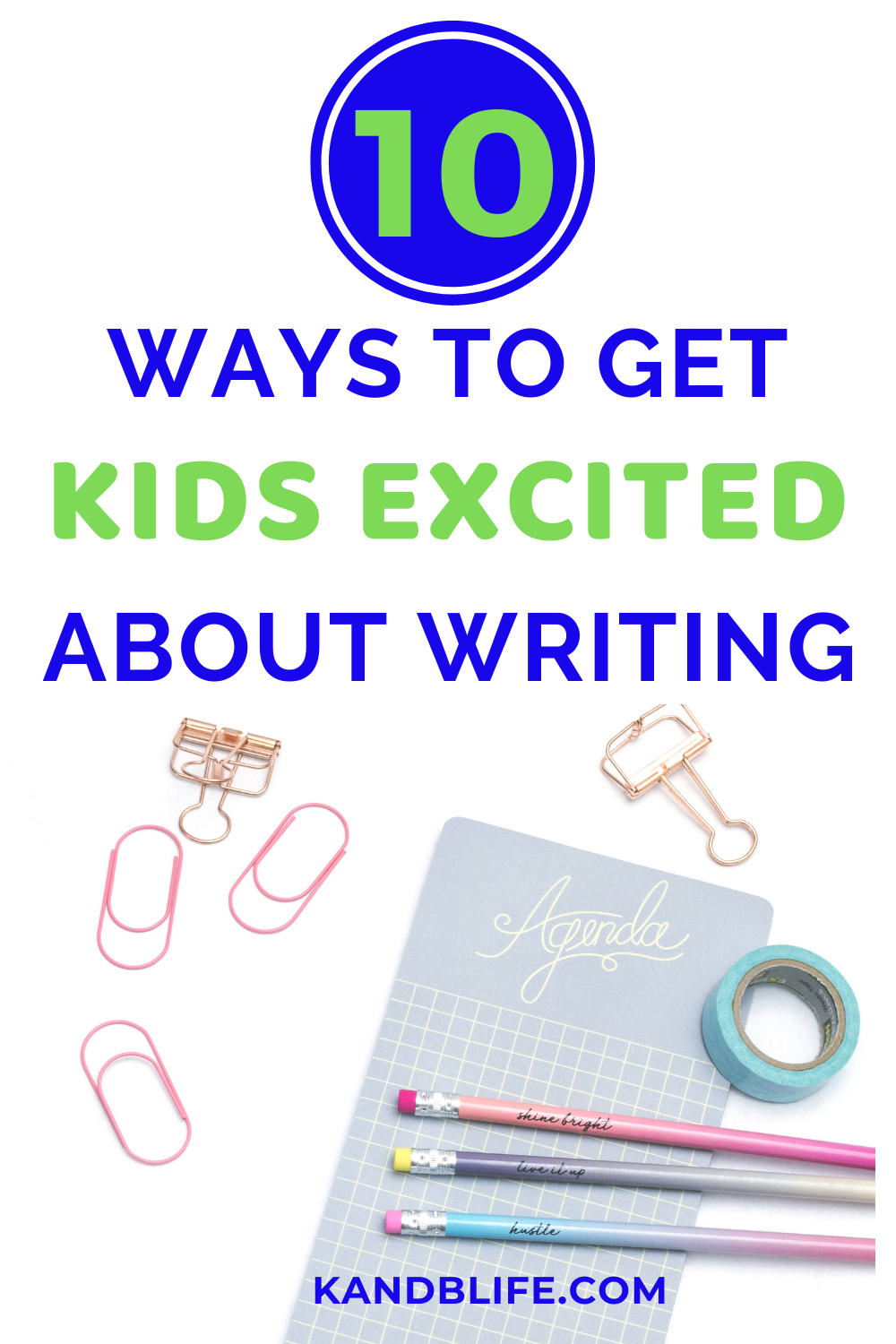 Having a reluctant writer can be frustrating. I've received many emails asking how I get my girls, Kinley and Brecken from K and B Life, to enjoy writing and how parents and teachers can do the same. Well, here are 10 ways that you can also get kids excited about writing! How do I know these work? I use them on my own kids and have honed them in my classrooms from K-6!
First, Give them their own materials:
Seriously, kids tend to always write more when they first get a new journal or notebook that THEY picked out.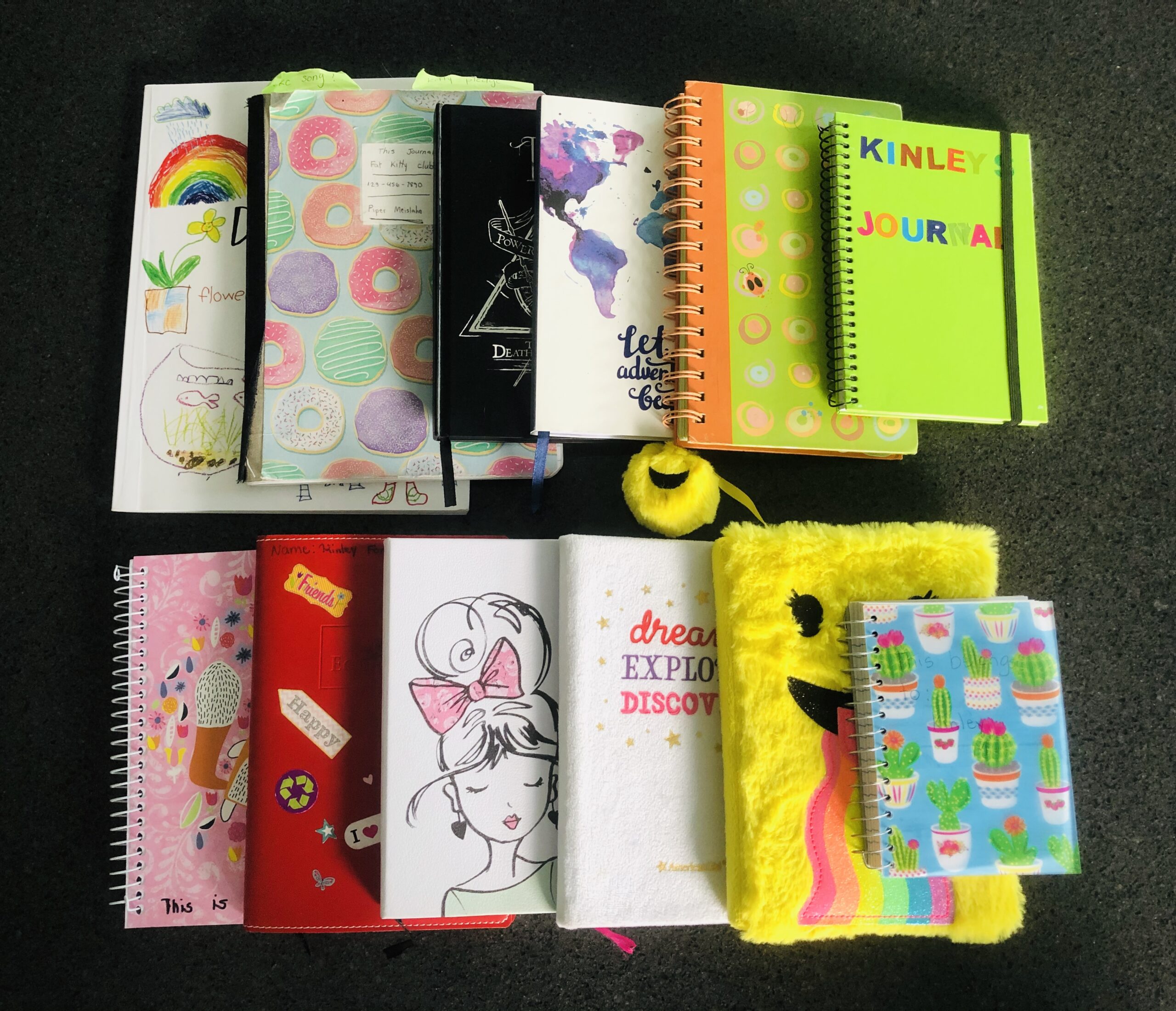 Also, let them pick out any pens, pencils, markers, colored pencils, highlighters that spark their interest. If they picked it out, they are more apt to use it. They may "feel" more like a writer when they have the "special writing materials". I think we can all understand that certain things make us feel a certain way.
Have paper/notebooks everywhere:
We have notebooks in the car, in the Living Room and they have them in their rooms. This way, if you're talking and they get inspired to write, you have a paper to write it down on. In the car, we play a game where we write (they write, I talk because I'm driving) about what's happening to the people in the next car or one that we've passed or passes us. The more you exaggerate it, the better. And then we compare our answers. Where are they going? To celebrate? Did something bad happen?
a little writing = big results
These next ideas may not seem like real writing, such as a story or an essay, but these little things add up! They give confidence which leads to enjoying writing. The more writing they do, the easier it will become, in any form.
Use a mailbox– This can be done in 2 ways.
They can write a letter to a friend or relative and send it off. Who doesn't love getting mail? Remind that in order to get a letter, they have to write a letter. If someone is in the neighborhood, you can leave it on their doorstep. We used this method a lot during quarantine and still do because it's fun! Kids can write a letter, run-down or across the street, and leave it on their friends' doorstep. Sometimes, the girls in the neighborhood would do it 4 or 5 times a day.
At home, my girls set up their own mailbox system. I'd love to say I thought of it, but I didn't. I had a couple of empty bins from my classroom and they used them. Kids can write to each other and parents can write to the kids. We ask questions, ask for help, thank each other for little things, give random facts ("Did you know that the water temperature determines whether an alligator is a boy or girl when it is born?") or write notes of encouragement. 
Lists:
Have kids write down what your family needs on a grocery list. We keep ours on the fridge so they can write down anything we need at any time. If your kids won't take that initiative, ask them. I will ask them regularly to write things down for me, "Hey, can you do me a favor and write down toothpaste on our list?" Or, I'll go through the cupboards and have them write down a whole bunch of things at once. It used to drive me crazy having all sorts of different handwriting on the list but they enjoy it, take pride in helping, and it leads them to create their own lists. Do they still put random things on the grocery list, like "a puppy" or "poop" to be funny? Yes, it happens, but they're writing and laughing and that's okay.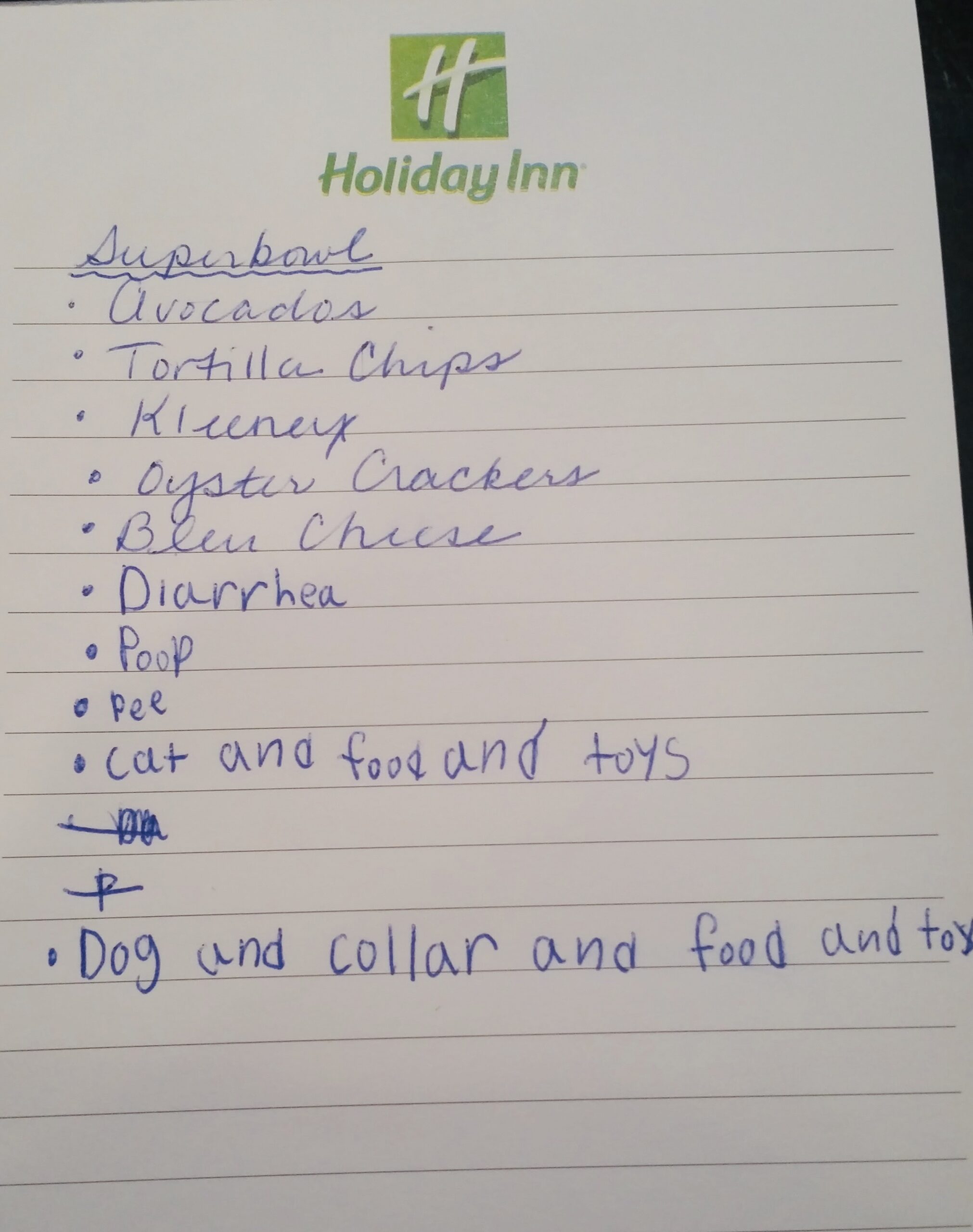 When talking about things they want to do or have, simply suggest, "That's a great idea, you should write that down," or "Oooo…I might forget about that, can you write that down for me?" Many times, it starts with one thing but they quickly keep adding to it, like a Christmas or birthday list. Once they start, the ideas get rolling. That's our goal, get them started.
Recipes:
Do you have a kid that likes to cook or bake? What about a kid that frequently suggests recipes to you? I have both and have given them (okay, it was my mom) their own recipe book to copy down their recipes. They take great pride in having their cookbook and when talking about meals or desserts, they can go to their cookbook for ideas. They also look up recipes online, print them out, we try them, and then vote if they're "keepers" or not. If the recipe is a "keeper" they can copy it into their own book. Give it a try!
other types of writing
Journal writing–
This can also be done in a couple of ways. One idea is to start a family journal. Everyone writes in it, daily. Just have a notebook sitting out and everyone can write in it when they get a chance throughout the day. Some may prefer to do it first thing in the morning and others, at night. Doesn't matter. Just keep in mind that YOU have to do it, too.  Modeling is one of the best ways to get them writing.  Grateful journals are also a fabulous idea. When I taught 1st grade, the students and I (modeling), wrote in our journals first thing in the morning. Each student had one, and they had to write 5 things they were thankful for and then could write whatever else they wanted. It was a great warm-up mentally and physically for those little hands. Kids can also have a personal journal, where they can write anything they want, like a diary.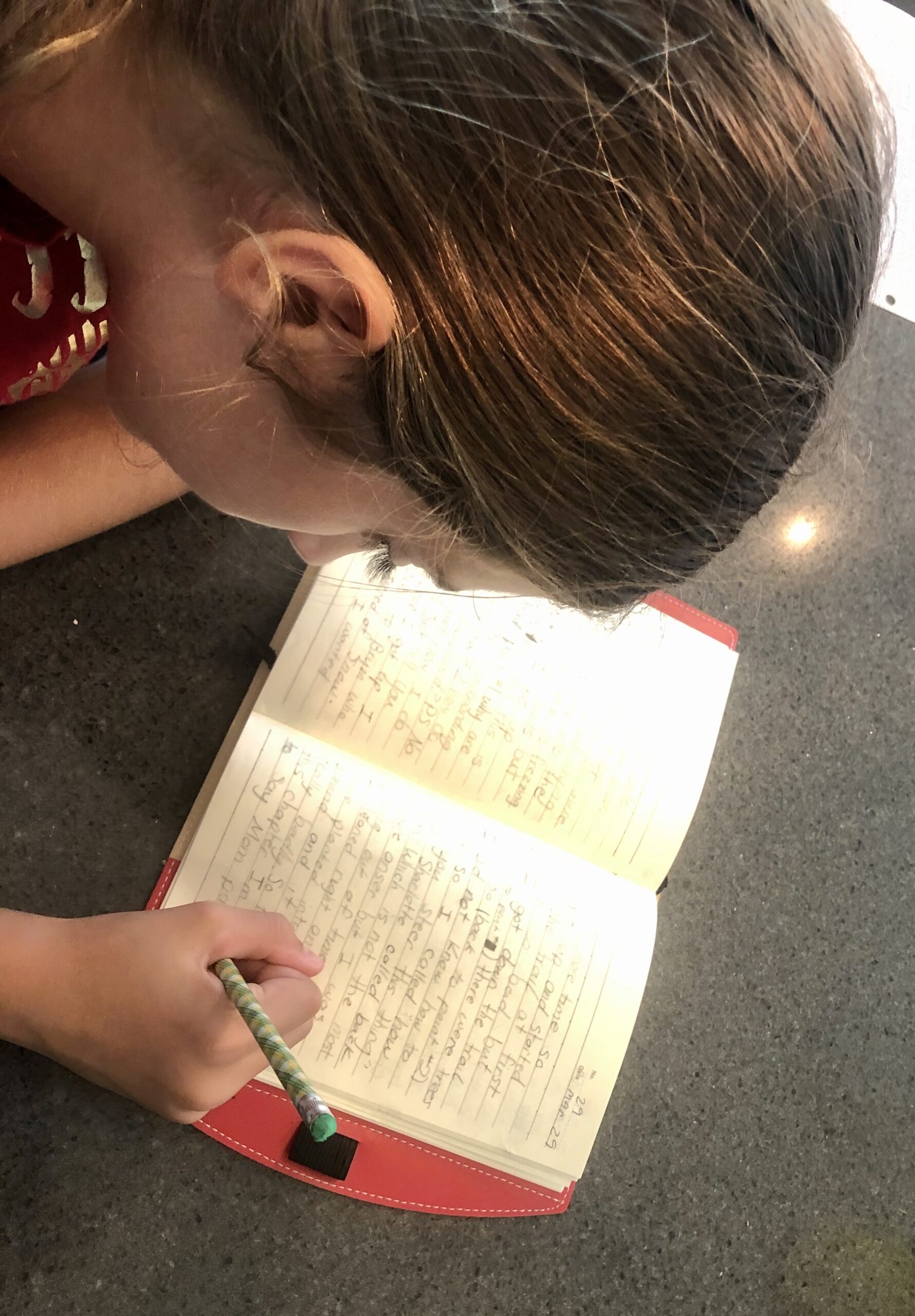 Creative writing- 
Just let them write about anything! Sounds easy, but let's face it, this is where most kids get stuck. Have you ever heard, "I don't know what to write about?" This is where prompts and story starters can come in handy. However, asking a one-line question, such as, "What would life be like if you were your favorite animal", can even stump writers. They might just sit there after you ask, not knowing where to start. This is where good guiding questions come in and let me tell you, it's crucial to get kids started.
For this type of prompt, you need to ask questions like, "In your head, what animal are you? Now, let's start by waking up as this animal. Where are you? What do you see? Are you in your own house or somewhere else? What's the first thing you do as this animal? Stretch? Keep going…what do you smell?" These kinds of questions, using the 5 senses, get the ball rolling. For more examples and ideas, check out Write to Extraordinary. It's a FREE GUIDE, with tips, prompts, and examples from Kinley and Brecken.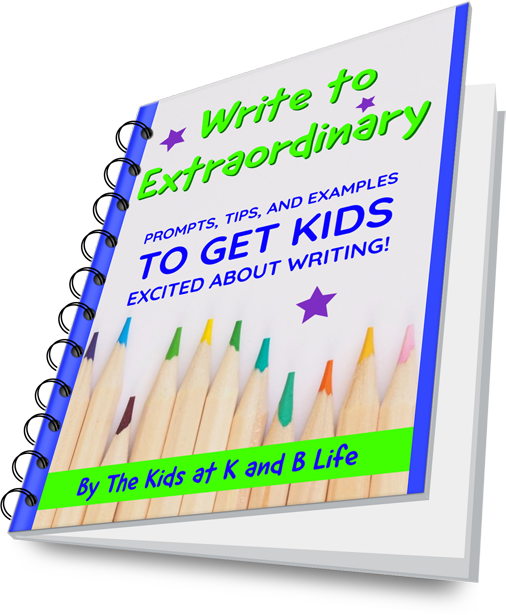 They will get excited if you…
Leave their writing alone: 
Hovering, editing, correcting every word misspelled, giving them advice on how the story should go (when not asked) are all no-nos. This leads to the Big 4 Blocks to Writing and Thinking: Fear, self-doubt, the need to be perfect, and insecurity (Future post coming on this one, stay tuned). The goal is to get them to enjoy writing and thinking, using their imagination, getting their feelings out in a healthy way. If someone is constantly nagging or correcting your work, giving unwanted advice, you are not going to want to do it, right?. I'm talking to you bosses and leaders out there, too. It crushes their spirit, self-confidence and in return, their love of writing. Please, just let them write for the FUN of it.
Let them type: 
This may a tough pill for some to swallow, but if your goal is to create a love of writing and less about handwriting, then this is the way to go. It's a fact that some students are slow writers, or it's just plain hard for them. They may be focusing on letter formation still and that's distracting. For both of these reasons, they are going to hate writing, even if the topic is something they love. It's frustrating and discouraging so let him/her type and in the meantime, keep them practicing with pencil/pen and paper. Those muscles will develop but for some, it just simply takes longer. Read a related article for more information on this: 3 Reasons Why Kids Hate Writing.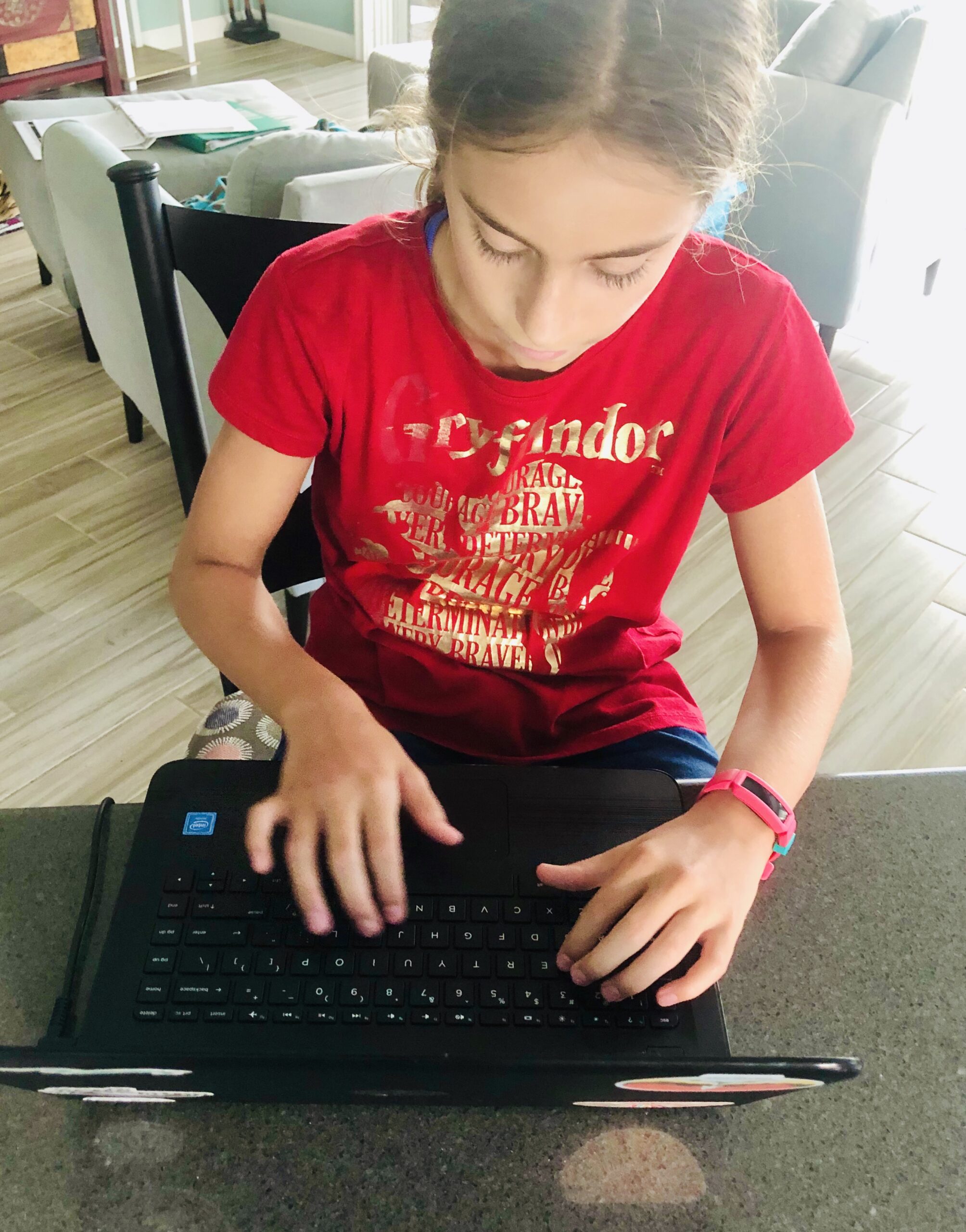 give them an author's chair
When I taught 1st grade, I would sit in a rocking chair to read, write, or explain things. The kids were not allowed to sit in it UNLESS they had something to read that they had written. They would get so excited to rock and read their work in the "Author's Chair". You would think it would have eventually worn off but it didn't. All year long, every year, every day, kids would share something, whether it be a story, reasons why their parents should let them have a dog or a poem. I did not correct it or even look at it (unless they wanted me to), it was their own special work. Many times, kids worked together on a piece, too. Do you know how wonderful it is to see kids writing during free time or indoor recess just for enjoyment?
At home, you could also have a special chair. The child gets to have everyone's attention while they read something they've written. Perhaps a chair only you usually sit in? Or decorate and create an author's chair of your own. Maybe everyone gathers in their room and they get to sit or stand on their bed to read. I bet you can find many ways to make this happen.
Lastly…Be sure to praise them!
Whether they write down things on a list for you or they write a short story, give them some positive feedback when they read it to you or give it to you. They will get excited to write more, knowing it's valued (and being criticized).
Thanks for writing that down for me, I really appreciate it.
Wow, you're becoming quite the storyteller.
Your friend (or relative) is really gonna like that letter.
Thanks for telling me that in your note.
I love it when you write to me, it makes me so happy, thanks.
I am so glad you wrote that down, I would not have remembered that!
Remember to be patient and consistent. The more they write, the better they'll get and the better their ideas will flow. Write every day and you'll be sure to see improvement in attitude and in their writing!
I hope this list helped you and your writer. If not, please let me know and we can work together on some more ideas! Be sure to check out 3 Reasons Why Kids Hate Writing, too. This may help you understand why your child is resisting writing so much- I've made some of those mistakes have you?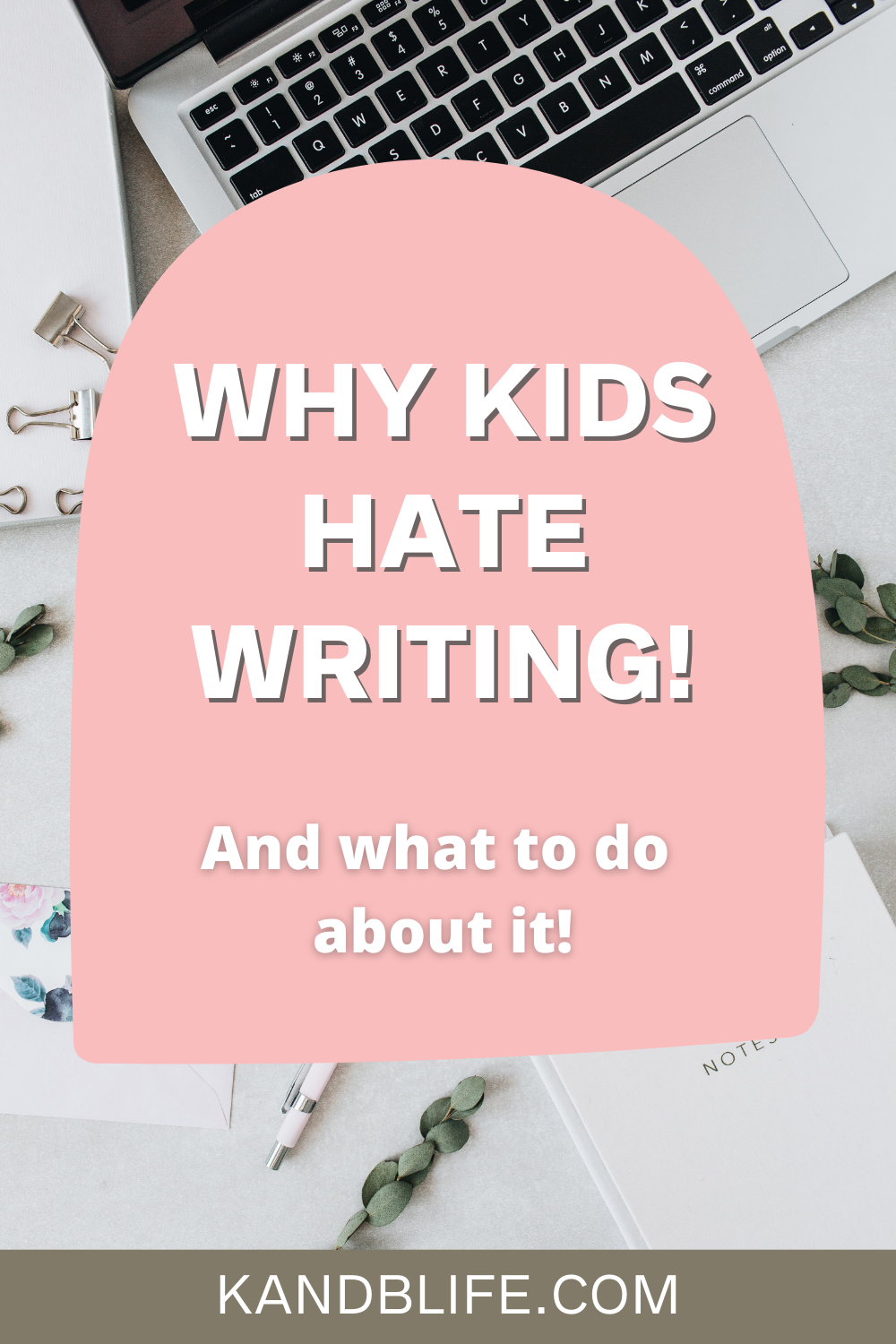 Check out our weekly ongoing writing tips, too.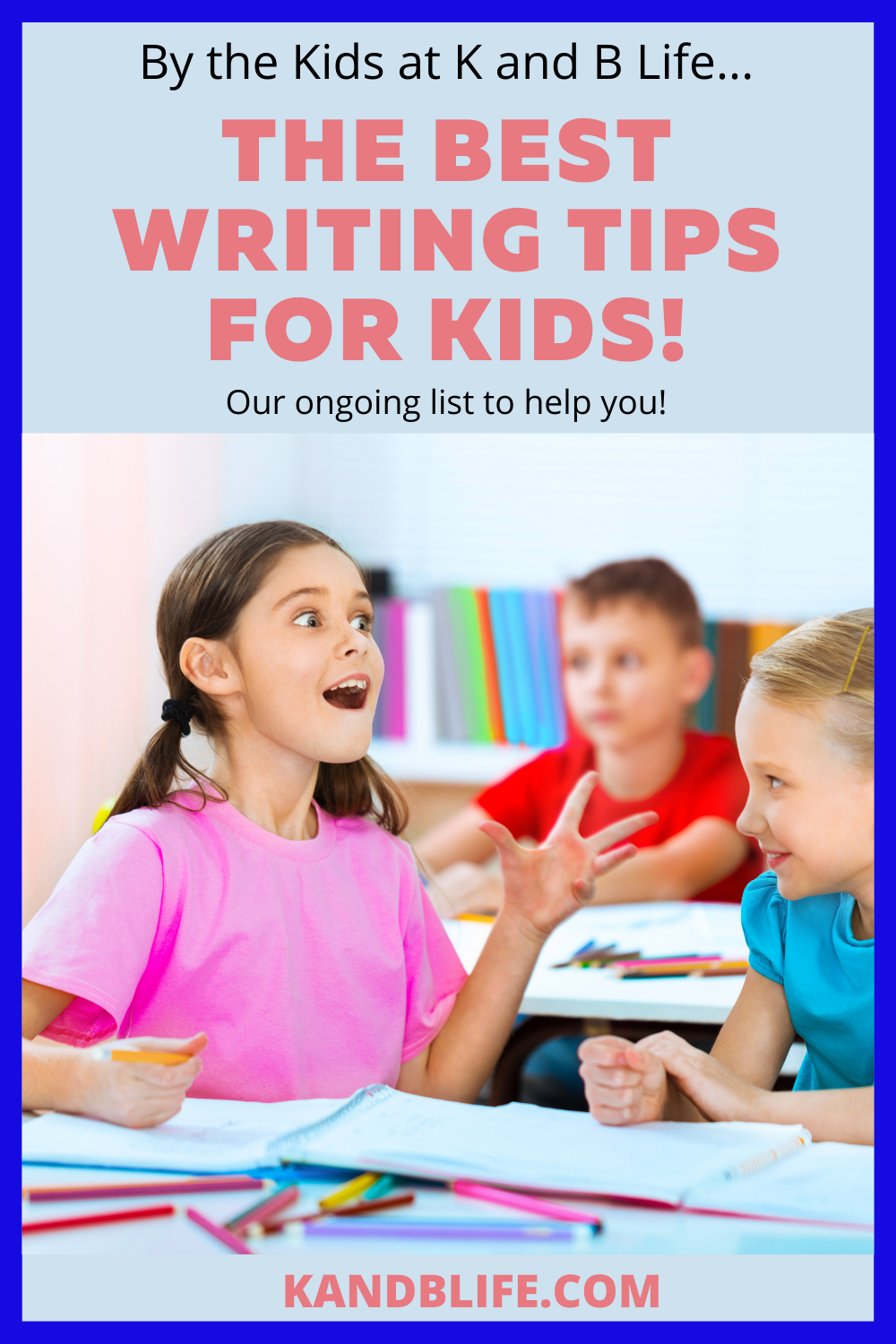 Also, when you sign up for email, you get weekly tips from the stories the girls write! Until next time…
Julie Meislahn from The K and B Life Team