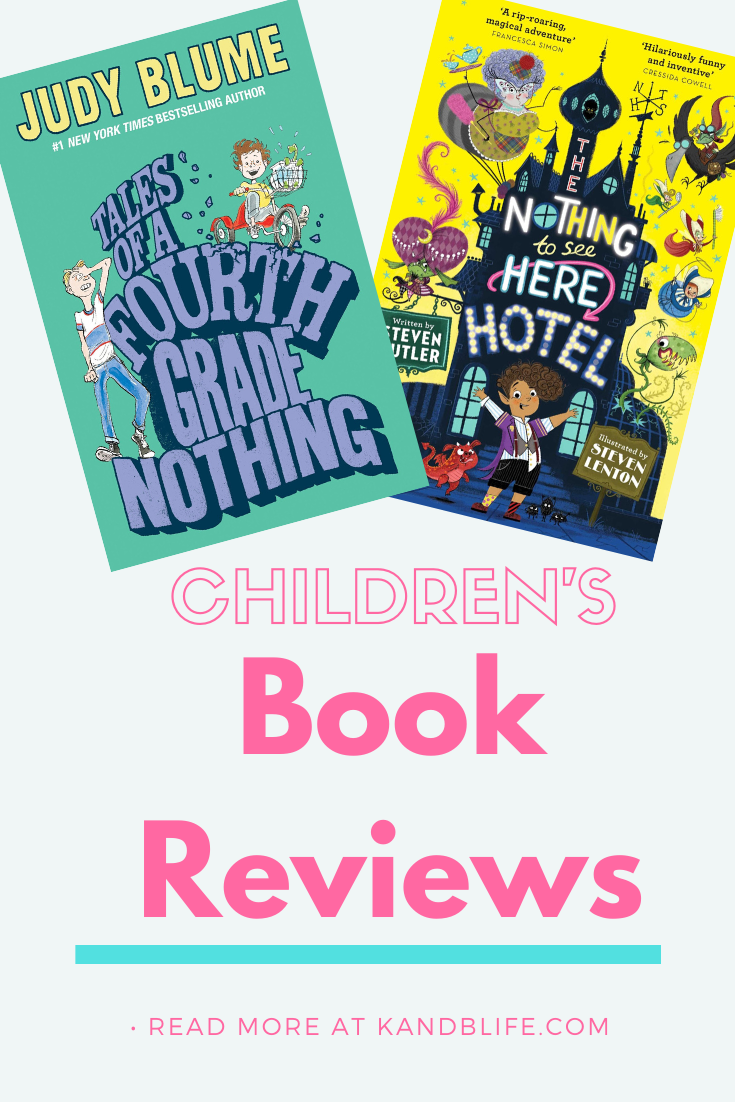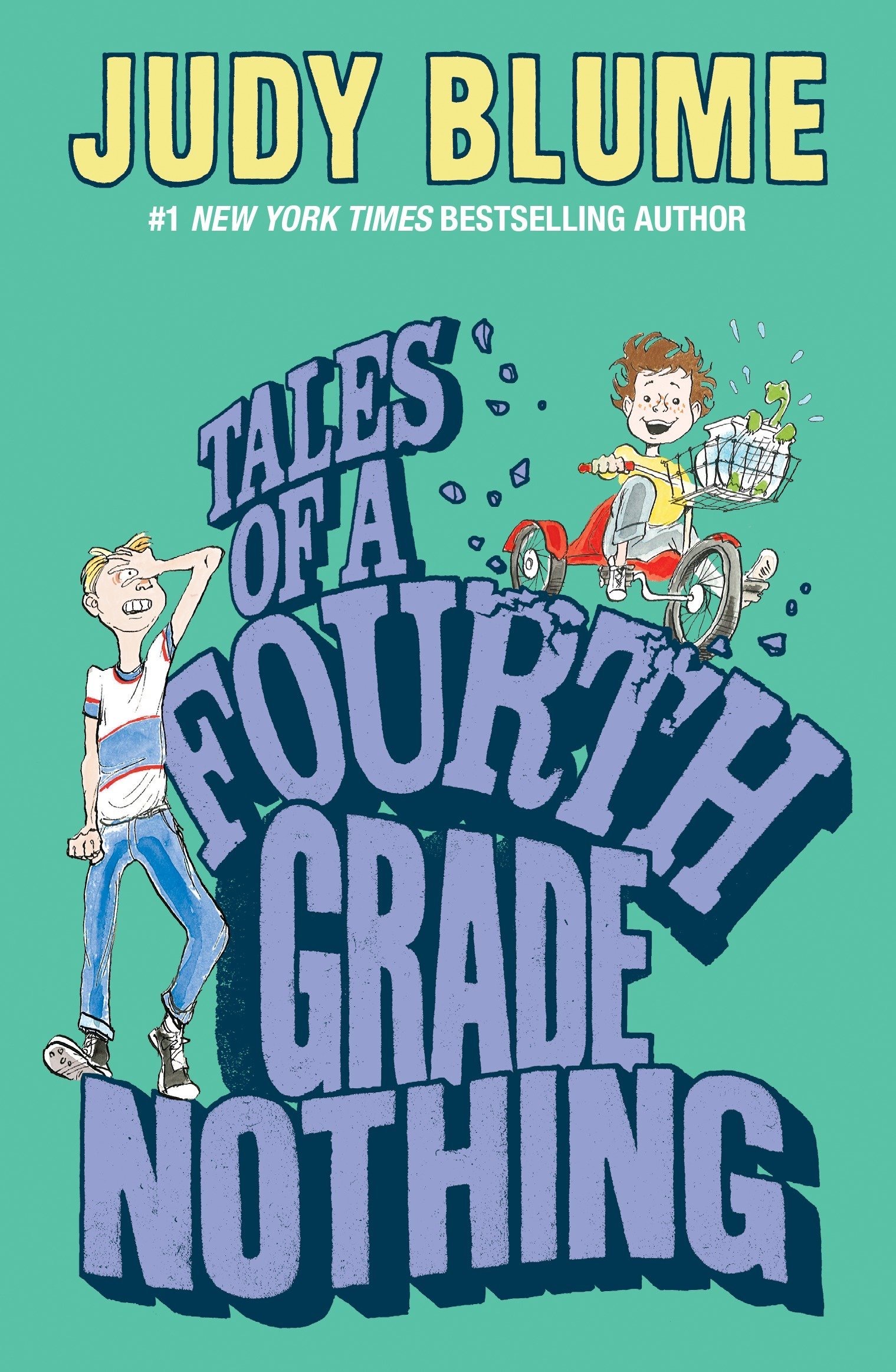 WEEK 2: TALES OF A FOURTH GRADE NOTHING Book Review: BY BRECKEN
Tales of a Fourth Grade Nothing by Judy Blume is the story of Peter, in 4th grade, and his little brother Fudge, who is 3.  The book starts with him being two but he has a birthday party in the story. And let me tell you, the birthday party scene is one of the many funny things that happen in this book.  Peter's telling the story and his descriptions of his brother and the things that go on is awesome. I have an older sister and the way those two act, is just like how older and younger siblings act towards each other.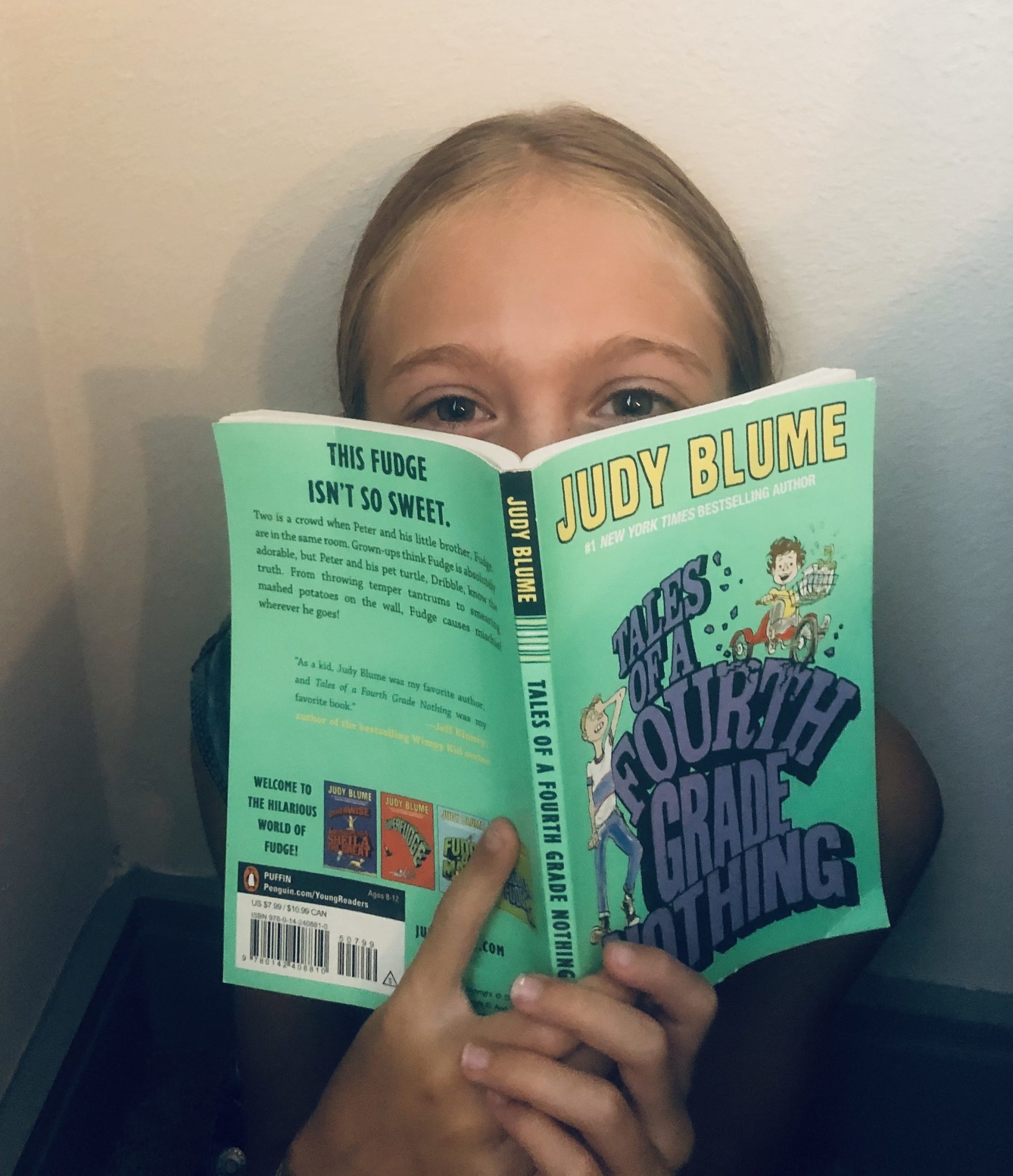 My favorite scene was what happened when they went to the shoe store.  You would think going to a shoe store would be boring, but not with a little brother like Fudge! There's yelling, embarrassment by everyone but Fudge, and lots of laughs by the reader. Judy Blume turns ordinary days into hilarious days.
I recommend this for everyone, it's so funny, crazy and silly.  I read Fudge-A-Mania (click to read the review here) first, but this is the first in the series and you should start with this one. I'm going to read the whole series, it makes me happy! Who doesn't love a book that makes them laugh out loud and then go read that chapter to your sister, mom and dad? This would be a great read-aloud for little ones, too!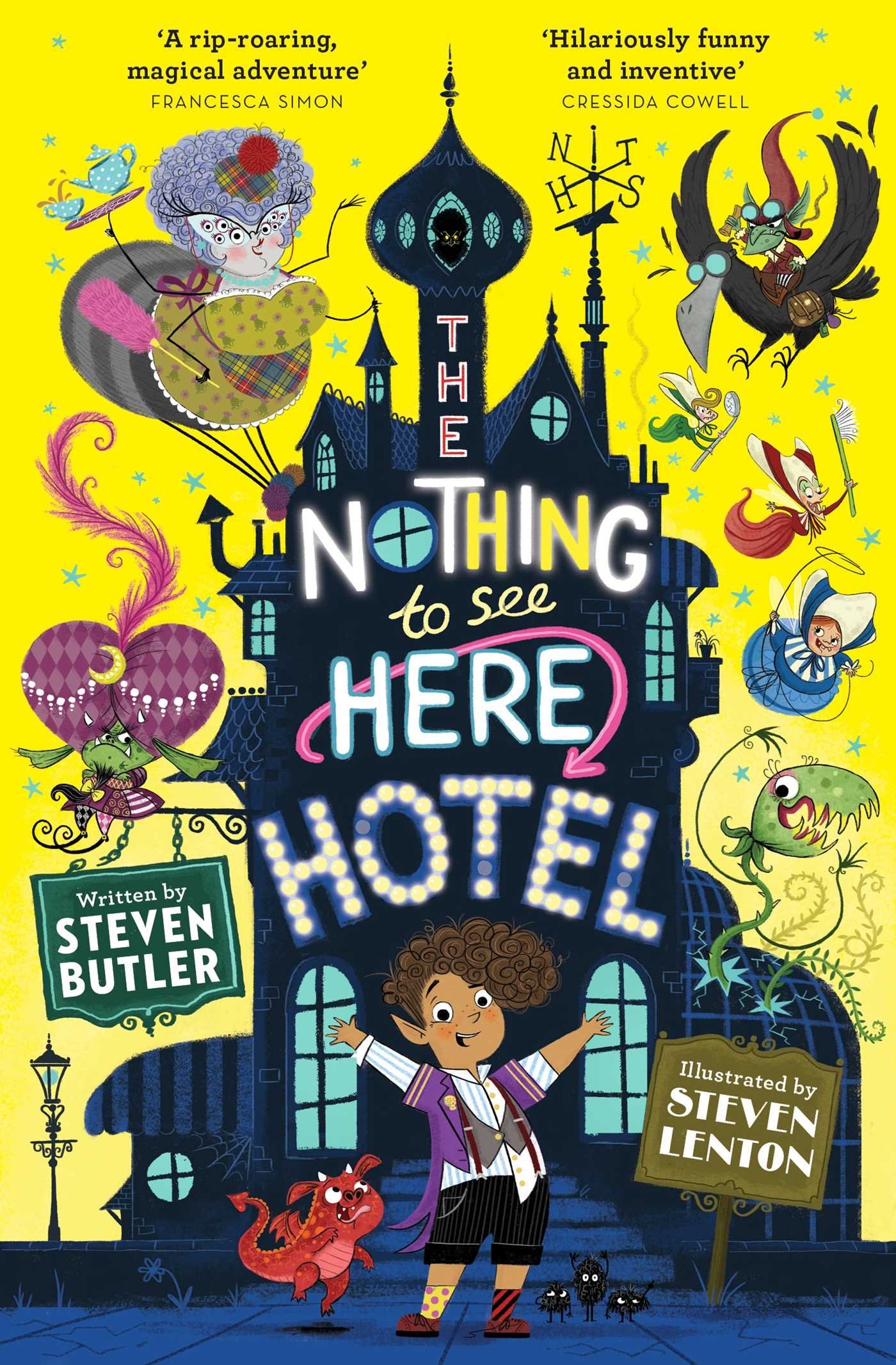 WEEK 2: THE NOTHING TO SEE HERE HOTEL: By Kinley
The Nothing to See Here Hotel by Steven Butler is a 0 Star Hotel in the book.  They are proud to be 0 rated because magical creatures stay there! Frankie and her mom and dad run the hotel and they are 1/2 magical creature and 1/2 human.
Everything is going just fine until a nasty price goblin comes to stay.  He's very little, like the size of your knee, and sneaky. Soon enough, the family figures out that the mean, ugly prince is hiding an ugly secret.  Can they catch the prince before their magical world is ruined?
I liked this book because it was super funny and it was kinda like a mystery. It's also very creative and it has a lot of pictures (compared to most chapter books).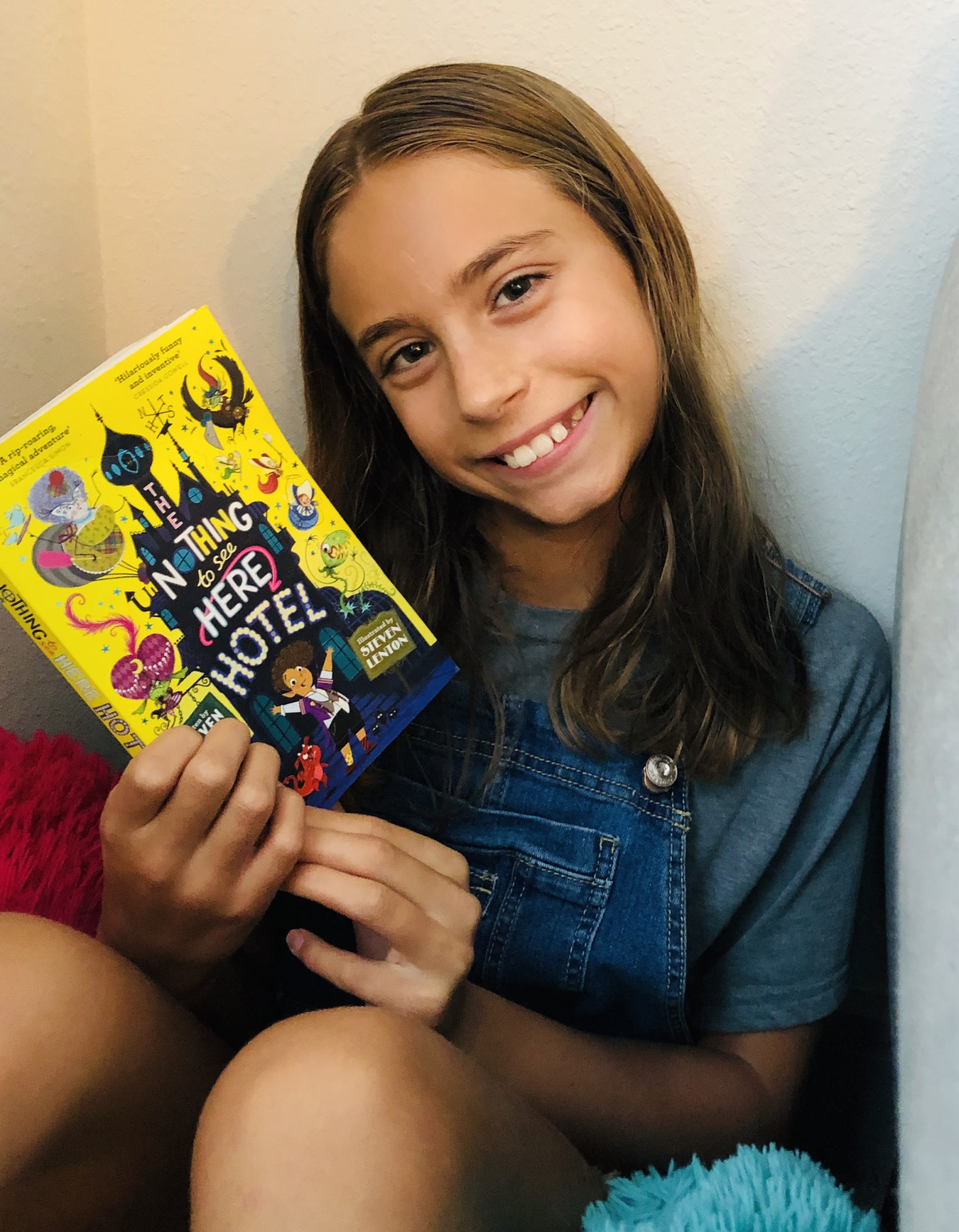 My favorite part is at the very beginning when Frankie Banister (the narrator) is talking to the reader. He says, "I could spend hours and hours telling you about the hotel and describing what it looks like, but you'd probably get super bored and throw this book across your bedroom, screaming, 'I HATE FRANKIE BANISTER!' so here's a map instead". The author then includes a super cool map of the hotel. So funny!
My favorite character is Frankie Banister but I also really liked his pet, Hoggit. Hoggit is a pygmy soot-dragon.  He's so cute and also funny.
My rating: 5 Stars!
Hope you enjoyed these reviews!  Happy reading!
**If you'd like more book reviews, head back to Book Talk.
**To make it easy for you, go ahead and click down below or on the pictures/titles above to purchase these books.  It's an affiliate link, but don't worry, it's at NO extra cost to you! Enjoy!**