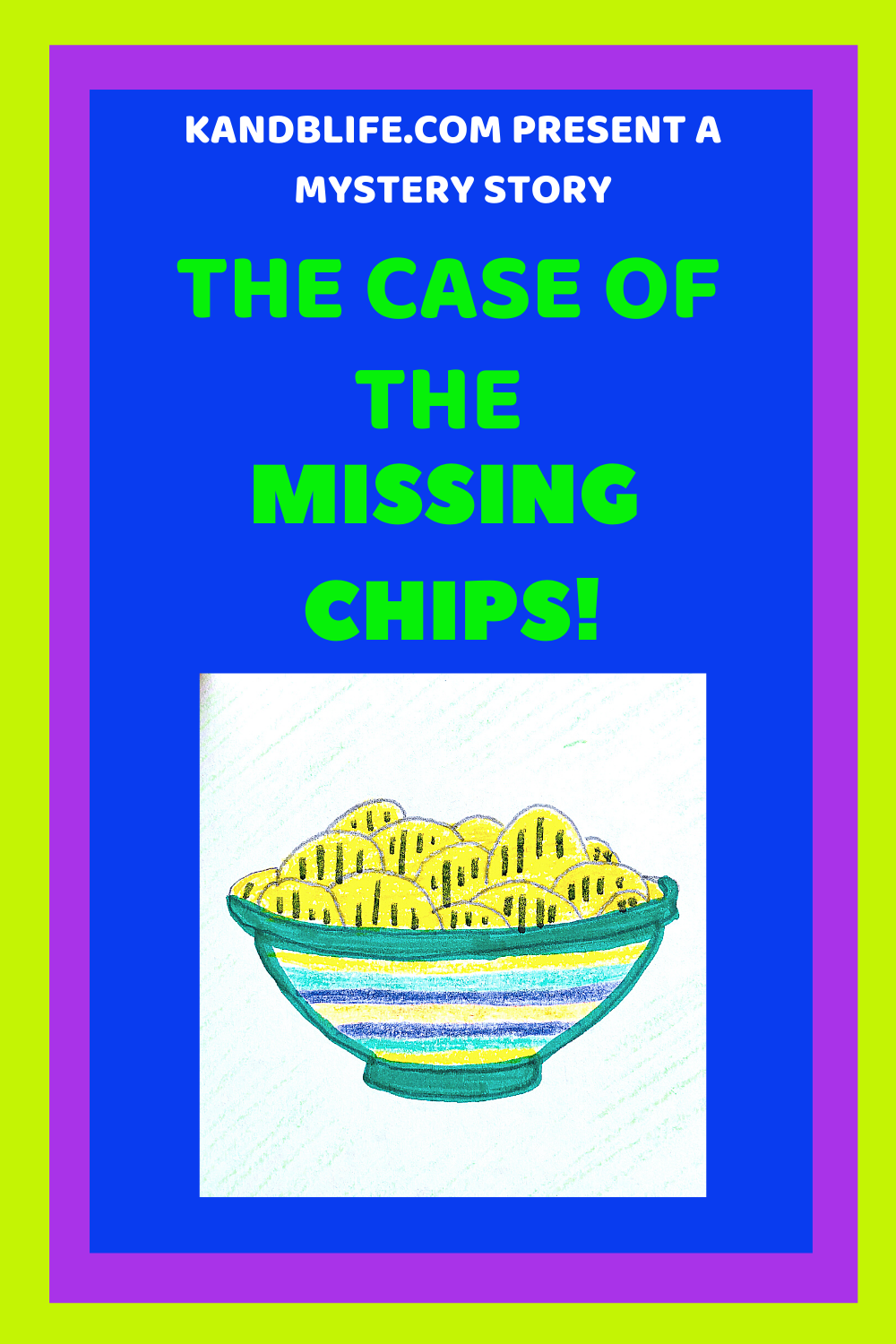 A Mystery Story from The Detectives: Kinley and Ella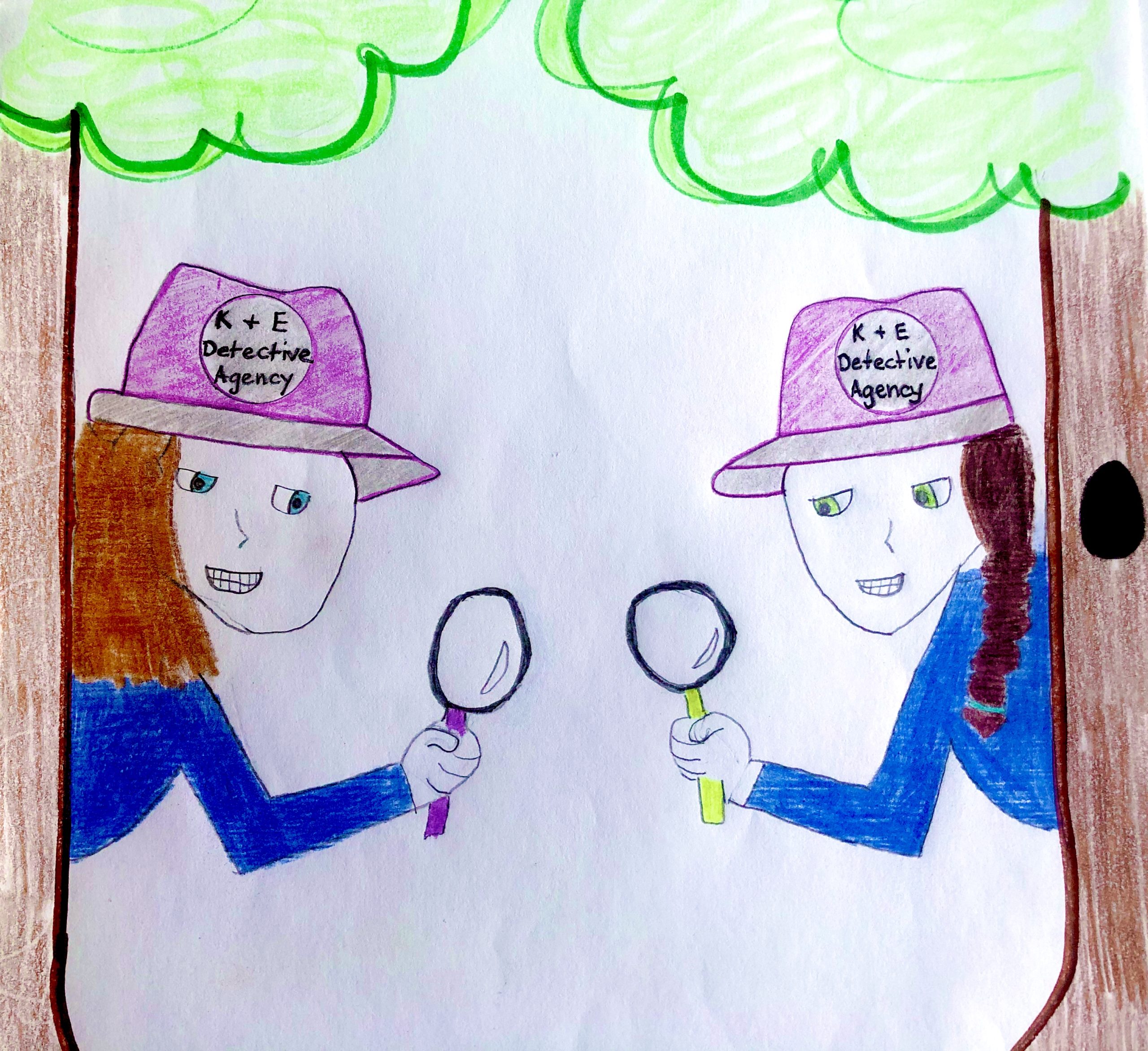 "Hi," said Kinley. 
"Hi," said Ella, "Are you excited for the day?"
"Yep!"
Kinley and Ella are 11 years old, best friends, and neighbors. Oh, did I mention they are also two of the best detectives in town? They even have their own detective agency called K & E Detective Agency. Some folks around town say they're nosy but they say they're curious. Big Difference. Now, back to the story.
Kinley and Ella rode their bikes over to the boat ramp. They just got a little boat, took their boat safety class, and were ready to try it out.  Kinley brought her new, two and a half month-old puppy, Ozzy, and her sidekick cat Piper. As always, Ella brought her loyal goldie, Lucy.
When they got there, they pushed their boat in the water and hopped in it. Once they were out at sea, it was about to start. 
The Ceremony
First, a table of dog and cat treats were brought out for the pets.  There was also a little table for the girls that had drinks and Miss V's Salt and Vinegar Potato Chips on it. The ceremony was starting…
Ella asked, "Ozzy, do you take Kinley to be your partner in crime?" Ozzy cocked his head and just stared at her. No response, good.  Ella turned to Kinley and asked her the same question. "Kinley, do you take Ozzy to be your partner in crime?" "I do," said Kinley.
Out of a special box, Ella pulled out a badge and put it on Ozzy. "Congratulations, Ozzy! You are an official member of the K and E Detective Agency, YAY! Our agency is complete." Piper, the cat, rolled her eyes "Piper…" Kinley said with a warning in her voice. "Meow," meowed Piper. 
The Sea-Side Club
After they were done eating everything, they pulled into shore and went into The Sea-Side Club. The Sea-Side Club was their favorite hang-out spot and it's pet-friendly, which was important to them.  It's run by Miss V and she makes the BEST potato chips around town, maybe the world. She's from Mexico and has a special, secret way of making them. They're crispy but they also melt in your mouth. The chips were the girls' favorite, along with the kiddie cocktails she always made when Kinley and Ella walked in.
"Hello Miss V!", yelled the girls. "Hola, chicas.  How're the best detectives in town doing?" she replied.
"Great, how's the best chip maker in town doing?" Kinley asked.  "Muy bien. Very good," said Miss V.
The girls sat down, the pets laid down underneath the chairs, and Miss V brought out 2 kiddie cocktails.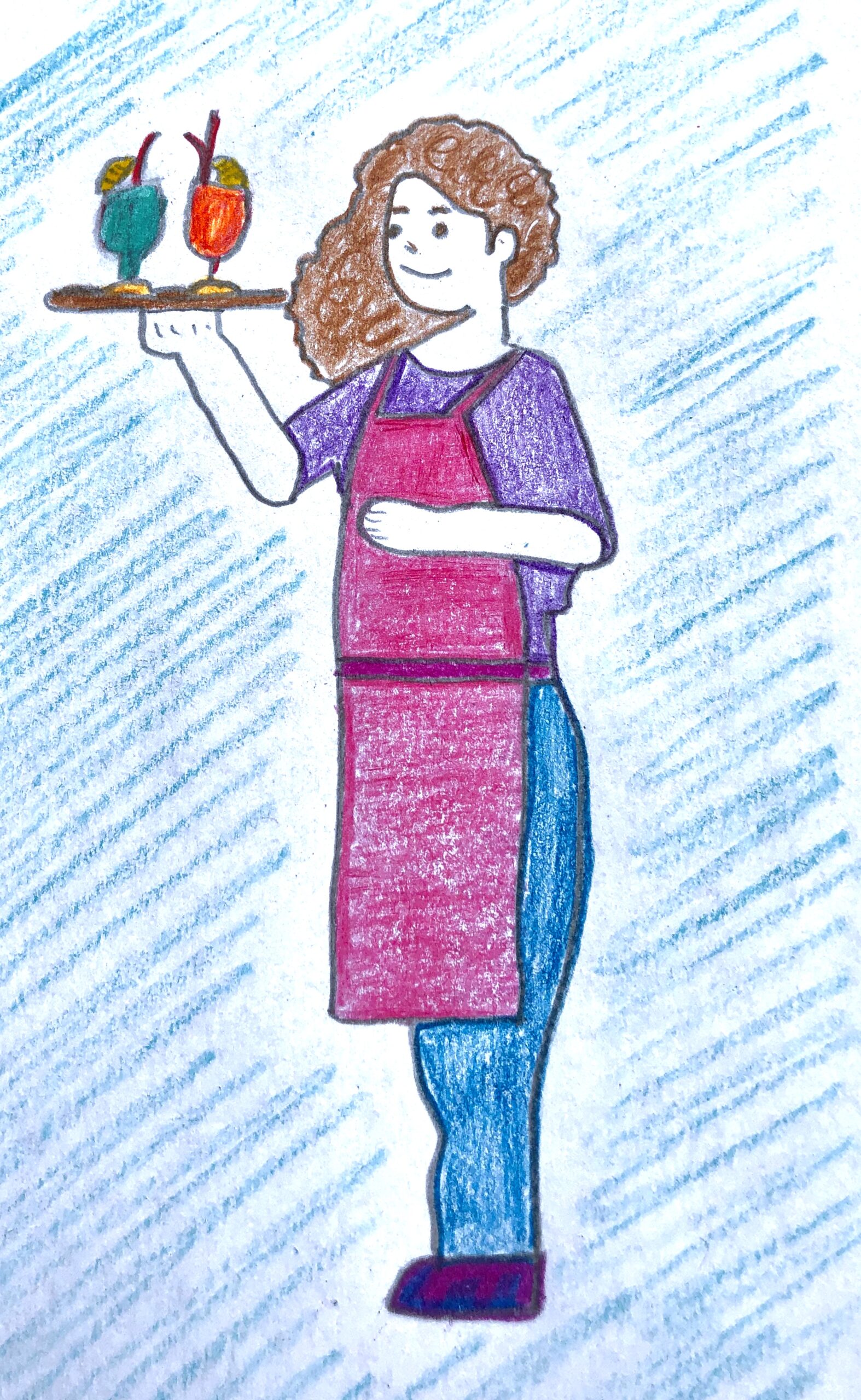 When they were done, they rode their bikes back home. The dogs, Lucy and Ozzy, ran beside them and Piper rode in Kinley's basket. 
The next morning
The girls met up at the park after breakfast. As they were talking about what they should do that day, they overheard 2 people talking about Miss V.  They leaned in to eavesdrop, as good detectives do. What they heard was crazy! "I can't believe this, who would do such a thing?" one girl said to the other. "Miss V's chips used to be my favorite."
Kinley and Ella barged in on the conversation, "What happened?"
One girl said, "The Sea-Side Club can't make chips anymore." "Why?" asked Kinley.
The other girl said, "We don't know, we just heard someone keeps stealing her potatoes. As a result, Miss V can't make her famous potato chips because no potatoes mean no potato chips. I guess we'll have to go to Pringles Beach Hut for homemade chips, now." Ella whipped out her notebook (because all good detectives carry one) and asked the girls their names. She wrote down their names, Jessica and Ali, just in case they needed to ask more questions later. Kinley and Ella quickly hopped on their bikes and rode down to the Sea-Side Club.
The questioning
"Miss V! Miss V!" yelled the girls as they walked into the Sea-Side Club. "What's going on with the potatoes?"
"It's not so good, girls.  My potatoes to make my chips are definitely gone. I got an order delivered yesterday and today, they are gone. I can't make my chips or the chip nachos, and I have nothing to go with all my dips," she said. The girls asked her questions and took notes: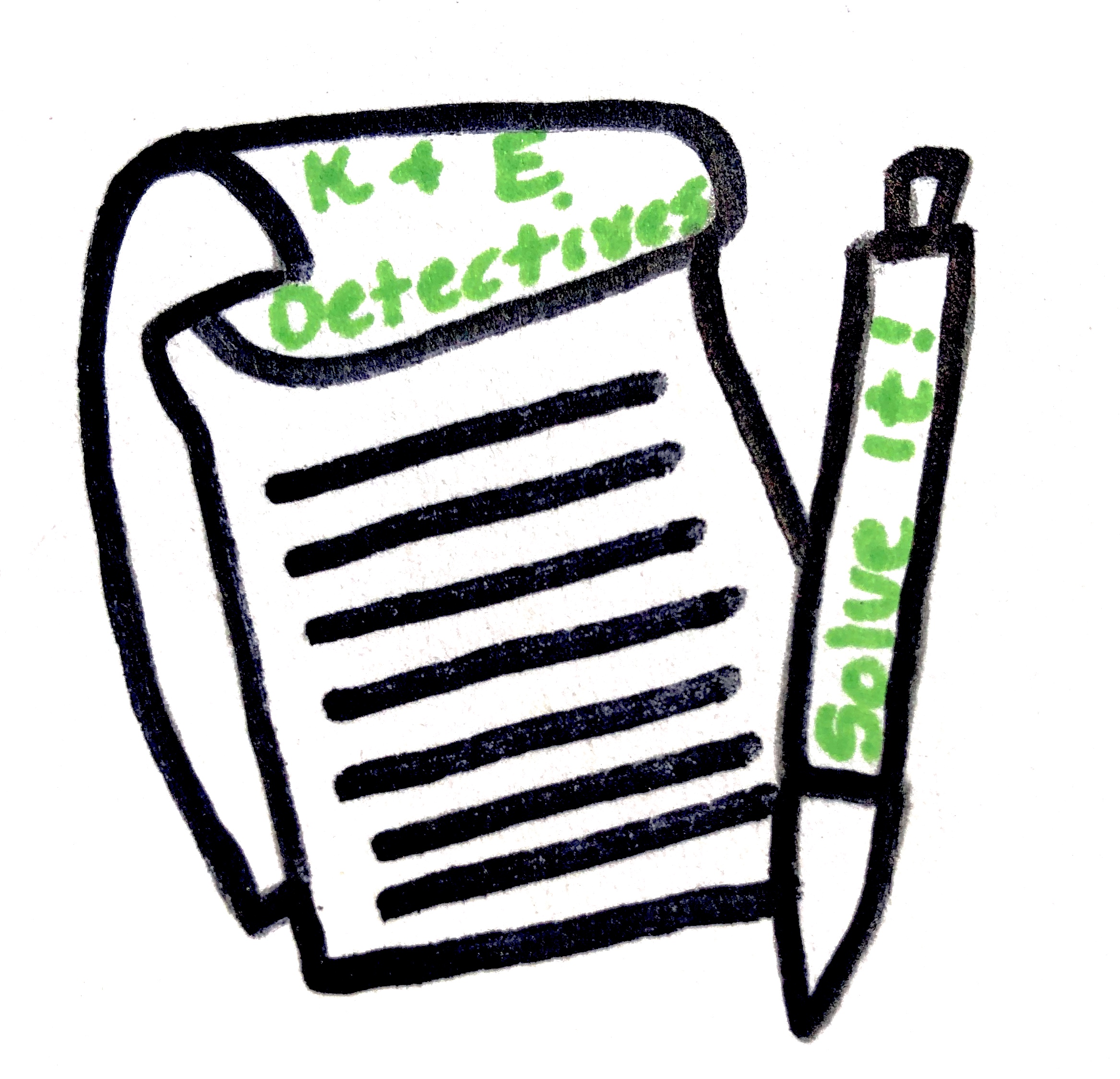 Who else has access to the storage room? Nobody. Miss V. is the only who works there.
Who brings the potatoes? A man named Mr. Fieldgreen, he produces all the potatoes locally.
Is Miss V around to watch that the potatoes actually came? Yes, she always chats while he unloads. She thinks he's cute. Barf.
Why/who would want to take the potatoes from her? Nobody that she can think of.
How could someone get in to steal them? She doesn't know, because there's a lock on the back and front door.
Afterward, the girls thanked Mrs. V and told her that they would help her find out what's happening. She was very grateful. With that, the girls walked outside to get on their bikes, and then Ella looked at Kinley and said, "Time to get to work."
find out the exciting ending to this mystery story in…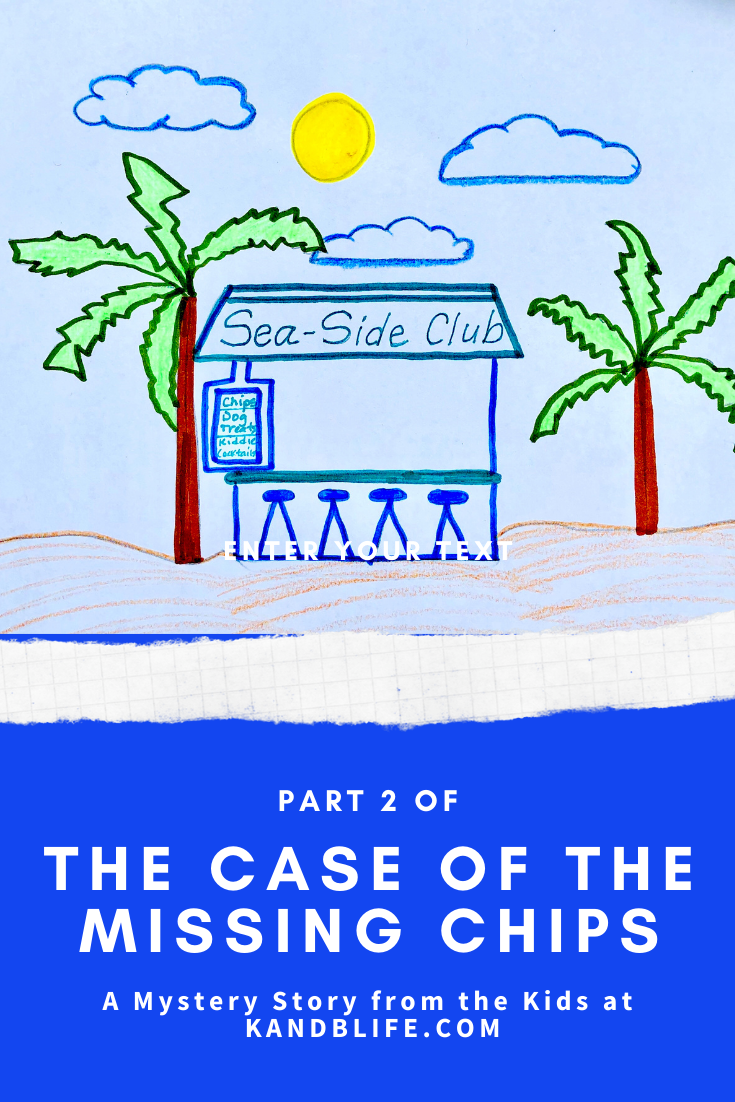 **Reminder: Be sure to sign up for our email so you can be the first to find out about upcoming stories,  and/or book reviews! In our emails, we also love to tell you about how we came up with our stories and give writing tips!
**Click here to go back to more detective/mystery stories! Not in the mood for another mystery story?  Go to Short Stories instead.  Happy Reading!
**We love to recommend books! My favorite mystery stories are by Carolyn Keene, The Nancy Drew Diaries. A couple of my absolute favorites from that series are Phantom of Nantucket and The Sign in the Smoke. To make it easy for you, we have the links below.  They're affiliates, but don't worry it's at no extra cost to you! Happy Reading!
Interested in writing a story like this but don't know where to start?  Check out some of our ideas to help you in our Write to Extraordinary Guide!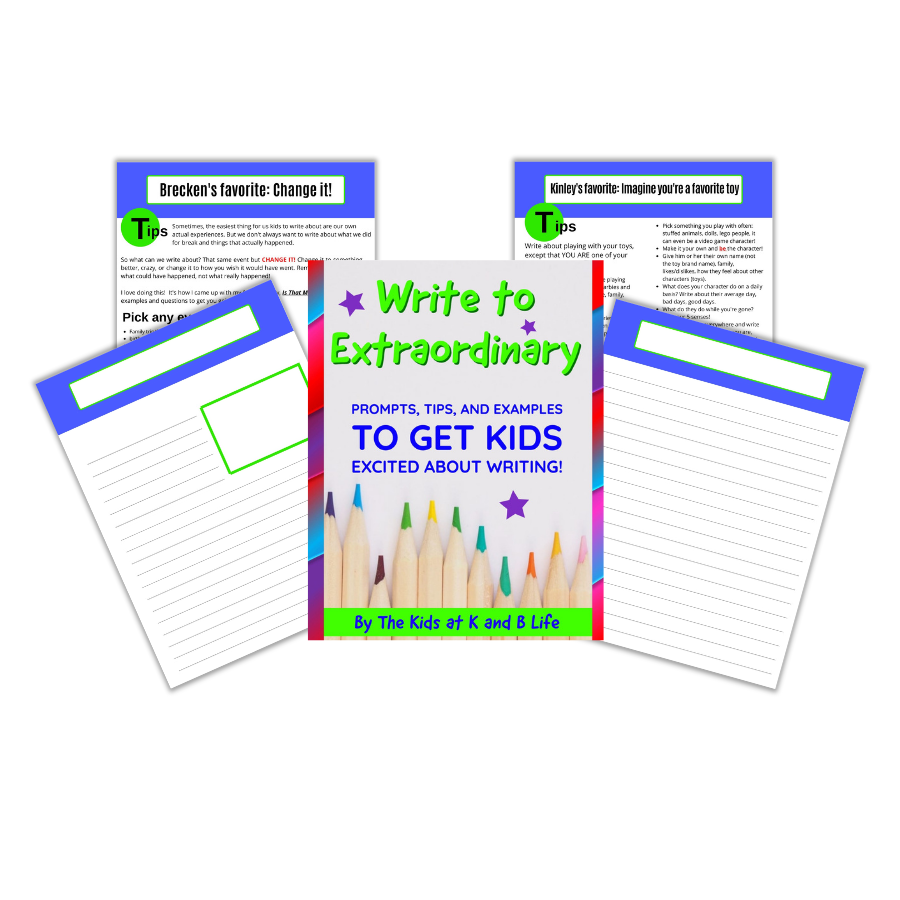 It's FREE and gives you tips, prompts and journal pages to get started!  Enjoy and be sure to share your work!