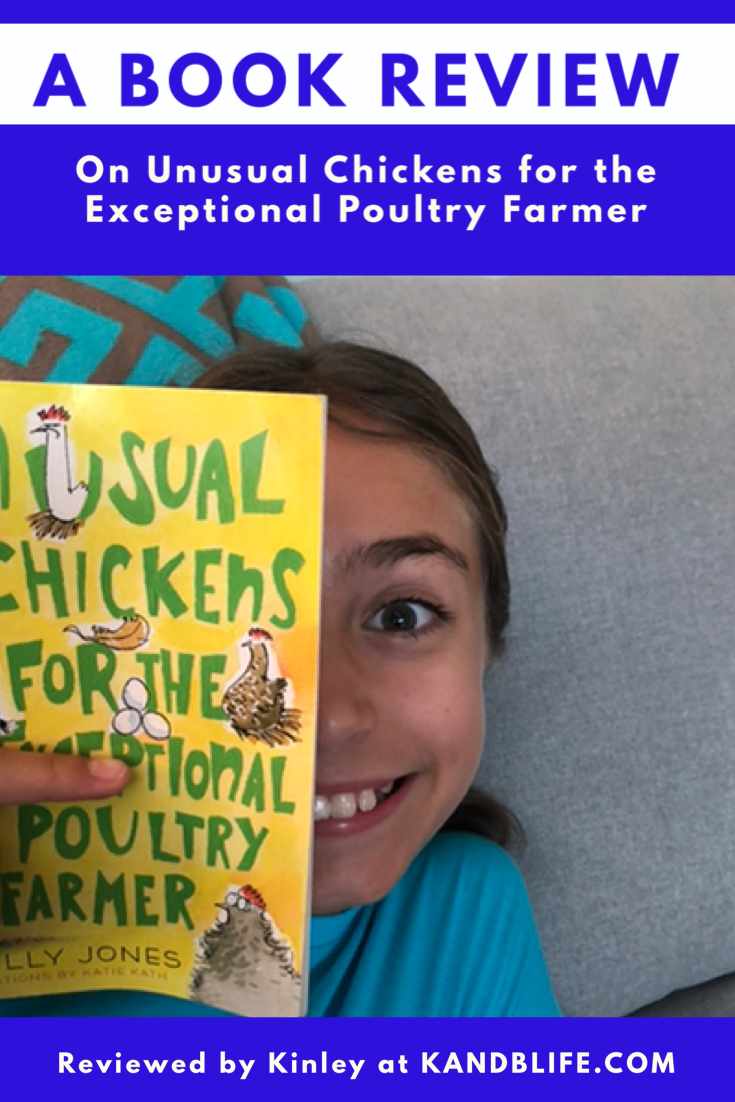 First of all, how crazy, long, and funny is this title? Unusual Chickens for the Exceptional Poultry Farmer is the strangest title I've seen and also one of the reasons I picked the book. With a title like that, you have to check it out and see what it's about, right? I think the word is called intriguing. I'm so glad I read it, and you'll be glad, too.
WARNING: you will want to have chickens after reading this book!
So, what's it about?
The main character is Sophie. She has just moved from Los Angeles to her dead Uncle Jim's farm. It's a huge change and Sophie feels really out of place. But soon, she finds a chicken in the backyard. This chicken is not unlike any chicken she's seen before (it can do special things) and then more "special" chickens show up. They each have their own superpower. Turns out, her Uncle Jim collected unusual chickens. Now, she must take care of them and not let anyone find out about their superpowers because of course, there is someone who is trying to steal them. Sophie definitely has her work cut out for her.
What I love about this book
I loved that the author, Kelly Jones, picked to write about chickens.  Nobody ever writes about chickens! People write about dogs all the time and there are some series about cats but chickens? Nope. I think it's awesome she chose that animal, of all the animals she could have chosen, for her story.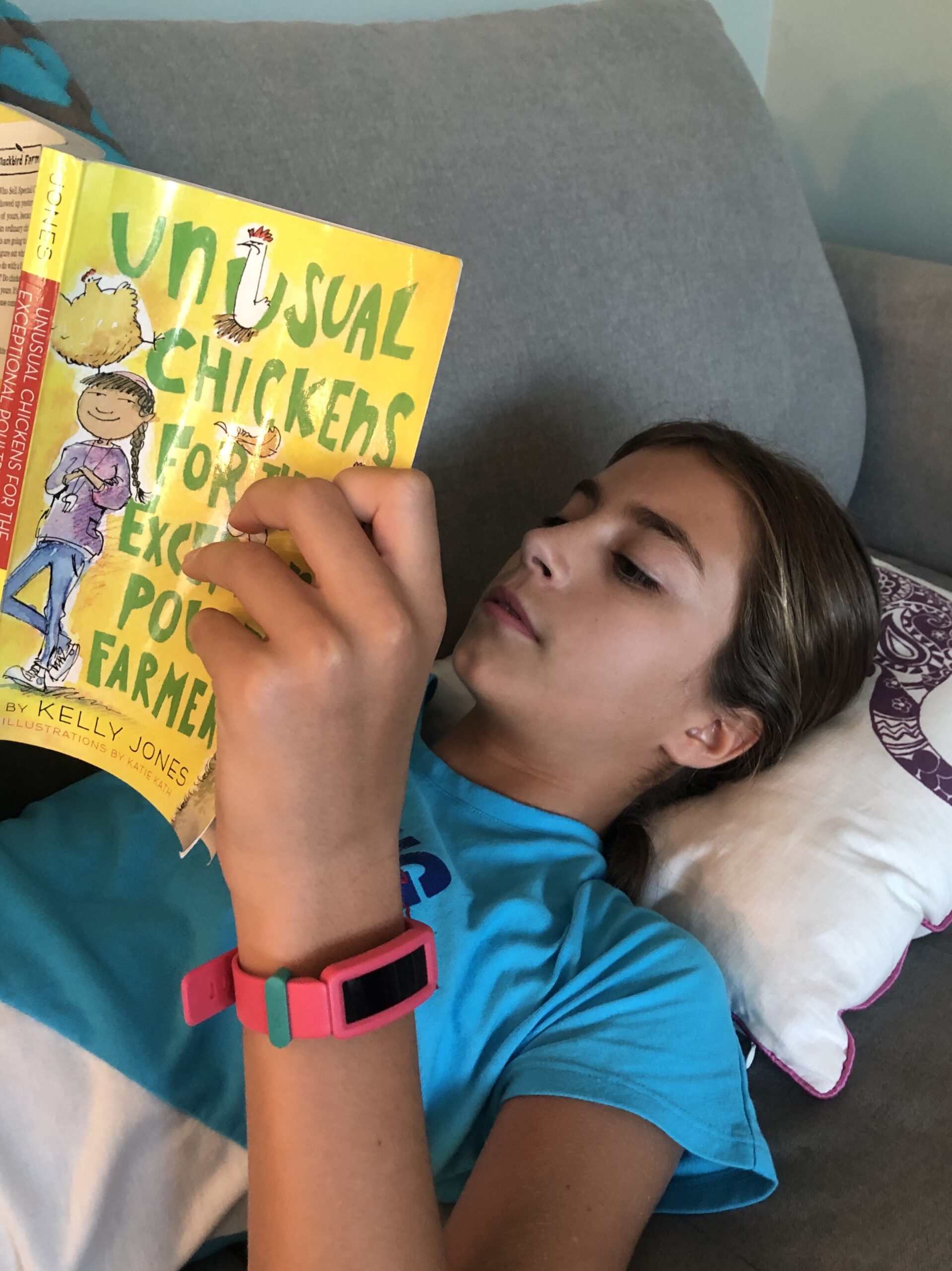 It's neat how each chapter is a letter that she's writing to someone. She writes to different people (even her dead Uncle Jim) about the chickens. For instance, in the beginning, she writes: "Dear People Who Send Catalogs to People on Farms," because she was requesting a catalog from a flyer she found in her uncle's barn. And then later, when she didn't get the catalog, she writes: "Dear People Who Apparently Don't Actually Send Catalogs to People on Farms,". It's funny and there's a lot of them.
This chapter book has illustrations that I love, too. Not only are they hilarious, but also very educational. One of the pictures shows how to properly care for chickens and how to make a chicken coop.
Is it for you?
You'll like this book if you're in the mood for something different, like chickens with extraordinary abilities and you need a laugh. It's not serious and you don't have to think too much.  It's an enjoyable, easy read. I like to mix books like this up in between heavier and/or more emotional books. It gives your brain a good break. It'd be a great read-aloud for teachers, too.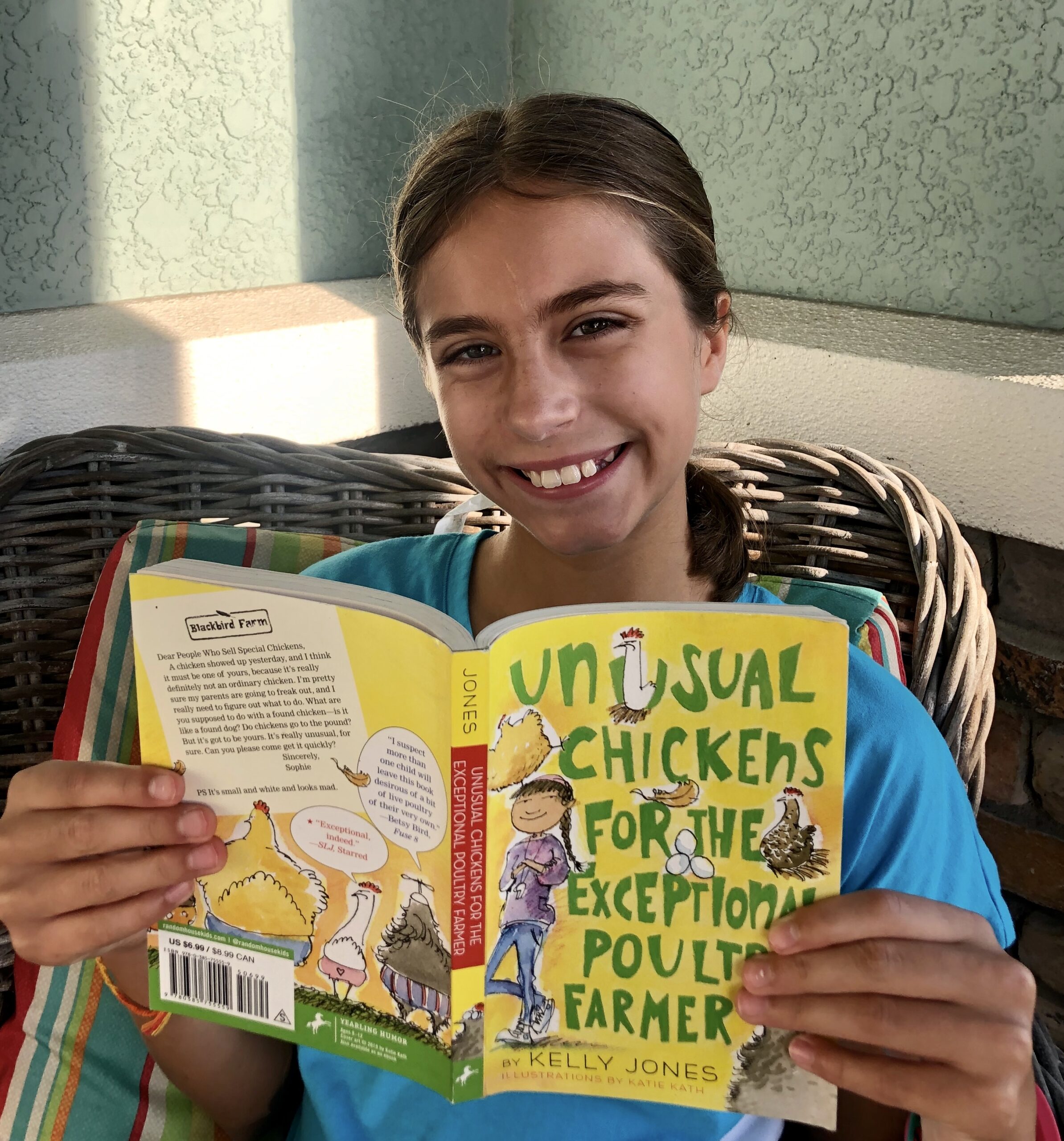 We hope you enjoyed this book review on The Unusual Chickens for the Exceptional Poultry Farmer! For more book reviews, head to Book Talk! For other silly stories, with fun characters, you might like to check out our book reviews on Pippi Longstocking or the Nothing To See Here Hotel.
**To make it easy for you, we provided a link for you to get the book and start reading! It's an affiliate link. But don't worry, it's at no extra cost for you. We may just get a little something if you purchase, it helps keep our blog going. Thank you and Happy Reading!!