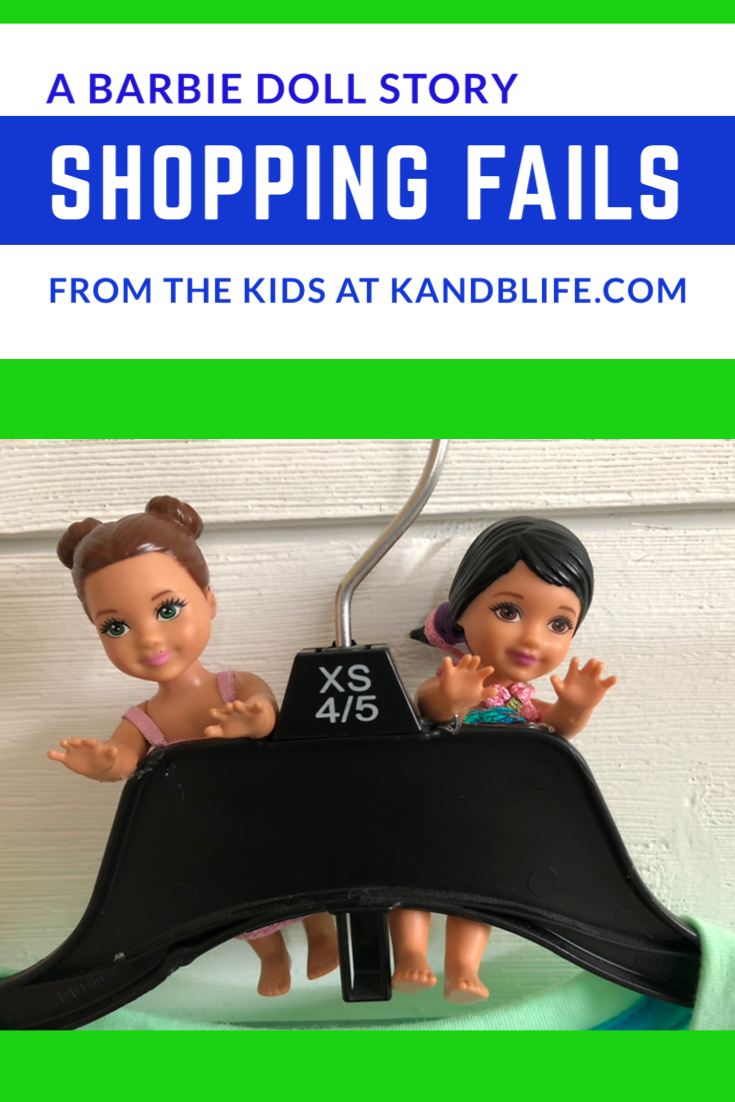 Dear diary,
Our family can get out of control sometimes, like when mom's taking us to school (see Trekking to School post). But when we all go shopping, it is REALLY insane. For starters, one of us seems to get lost every time.
Couple of stories
5 years ago, Brynn and I got lost playing in some clothes. We were walking under the racks, letting all the hanging clothes hit us in the face and the next thing we knew, we walked out and we saw nobody in our family.  We heard them yelling for us but we couldn't find them for quite a while.
Another time, me, Brynn, Maya, and Vivi got lost in the whole mall! That time, we had to go to a store worker for help. They ended up announcing our names over the loud speaker! Boy, was that embarrassing. Well, okay, it was sort of fun but mom was NOT happy.
Brynn and I don't get lost very often, anymore. However, I do feel bad for Maya and Vivi. They still get lost almost every time. I held their hands once, but somehow they let go, and I did not notice. I was looking at a skirt and either I let go or she let go, not sure, but they were gone 2 seconds later! Crazy how fast that happened. They came back crying and I don't blame them. It can be super scary. Mom says that to prevent this from happening again, we should all hold hands- I hold Maya's very tightly and Brynn holds Vivi's.
Emma and Ella are the only ones who haven't gotten lost. Of course, they can't because they're in the shopping cart the whole time so it is impossible for one of them to get out and lost. Sometimes, Mom lays down a quilt in the shopping cart, puts the babies in there, sets up an IPad and they are quiet and still. We'll see how long that lasts!
pictures of The craziness of shopping:
Here are some fun pictures of us out shopping! As you can see, we don't always obey the rules of the stores, especially when Skipper Roberts is with us.  Skipper is like a big sister because she's always around. She has an awesome family, so I don't know why she hangs out with us so much. Anyway, I love her and she came with us on this shopping trip. She is not a good influence, sometimes.
I'm sure it'll get better, eventually.  One thing I do know, shopping with my entire family is always exciting.
Bye Diary!  I have to go try on all my new clothes!
**For the next diary adventure, click on Trekking to School. You should see how our big family gets to school!
***We love our Skipper!  I don't think they make the one we have (she came with a pizza parlor set), she's kind of old but we have this one, too! Her name is Zoe. Whatever one you pick for your adventures will be perfect!