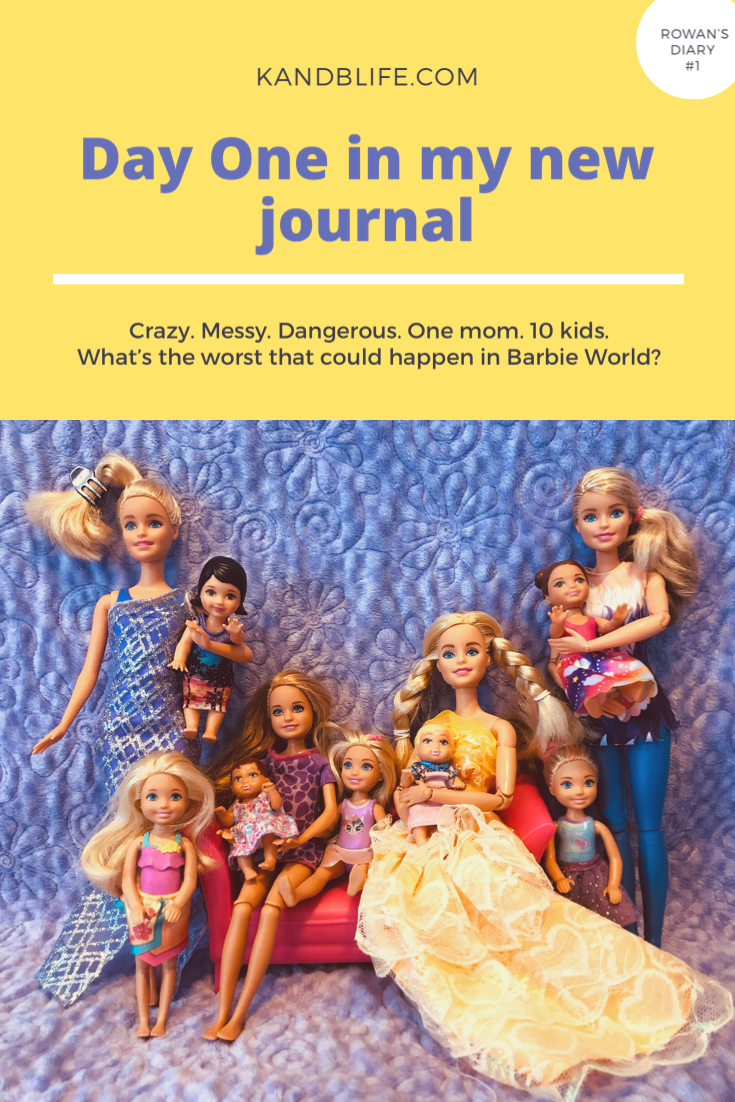 Rowan's Diary #1, A Barbie Doll Story
Dear diary,
Hi! My name is Rowan Macadula (Mack-uh-doo-la). I live with my 9 sisters and my mom in Barbie World.  It's a great place to live! I'm so glad I got this journal to write in because I have a lot to say and with a family as big as mine, I sometimes don't get a chance to say anything.  
My Twin
I do have my best friend and twin sister to talk to, though. That person is Brynn. I love her so much (shhhh…she is my favorite out of the whole family). I have lots of pictures of us but this is one of my favorites. Brynn is on the right and I'm on the left, in the pink dress.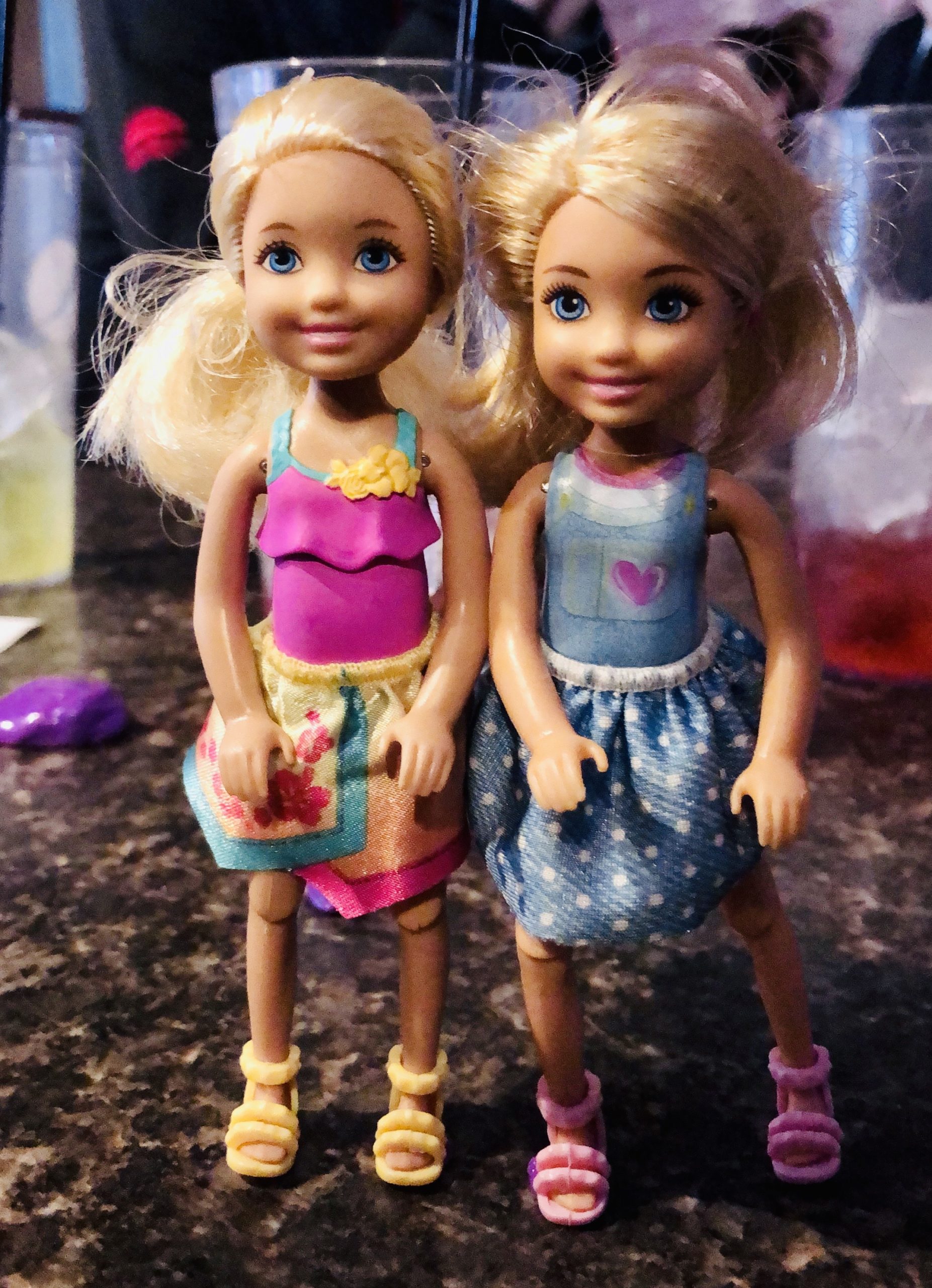 We are as close as two twins can be. Yes, we can feel each other's emotions and yes, we can read each other's minds. Everybody always asks that, so I thought I'd let you know right off the bat.  In this big family, we fight, we yell, we hug, we forgive, we love, we cry, we laugh and we help each other out a lot.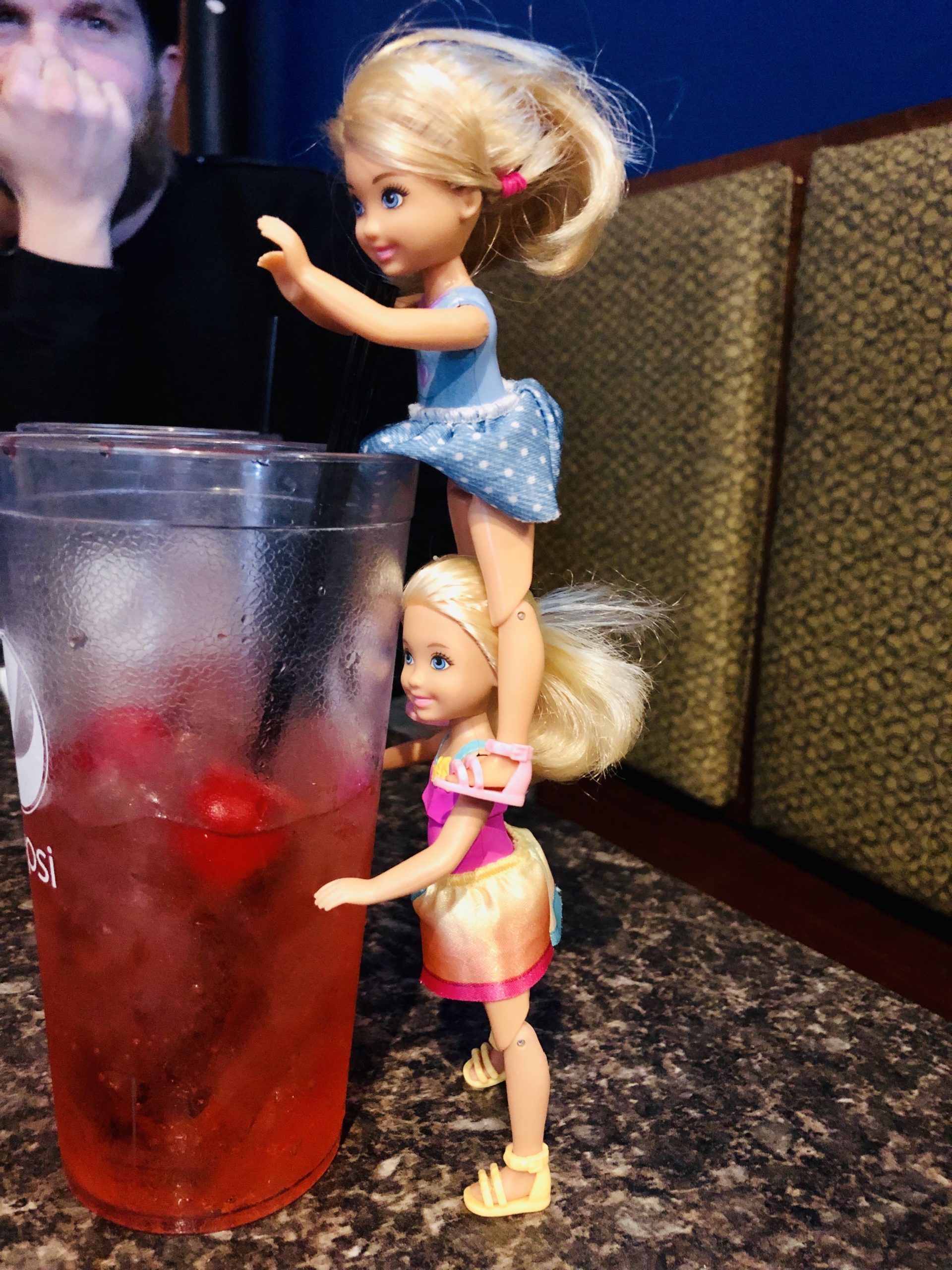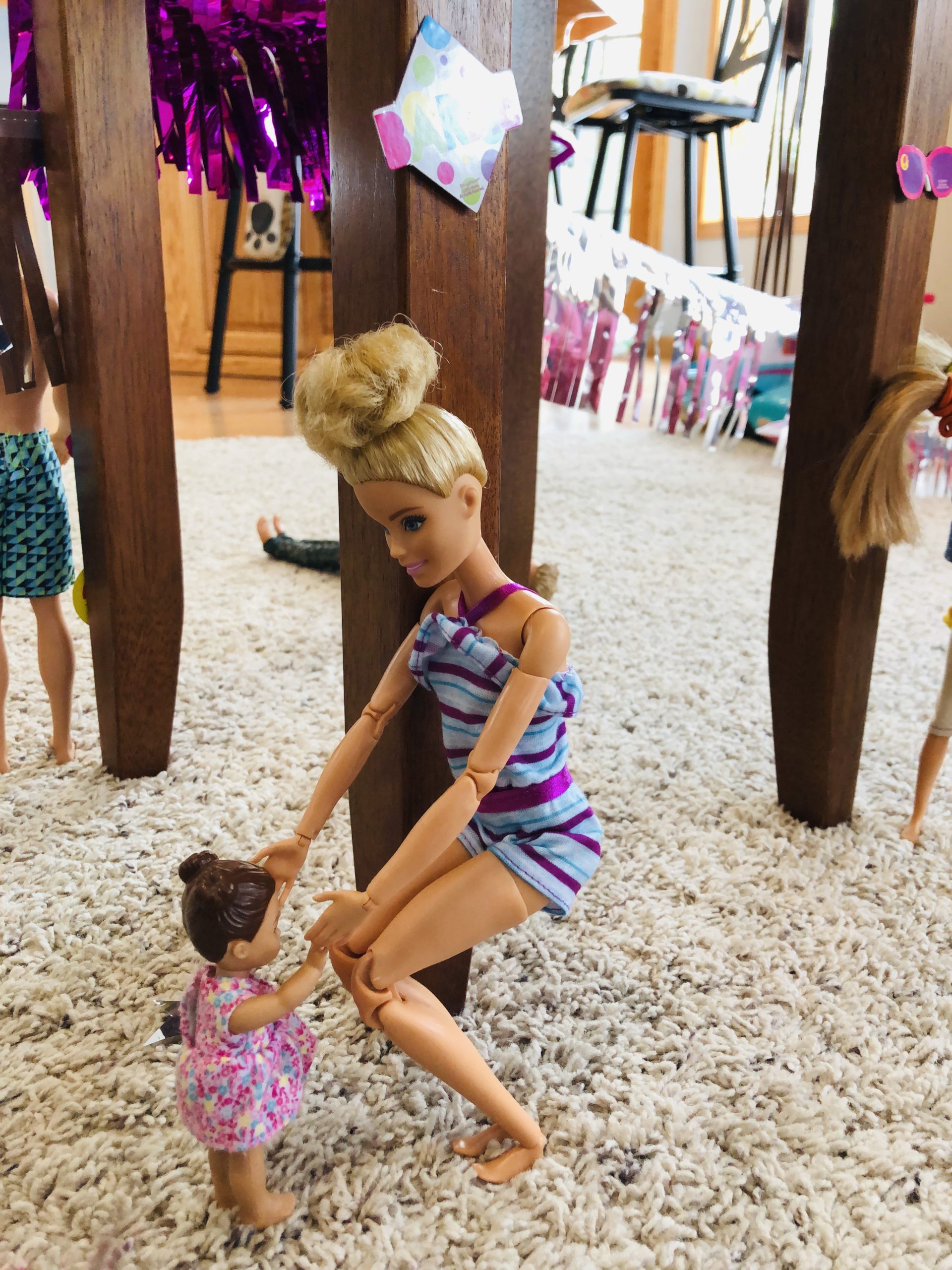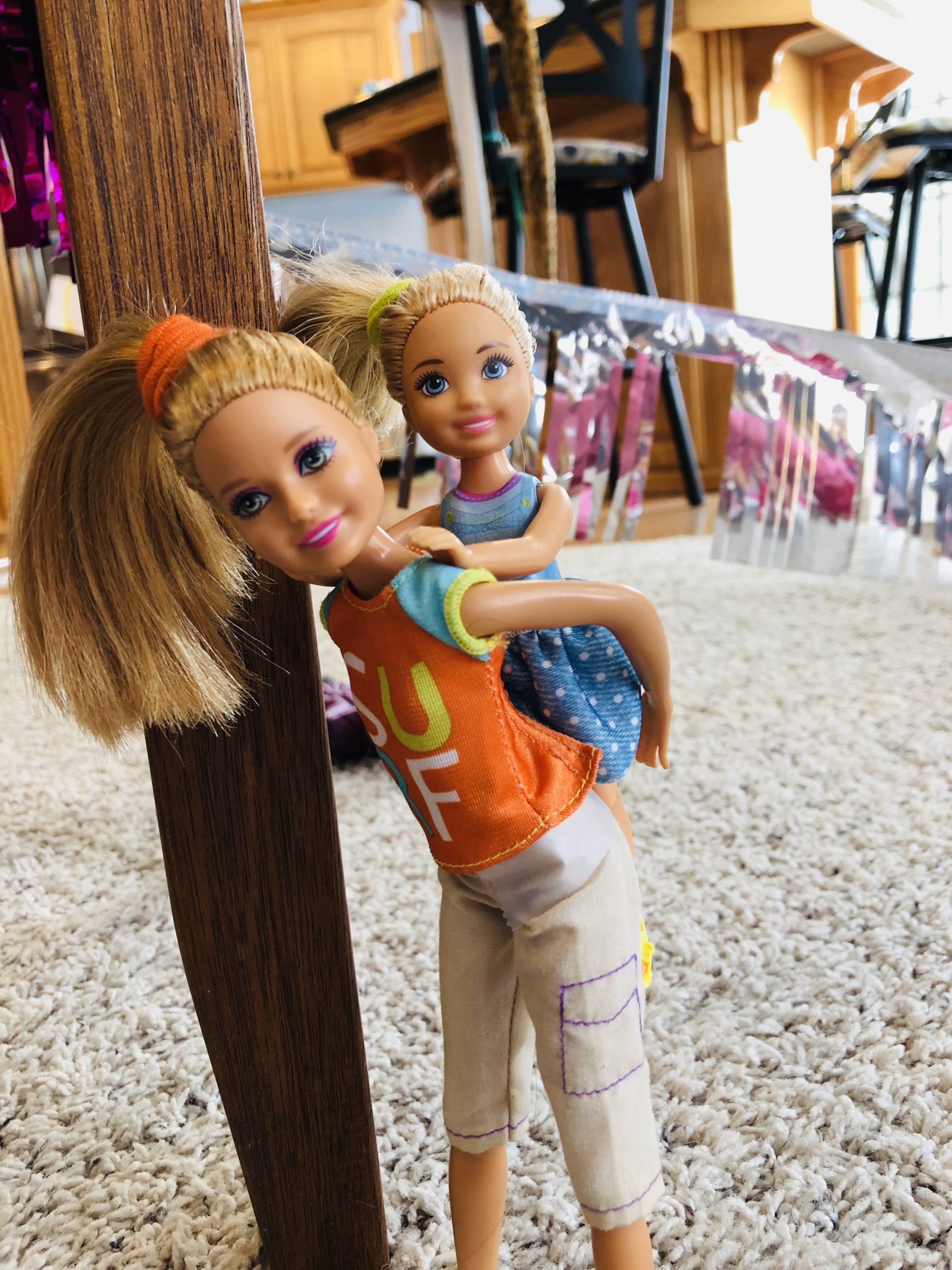 Brynn may be favorite, but I love them all. 
My family!
So, here's the breakdown on my family. Jayla is my oldest sister and she's in college.  Lea is my second oldest, she's 18.  Charlotte, the new teenager, is so busy-I hardly ever see her anymore. Let's see, then there's Rachel, who is one year older than me and Brynn. Maya and Vivian are also twins, they are 4 years old and last, but not least, are Ella and Emma, also twins- how crazy is that?! They are 2 months old. 
Here's a chart Brynn and I made to help you keep track of my family and our ages:
Kaley aka Mom-41                                                                                                                    
Jayla- 21
Lea- 18
Charlotte- 13
Rachel- 11
Rowan (ME!) and Brynn- 10
Maya and Vivian (or Vivi for short)- 4
Emma and Ella- 2 months old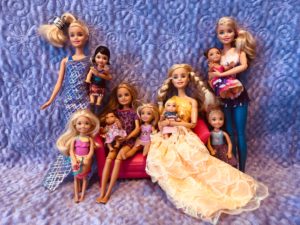 Well, that's my family. That's my BIG, CRAZY family and I love it! I hope you enjoy reading about our awesome adventures and troublemaking, too.
Bye diary!
**For the next Barbie Doll Story, Rowan's Diary, click here- Shopping Fails.  It's all about how crazy shopping can be with a family of 11.  Can you imagine?  Enjoy! 
**Also, if you like Brynn and Rowan, they're Chelsea dolls and we have a direct link if you want to get them and start your own journey.  It's an affiliate link but don't worry, it's at no extra cost to you.  When you use it, it just gives us a little something to help keep the stories going.  Click Below!