Book Review on Are You Ready to Hatch an Unusual chicken?
Kinley Approved!
This sequel by Kelly Jones is just AS good as the first one, Unusual Chickens for the Exceptional Poultry Farmer, and is definitely worth reading! I also recommend reading the 1st one first so you know what's going on in this book. You can check out our BOOK REVIEW on the Unusual Chickens for the Exceptional Poultry Farmer here: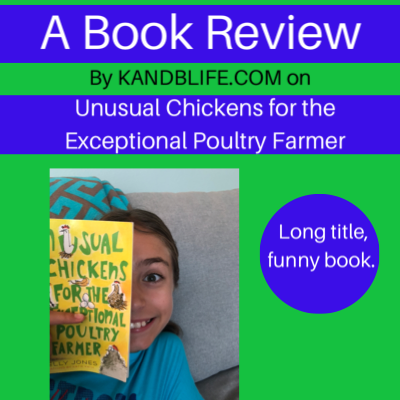 Are you ready?
The book is about Sophie, who is AN UNUSUAL CHICKEN FARMER AND SHE IS GOING TO HATCH HER OWN UNUSUAL CHICKENS! She has a lot to learn on Blackbird Farm but her friends are key to helping her with these special chickens.
It's not only about the chickens because Sophie is also a middle-schooler with middle school problems. She's learning about responsibility, managing the chicken farm and homework, going to a new school, fitting in at the new school, and all that stuff that comes with being a 12-year-old. I'm 12, so I liked that it was relatable to me.
My FAVORITE Chicken!
My favorite unusual chicken is Roadrunner. Roadrunner can run as fast as lightning. Literally. No joke, Roadrunner can run as fast as lightning. Seriously, people, I AM NOT exaggerating! In the observations made by Sophie, she describes Roadrunner like this, "Roadrunner runs so fast she just looks like a black blur. But she eats and drinks and flaps her wings and poops and lays eggs the same speed as the other chickens."
This hilarious chicken also won a Chicken Award for DEFENDING BLACKBIRD FARM AGAINST A SQUIRREL WHO WANTED TO EAT SOME CHICKEN FOOD. So funny. The whole book is like this, silly and funny. You will read it quite quickly.
Still cool…
I love how the author Kelly Jones still used the same style for the chapters in this book as she did in the first one. Each chapter is in a text, email, or letter format to or from Sophie with other people, like Hortensia Brown. Hortensia is the person who sends Sophie the special eggs and chickens.
It's really cool to read!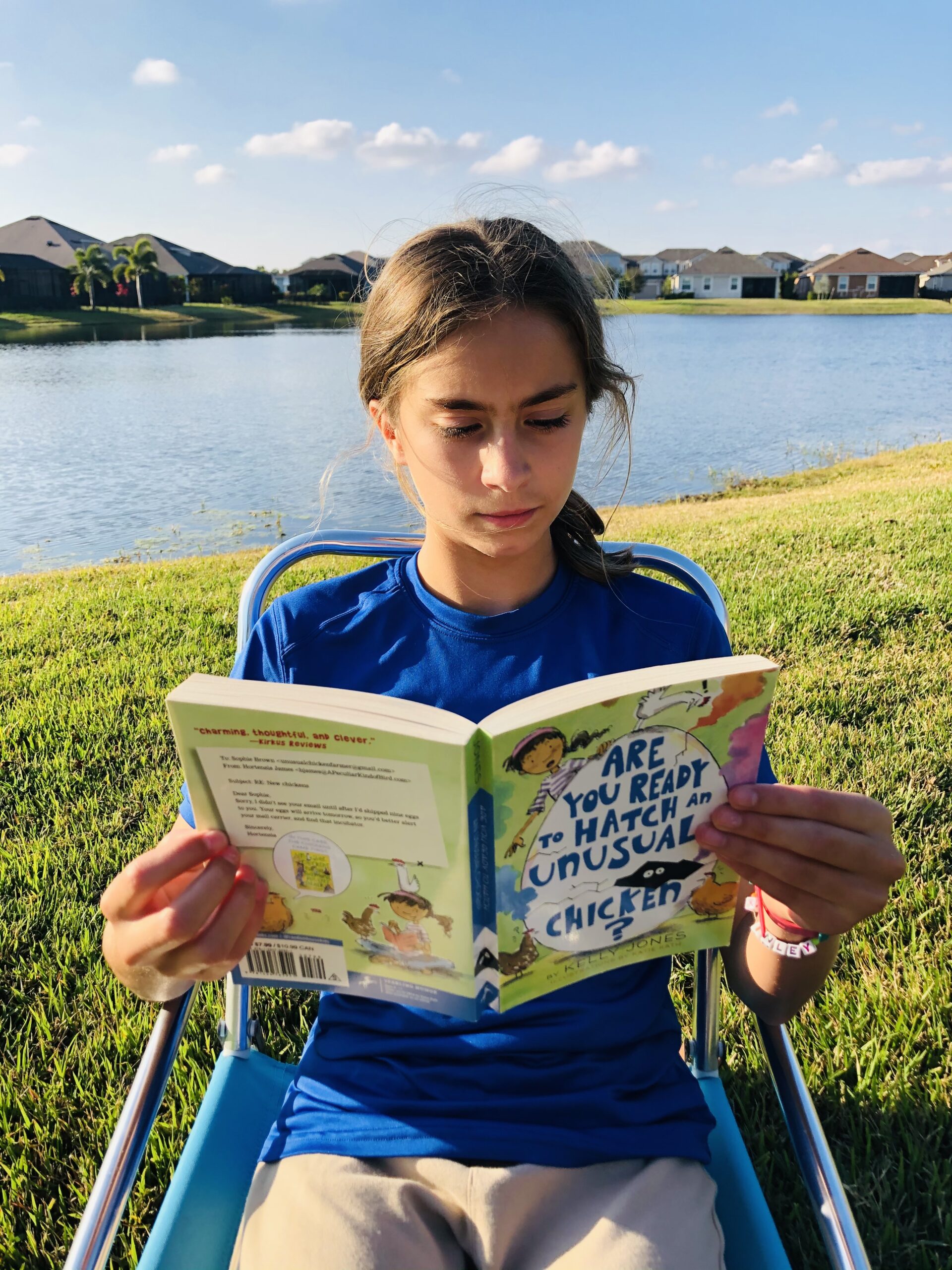 So informational!
In this book, you will learn how to hatch some unusual chickens in great detail. It goes over:
what you need to hatch an unusual chicken
what you should expect when you hatch an unusual chicken
how to build an unusual chicken cage
what to do when an unusual chicken doesn't hatch
what to do if you do not know how to hatch an unusual chicken
the different types of unusual chickens
what to feed your unusual chickens
what to do when your unusual chicken cage burns down
how to name your unusual chicken
what they look like and what their personalities are
So much information and it's not boring, like if it was in a textbook. It's very exciting, interesting and super funny!
Will you like it?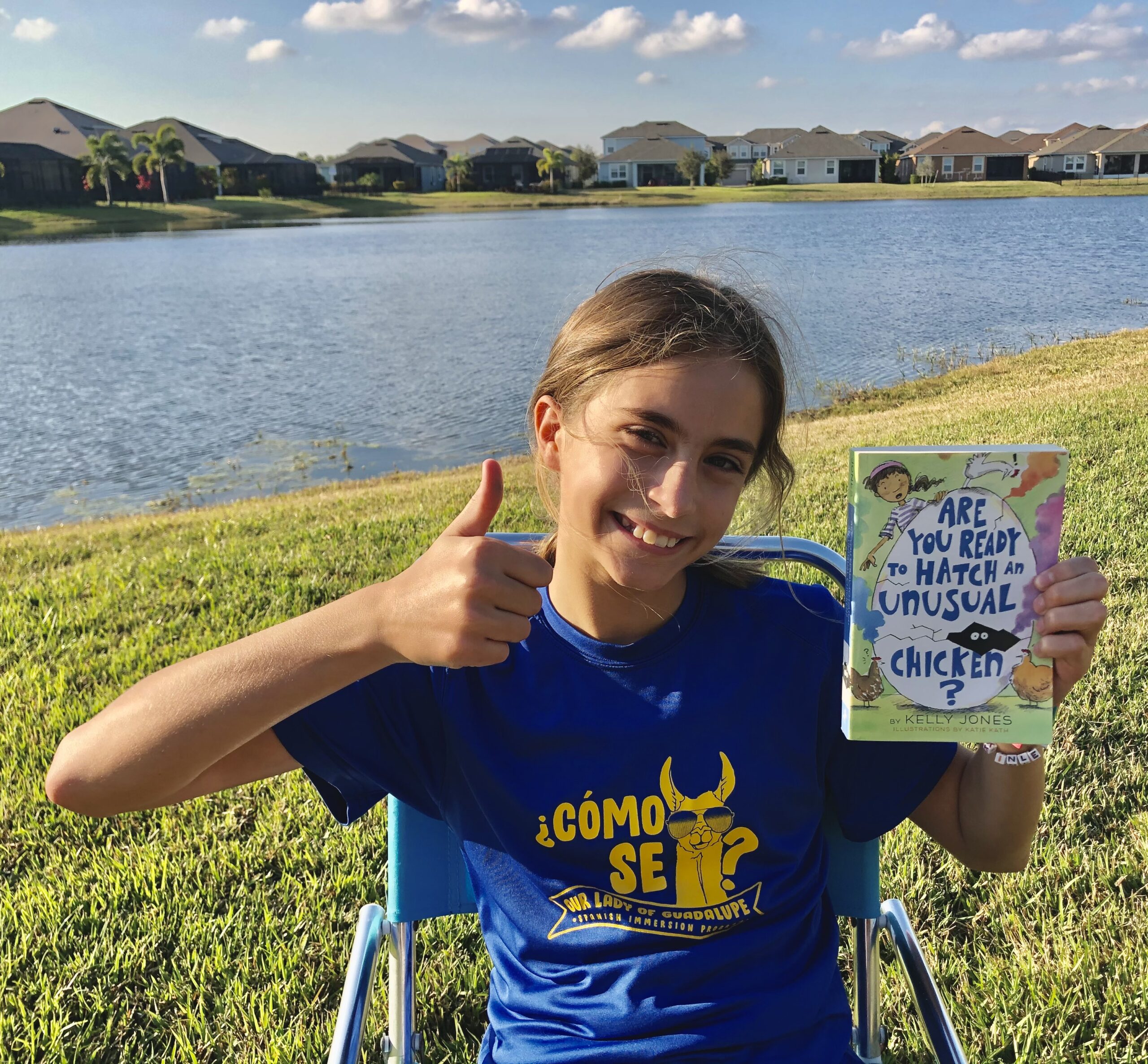 YES! I recommend this book to anyone who is interested in chickens, and unusual chickens for sure. If you like laughing, you'll like this book. If you like the first book, Unusual Chickens for the Exceptional Poultry Farmer, then you'll like this one, too. And I'd say it's good for upper elementary, 3rd grade, and up.
It's not a hard read but the vocabulary is pretty scientific. To give you an idea, here are some words: preliminary observations, apprenticeship, colleagues, and the incubating process. If you're comfortable with those types of words, you'll be okay. If you are not, I still recommend you read these books because they only use those words a few times in the book, I still think you'll be fine.
thank you so much for reading our Book Review on Are You Ready to Hatch an Unusual Chicken!  Please let me know if you've read it and what you think in the comments below!  And as always, if you have a book suggestion, please share with myself and others!
happy reading!

**To make it easy for you, we have the links below for each of the books in this series!  They're affiliate links but don't worry, it's at no extra cost to you. It just may or may not give us a little something extra to help us keep the blog going. Happy Reading and thank you for your support.