A Christmas Story called Santa's workshop
Once upon a time, there was a nice elf and a bad elf. The bad-elf always made the Jack in the Boxes and when a kid would open it, a huge mean scary monster would pop out instead of "Jack".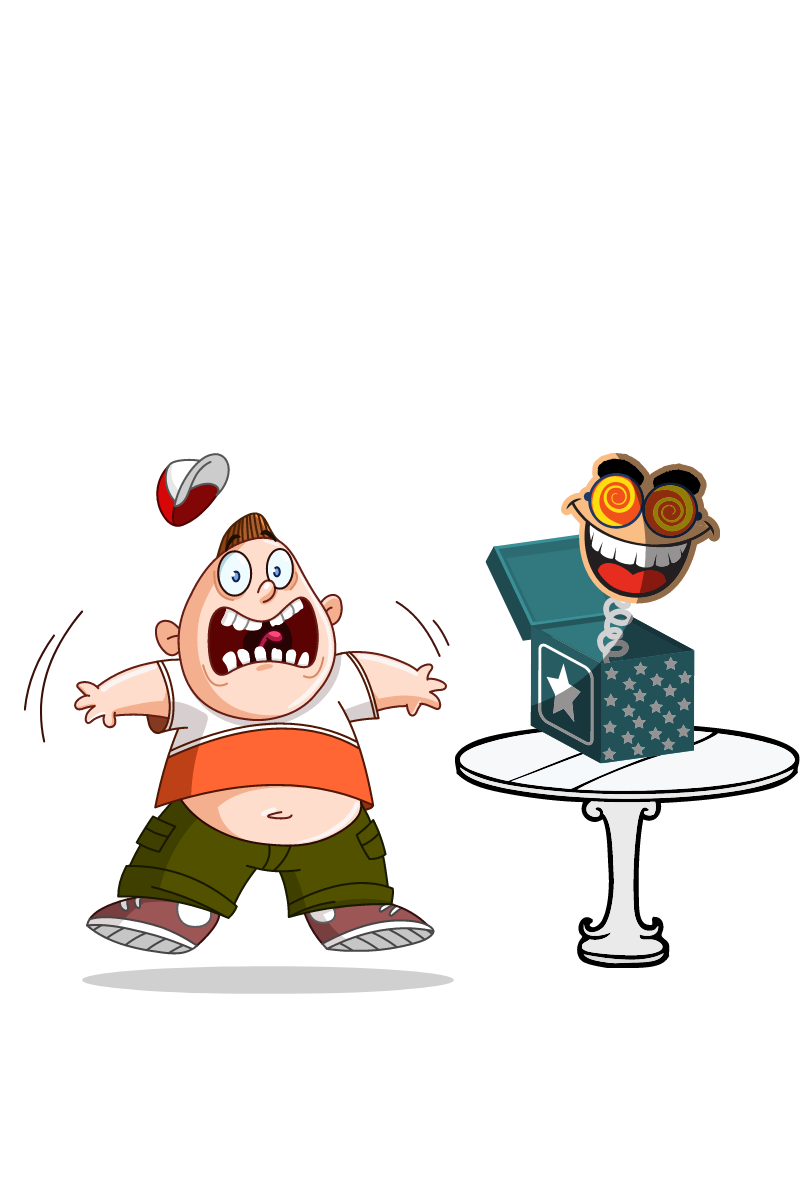 The nice elf would sometimes tell Santa what the mean elf did, then the mean elf would be in trouble. Whether the nice elf told on him or not, the nice elf and the mean elf hated each other.
The good elf's name was Katy.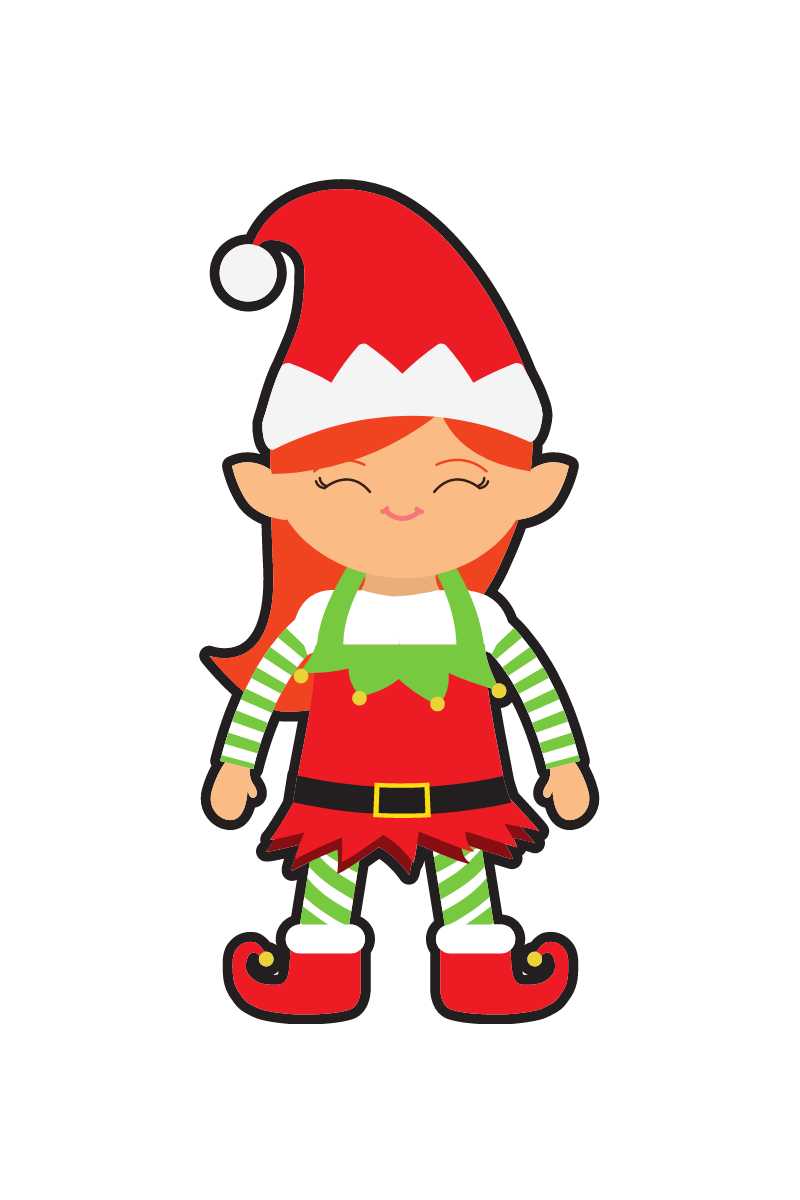 The mean elf's name was Bimj (pronounced bim-jay).  Bimj also stood for "Bad Is My Jam".
Soon, it was going to be Christmas and the elves were really behind.  They only made 10,000 toys because Bimj kept ruining them. He thought it was funny but everyone else did not.
Katy had to keep throwing out the scary Jack in the Boxes. They were getting worried.
Finally, the big day is here!
Today is Christmas Day and Santa Claus is getting ready! All the elves are packing up the presents. Each bag is labeled with a different country so Santa can stay organized.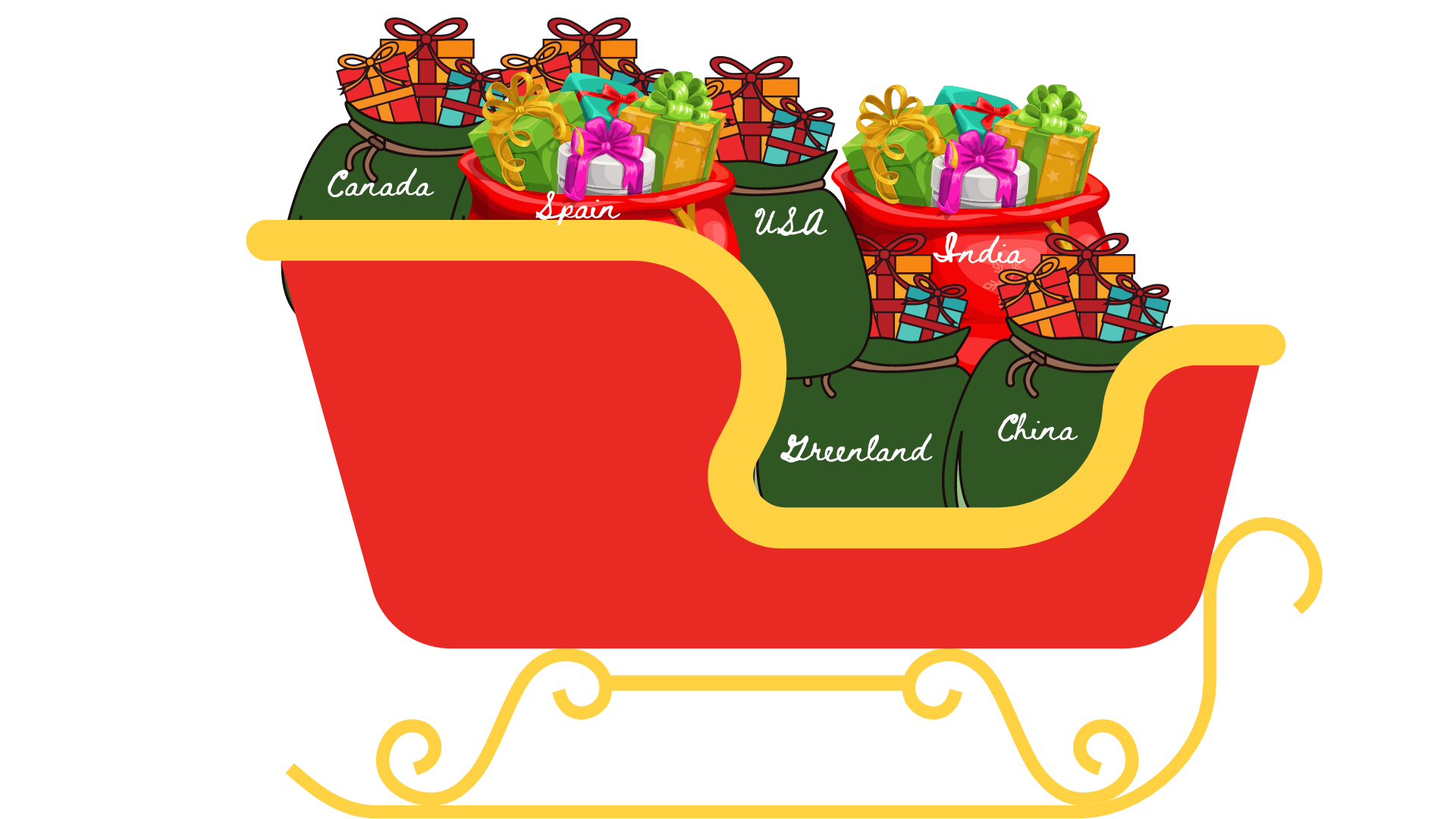 Once the presents are packed, we see if Santa is ready… and he is! All the Elves celebrate another year and wave goodbye to Santa. Then they go to bed, knowing they did all they could and did their best.
Everyone but Bimj, that is. He couldn't sleep. When they were short on presents, because of him, everyone had to work extra hard to make up for his bad behavior. They barely made it in time. Bimj started to feel guilty. Well, he thought, nothing I can do about it now, though. But he still couldn't sleep.
Meanwhile, Santa sang, "Dashing through the snow, in a one-horse open sleigh. O'er the field we go, laughing all the way, HA, HA, HA!…" as he flew all over the world delivering presents.
Finally, at 4:00 in the morning, Santa was done. D-O-N-E, done. He was so tired. He thought to himself, "I am so tired, I just can't move another inch." And then he crashed on the couch.
As he was falling asleep, he saw a bag that said, "Mexico" on it. WAIT! He forgot about Mexico! "I am sooooo tired, I don't think I can do it."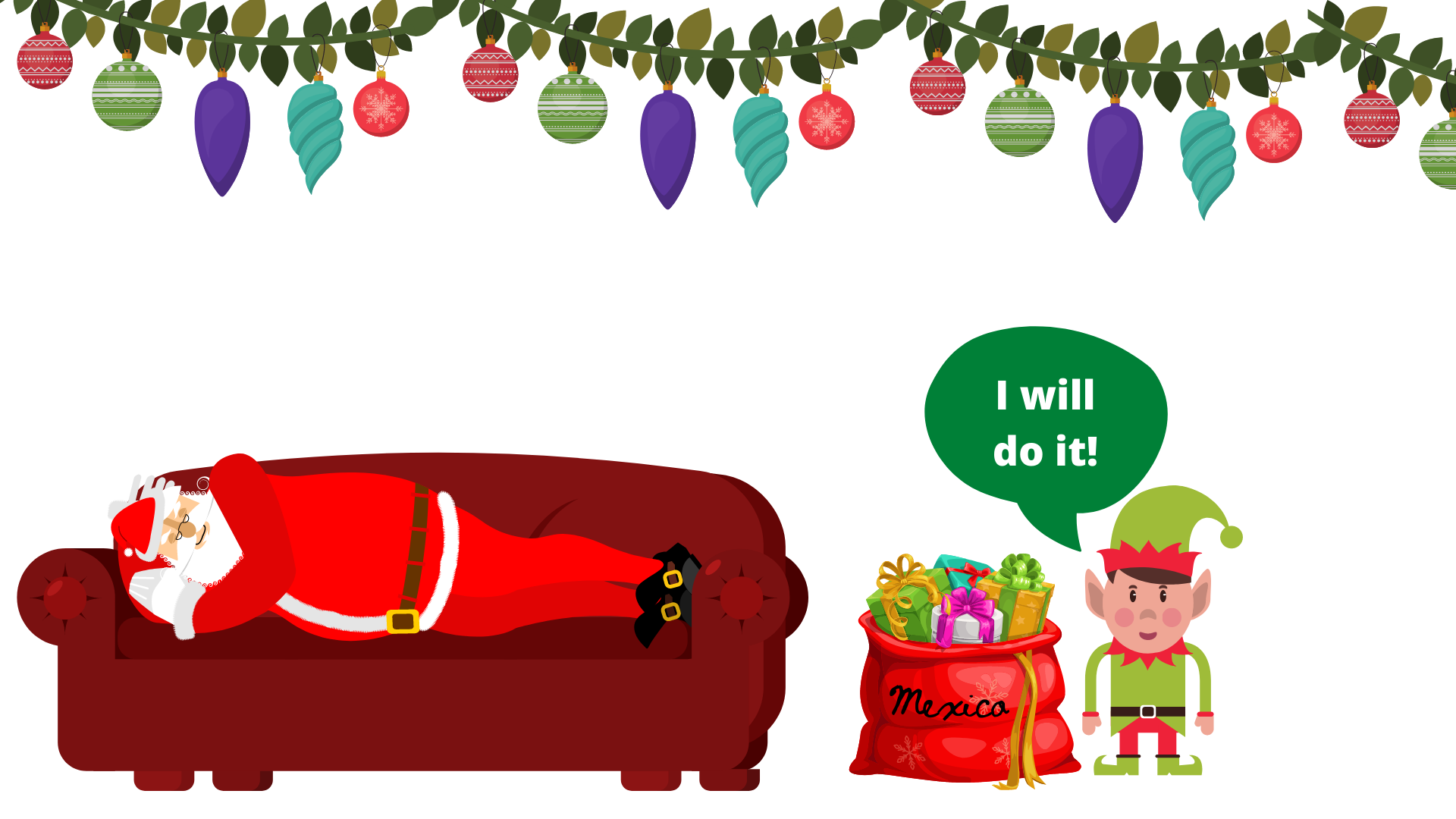 "That's okay," said a little voice, "I will do it".
it was bimj!
Santa was relieved, he could barely keep his eyes open. "Okay, the presents to Mexico are right over there, the reindeer know the way."
Bimj loaded up the sleigh and started to take off but the Christmas Magic to get the sleigh moving, only works for Santa. The sleigh and reindeer did not move at all for Bimj. Santa has to do it himself.
Santa could not disappoint the children in Mexico, so he got up and zoomed off to deliver the presents. When Santa got back, all the elves were still sleeping and so Santa also slept. He slept the whole next day, too!
The next night, before they all started back to working on toys for NEXT YEAR, there was a huge celebration for everyone's hard work.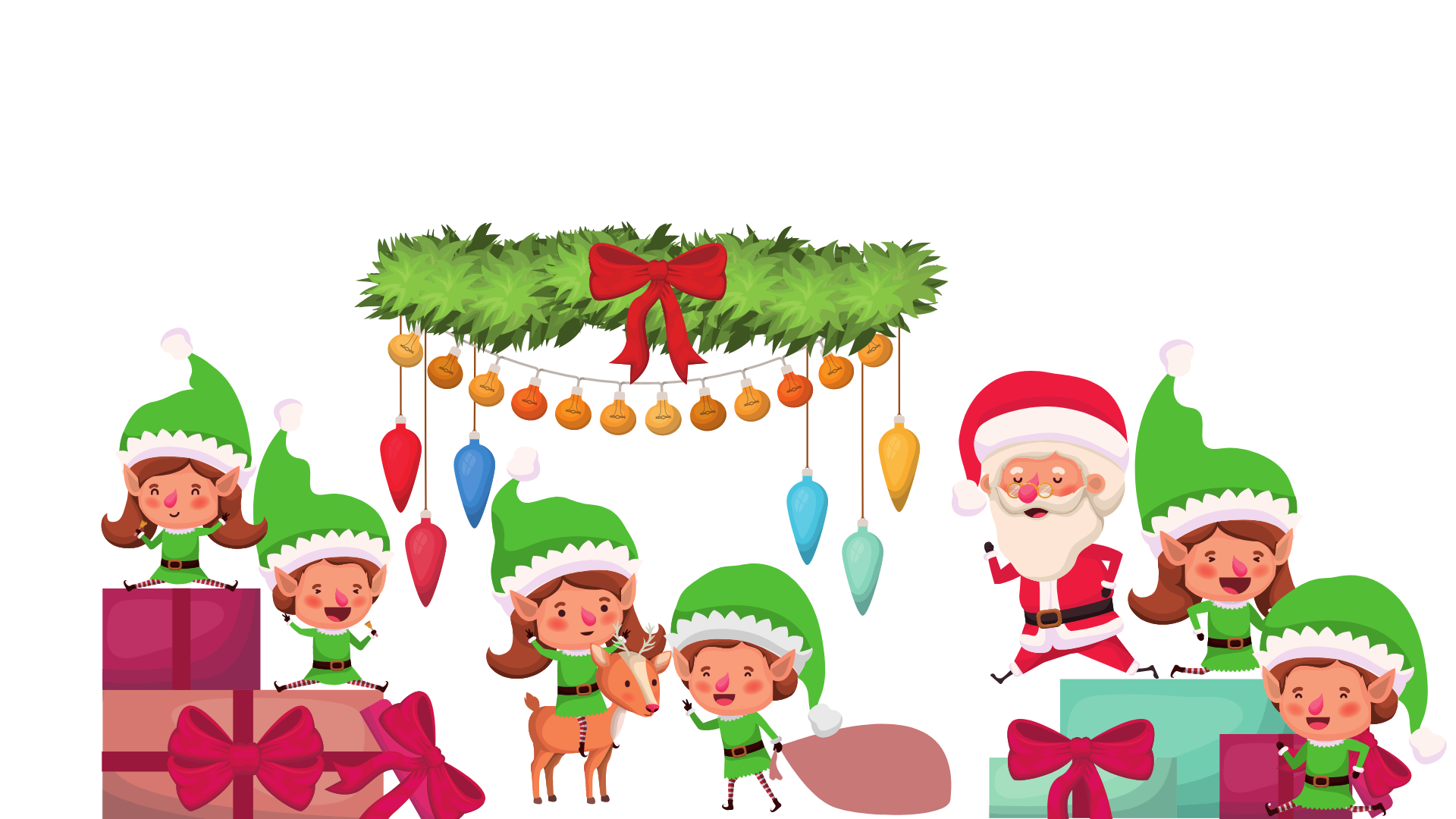 Santa thanked Bimj, IN FRONT OF EVERYONE, for trying to deliver presents to the children of Mexico. The elves could not believe it! Bimj, the elf who ruined so many toys, was kind enough to help Santa?
The elves thanked Bimj too and he apologized to everyone for making it so hard on them this past year. He promised he would never mess things up on purpose again. They forgive him, but you know what else?
He still got punished. Santa made him clean up after the party, by himself. Bimj knew he deserved it and cleaned up knowing that he is a better person, better friend, and better elf now.
the end
Now, what about you? Are you a Katy or a little like Bimj? Let us know in the comments!
Be sure to grab your FREE Christmas Coloring Pages!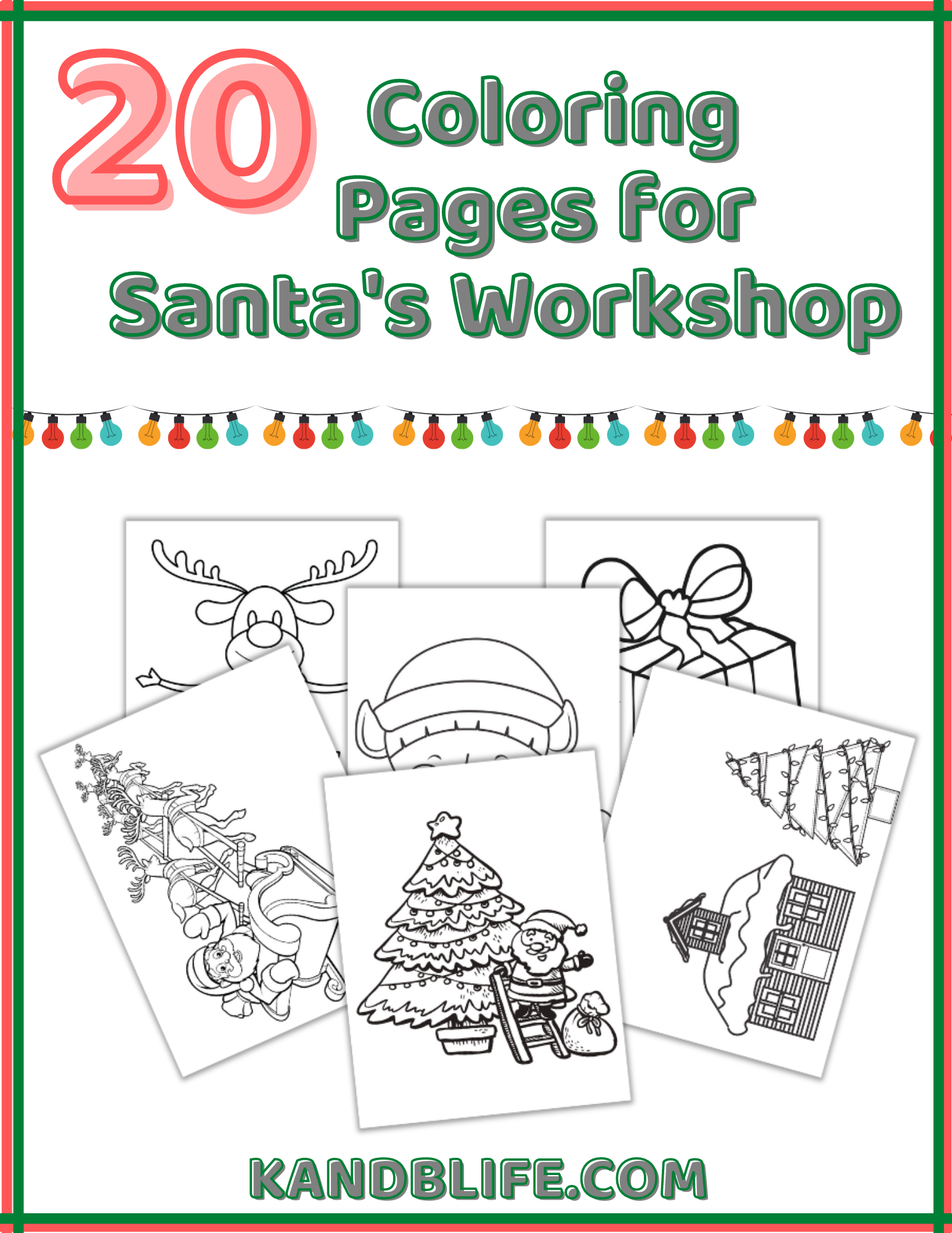 Don't just color! here are some other IDEAS:
-Color your favorites and then make a story out of them.
-Print on cardstock for durability in decorating.
-Color, cut the shapes out, glue them onto popsicle sticks and perform a show! Cardstock again is best so they don't flop over.
-Sing a favorite Christmas song and use them as props.
Let us know how else you're using them!
For more winter stories, read Rainbow in Winter. Happy Reading!