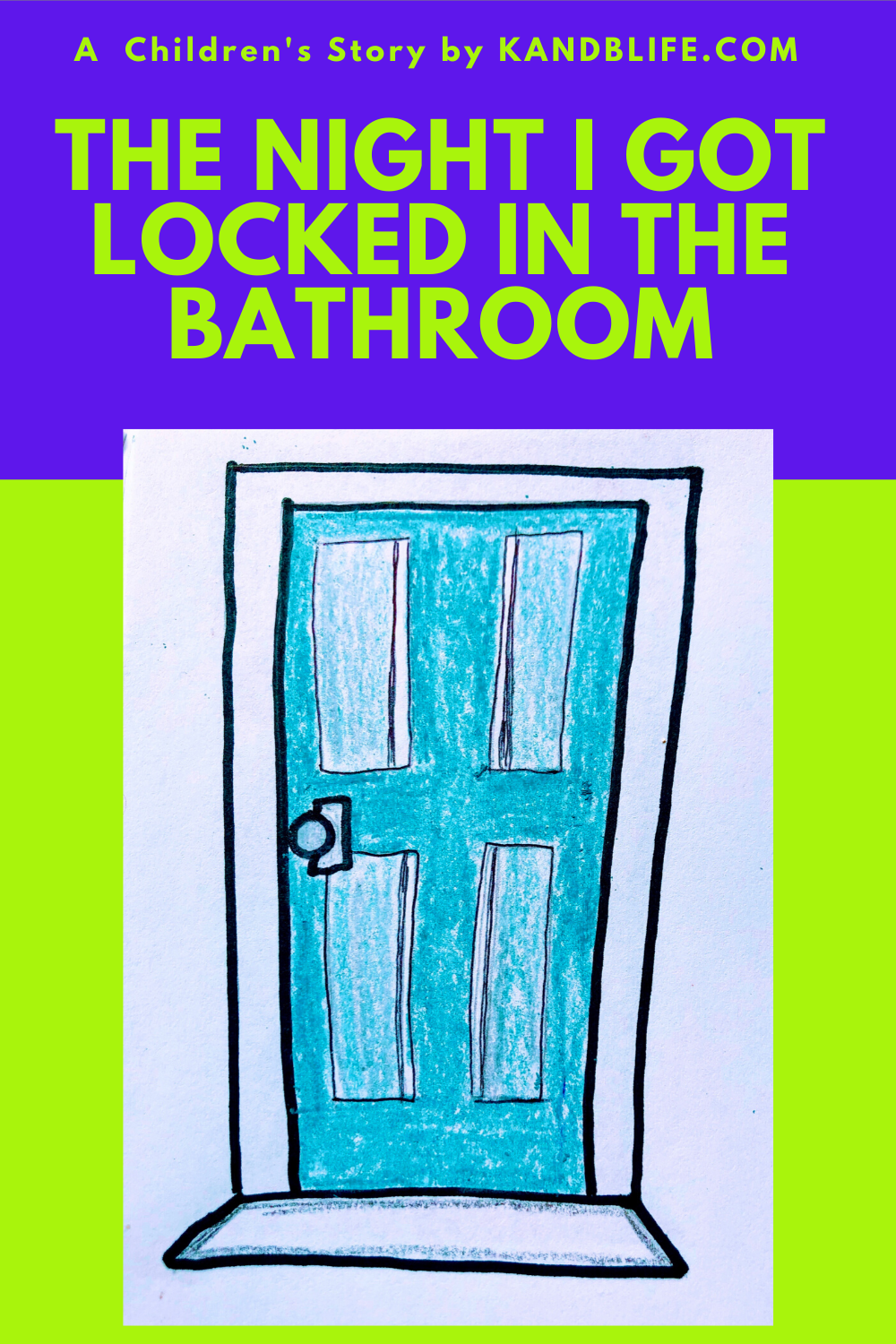 a children's story- The night I got locked in the bathroom
It was an ordinary night out to dinner with my dad, mom and little sister, Brecken.  We ordered food, I had a kiddie cocktail and then had to go the bathroom, of course.  Everything was fine until after I washed my hands and tried to leave.
The door was stuck.  Like really, really, stuck.  I pushed, I pulled, I pounded but nothing.  I even locked and unlocked it a few times but the darn thing wouldn't budge.
How am going to get out of here?
I first banged on the door and yelled as loud as I could but the music was blaring so nobody could hear me.
I WOULD use my bobby pin (that I always keep in my hair in case I need to pick a lock), but I was on the inside, I wasn't trying to get INTO a locked room. UGH.
I sat on the toilet and thought about it. I've been reading detective novels so I knew to take a look around at my surroundings. I need to send a message out to tell someone the door is stuck.  I have no phone, no pen/pencil, and NO paper. What can I use?
I got it! I do have paper…paper towel!  I'm so happy they have not gone green and gotten electric hand dryers yet! I wet my finger and wrote, "Help!"  on the paper towel.  I then slid it under the door for someone to find.  I waited. Nothing. I bet it dried too soon for someone to read.
Next, I thought about crawling through the air vent but that seemed too dangerous, (not knowing where it was going) and I don't think I could have fit, anyway.
Maybe I could turn the water on and flood the bathroom.  If water was gushing from under the door, surely someone would come to check, right?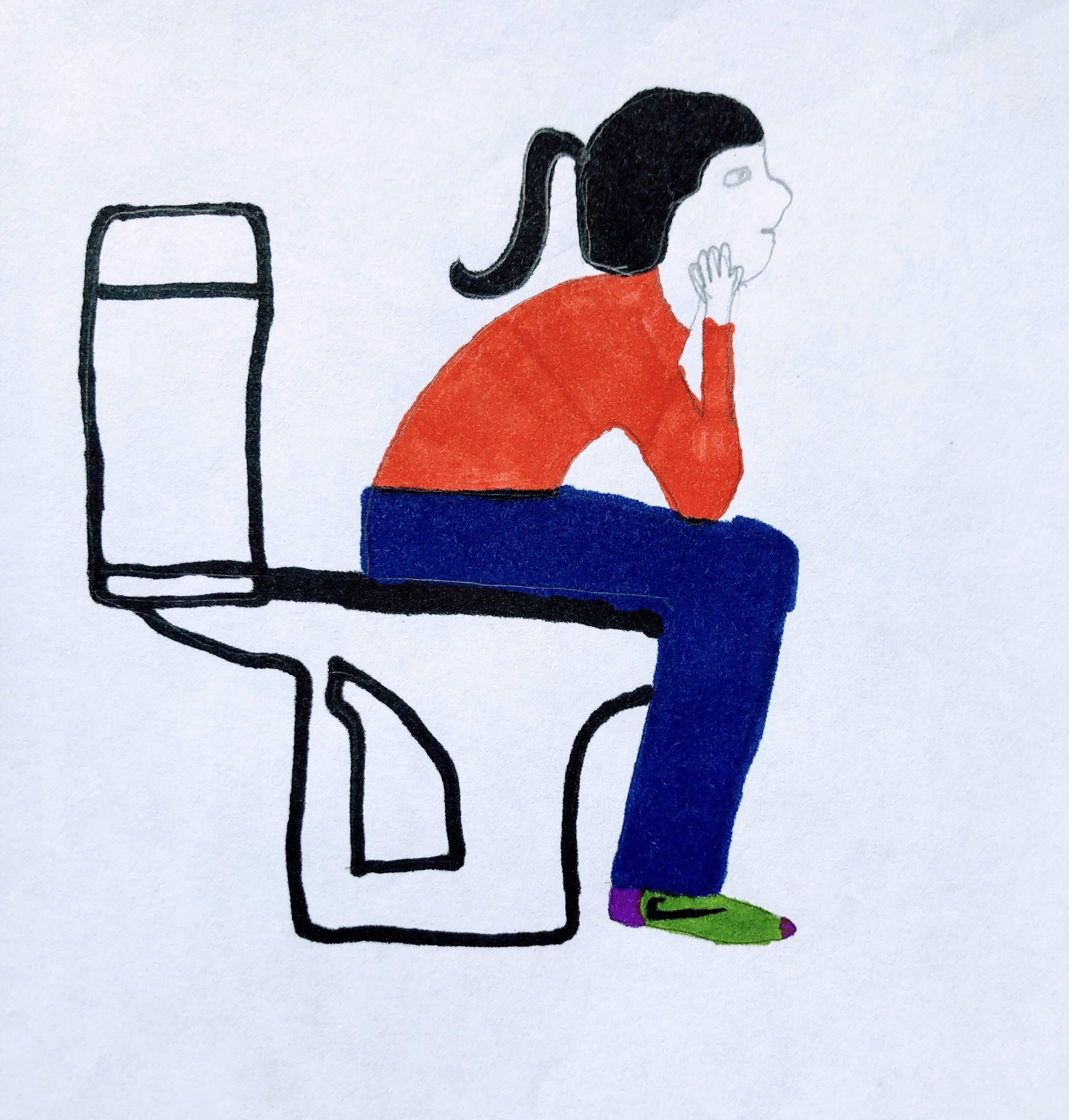 Why isn't anyone coming?!  
It has been a least an hour or so.  Shouldn't they have called the Fire Department by now?  I bet my mom is crying.
Just as my panic started and I'd accept my fate of dying in this bathroom, the door burst open.
"Sorry, little girl."  a burly, strong man said.  "I didn't know anyone was in here, the door was unlocked and I just pushed it open."  I rushed right past him and into the arms of my parents.
"Are the police and fire departments here?" "Is the place closed?"  "Did Brecken eat my fries?"
"Honey," my dad said.  "You've only been gone 5 minutes.  Our food hasn't even come yet."
"Oh, good." Well…Perhaps I overreacted.
The End
**This children's story is loosely based on actual events, I did have trouble opening a door once at a restaurant.  From that experience, came this tale.  Anyone else panic a little when a door is stuck?  Tell me I'm not the only one…
For another children's story, you will like reading My Underwear Has Superpowers, it's funny! Click Here or on the picture. Happy Reading!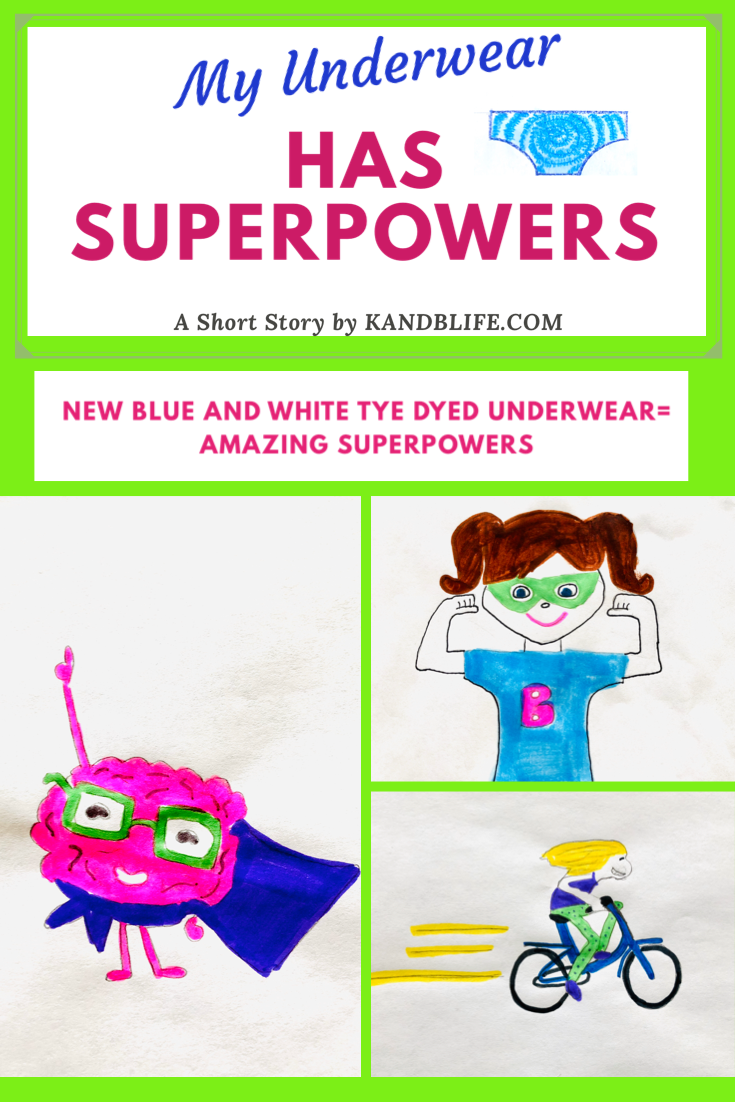 **For books that we love on critical thinking and creativity, check out Rosie Revere Engineer, Shhh! We have a Plan and The Most Magnificent Thing. These are affiliates but don't worry it's at no cost to you!  It may or may not give us a little something to help keep our blog going- thanks for your support and keep on Reading!!