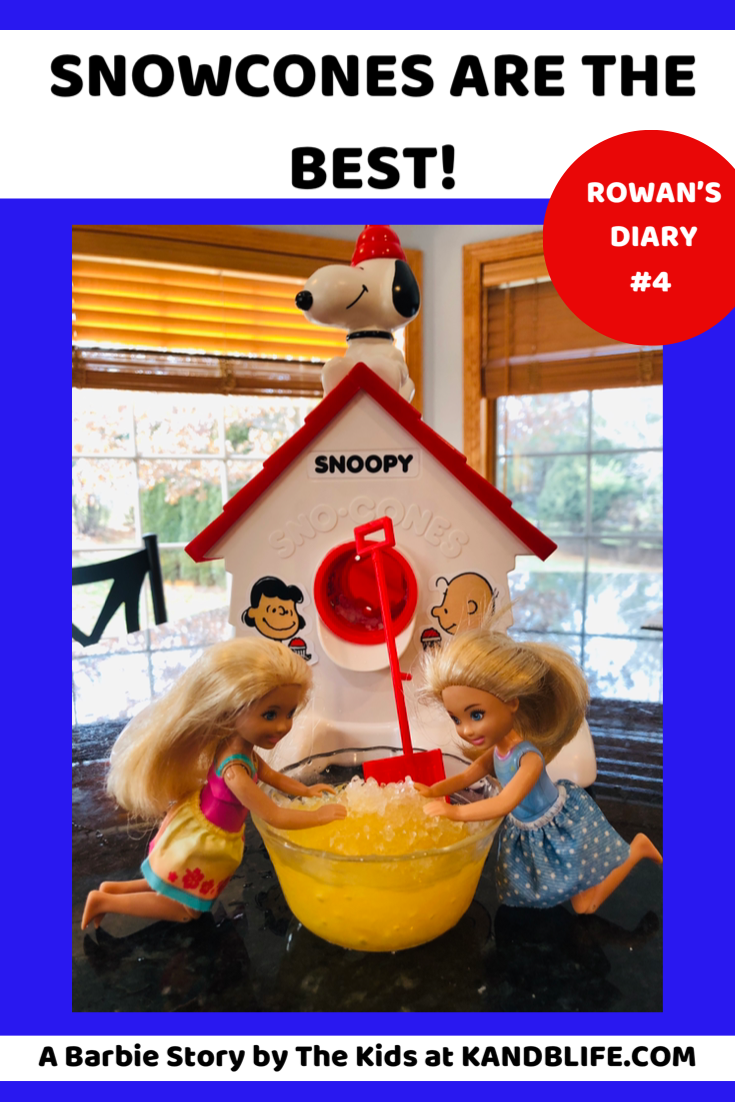 A Barbie Story from Rowan's Dairy – #4
Dear diary,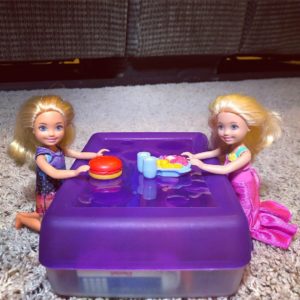 It's snowing right now- don't you love it when it snows?  Brynn and I love to grab a cup, fill it with snow and pour some juice on it- it tastes like a snow cone!  Yummy!  Every now and then, mom lets us put pop in there, but we don't keep pop in the house so it doesn't happen very often.  Why don't we have pop in the house? Good question. Mom says, "If it's in the house, we'll drink it" and "It's not very healthy".  So, we'll stick to orange juice.  It's super good, anyways.
Snoopy snow cone machine Time
Brynn and I love snow cones so much that last year, mom bought us a Snoopy Snow Cone Machine! Now, we can have snow cones anytime we want!  Even on the hottest days in summer!  It can be a little hard to turn if you use the big ice cubes so we always use crushed ice.  It's a lot easier to crank.
Although we love it, snow from the outside is the best. I'm not sure why, but for some reason, it tastes cleaner and super fresh. Oh, don't forget to make sure your snow is white, not yellow or brown :(.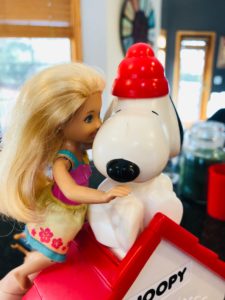 What do you think? Let me know!
Later, off to eat some snow!
Hope you enjoyed this Barbie Story! For the next one in this series, read School Play Disaster. HA! That one is so funny because I'm sure it reminds some people of their own families and the chaos that comes with a school play.
We love our Chelsea Dolls, and they make great gifts. To make it easy for you, we've put a couple of links for you to click on and be done! They're affiliates but don't worry, it's at no extra cost to you!