*This story contains affiliate links
Dear diary,
How can someone say it's not their fault when they are the one that is stuck in the tree?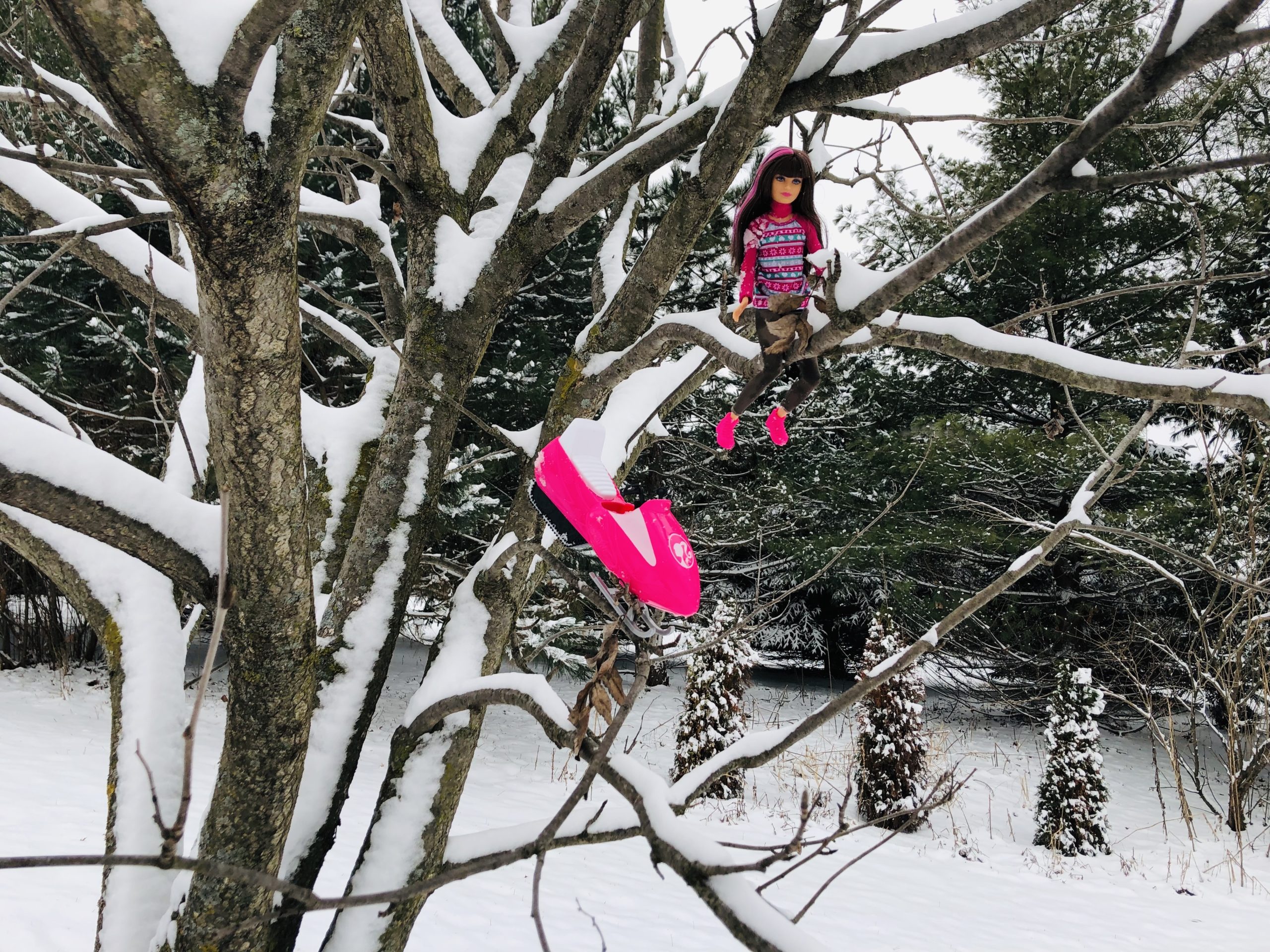 Look, here's how it all started. The Roberts Family are our best friends.  They live on the same street and our parents have been best friends since college.  They all went to UCLA together. Anyway, we do lots of things with them- Camping, vacations, hanging out, movies, holidays, and everything.  So, on this particular day, they asked us to go snowmobiling.
Of course, we all said, "YES!"  Who doesn't love to snowmobile?  Ok, well, I'm actually not a big fan but I love to go and hang out with the puppies, sled and build snowmen.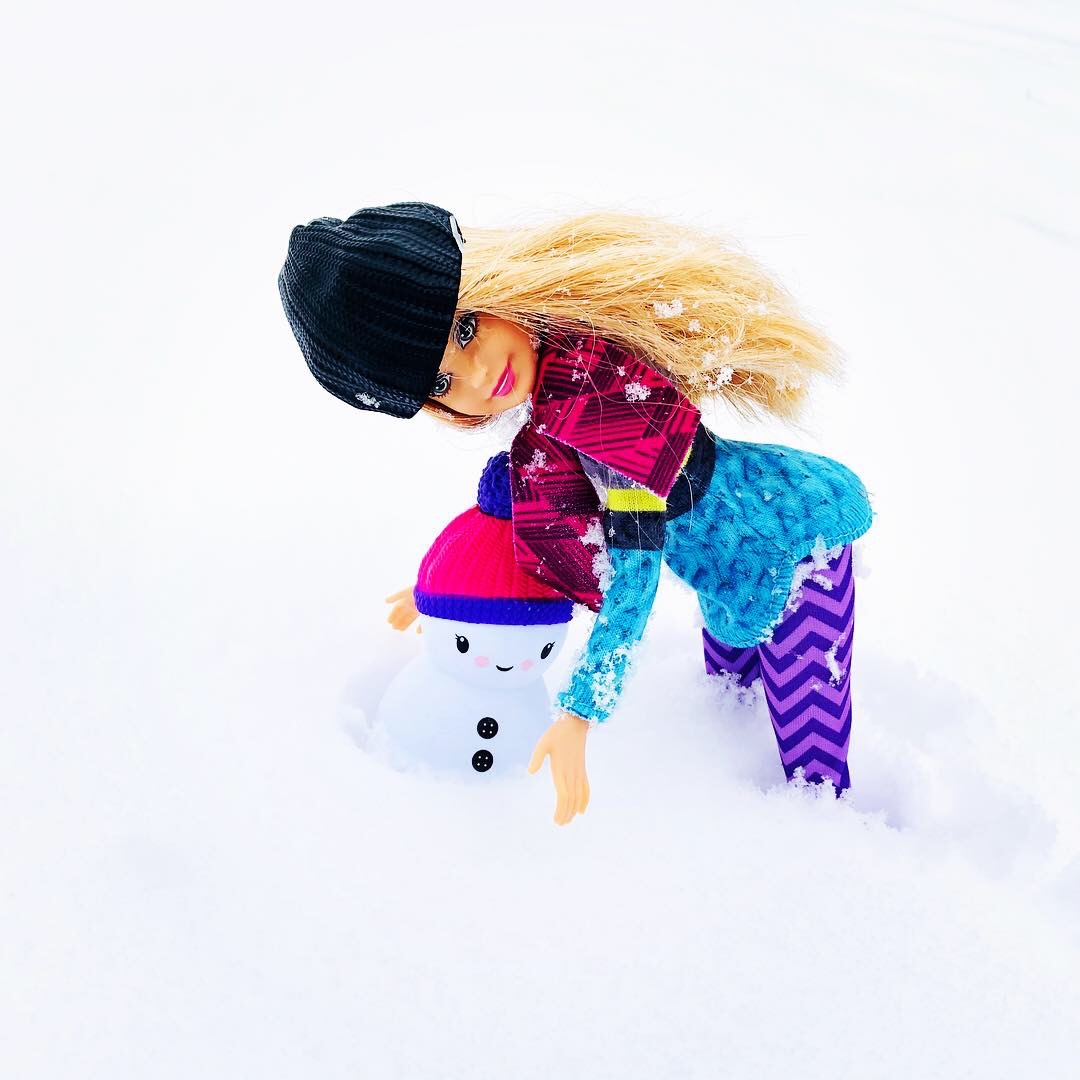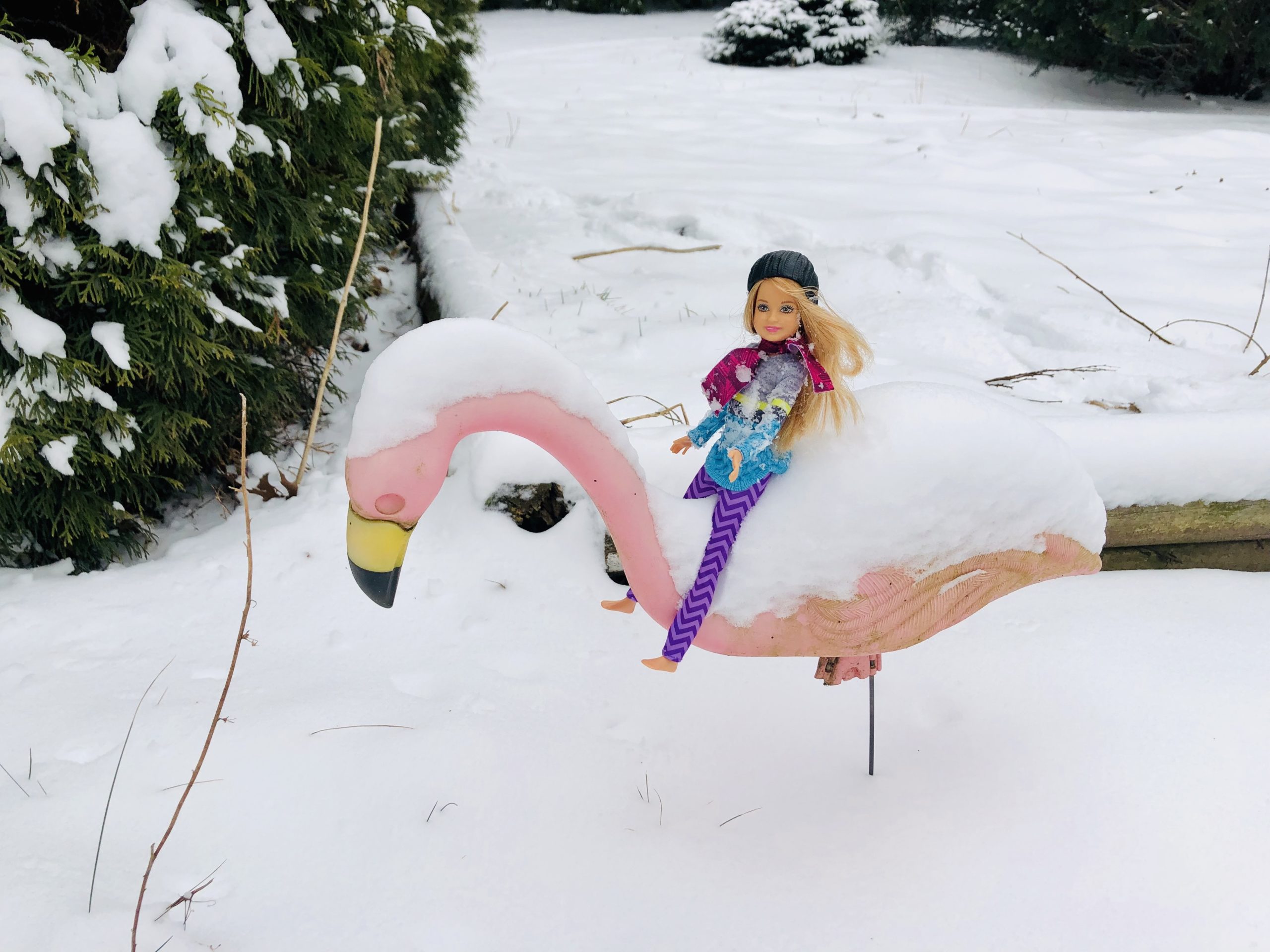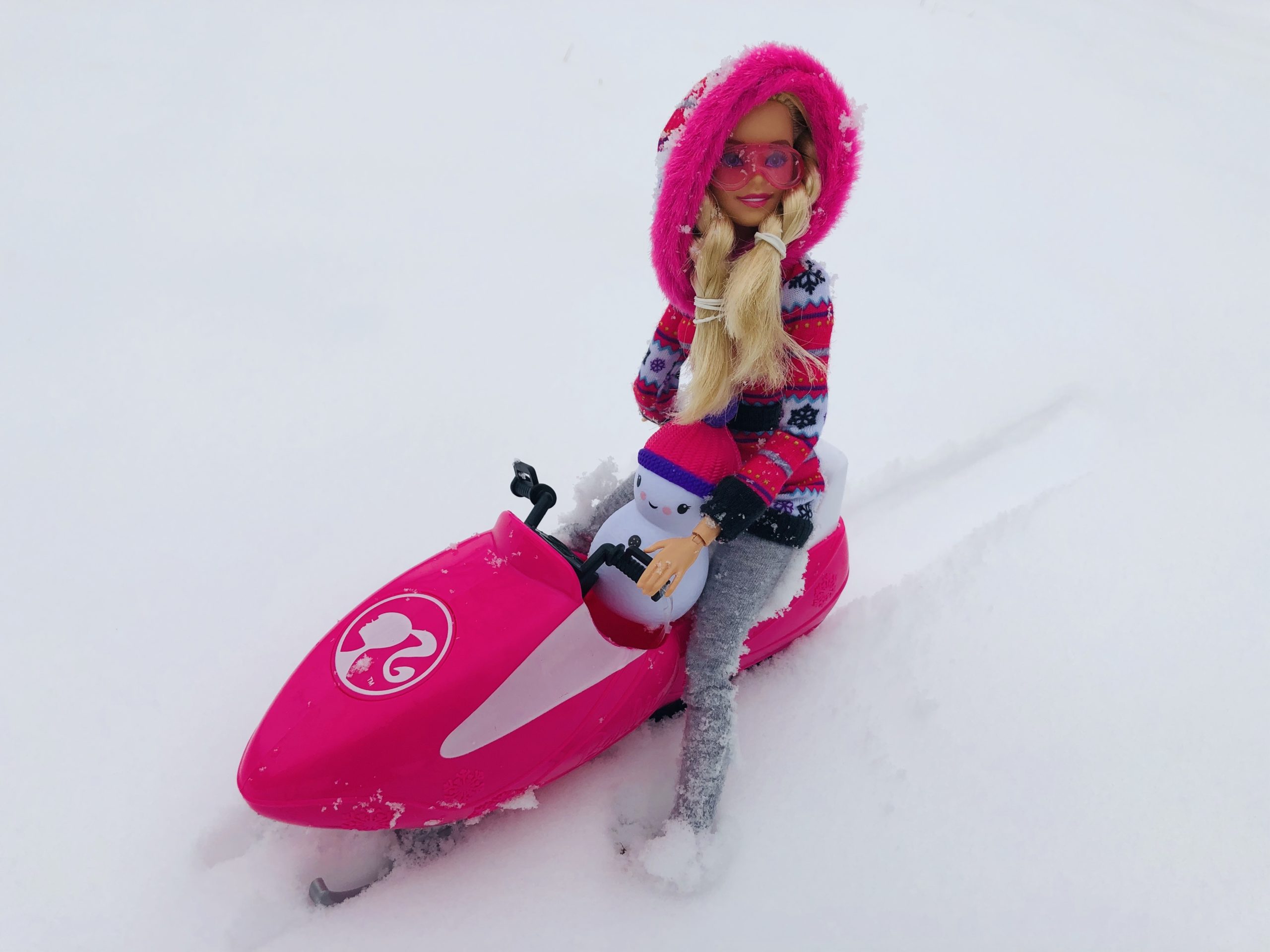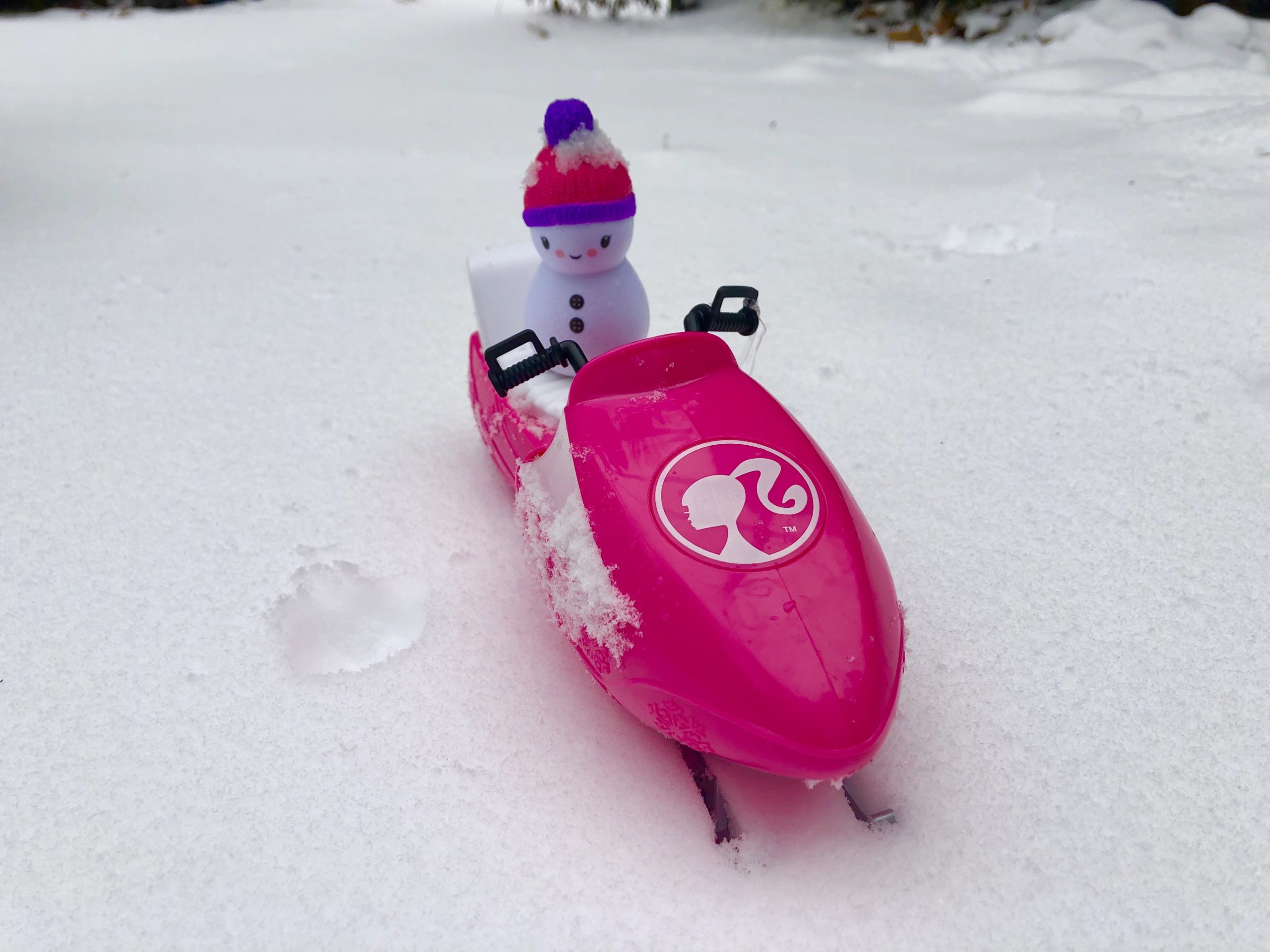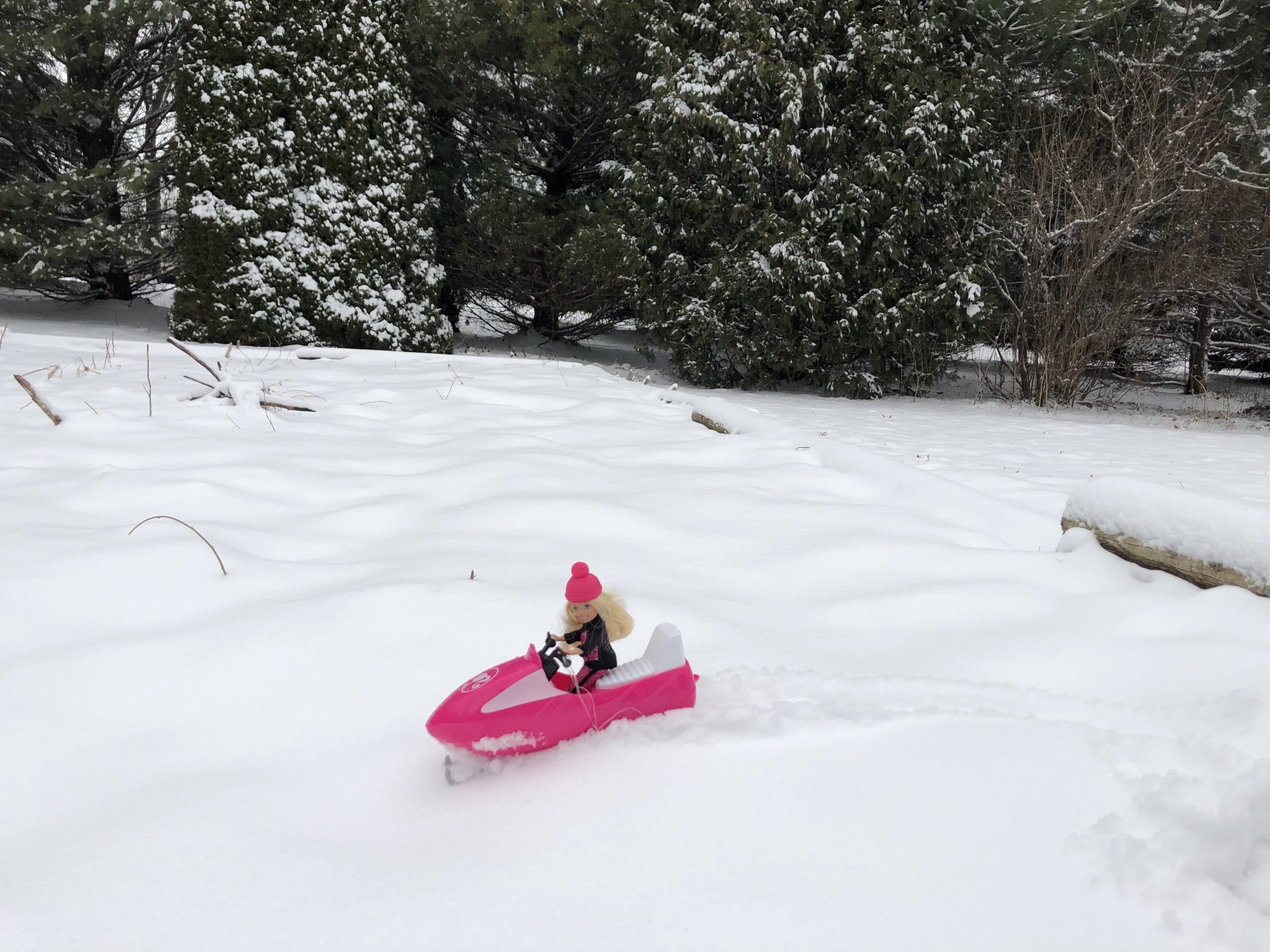 Everything was going great until Skipper Roberts decided to be a show off. For instance, she was going way too fast, turning super sharp so that snow would spray us (hated that), and jumping real high over snow mounds. It was annoying.
Now me and Chelsea, my BFF, love watching the Olympics. Once, we saw this '"Extreme Double Flip" from a snowboarder.  It was EPIC (but I still can't believe someone would actually try to do that). So, when Skipper started to show off her "snowmobiling skills", we totally remembered seeing that move and I said to Chelsea, "Well, I bet she can't do the Extreme Double Flip on a snowmobile". When I said that, Chelsea had that look in her eye and I had it too, and at the same time we said, "DOUBLE DARE TIME".
We walked over to Skipper and said, "We have a dare for you, deal or no deal?" She took it and listened to our challenge. She was not too happy about it and wasn't going to do it. Then we told her that if we taped her, we could win a million bucks or something.  That sealed the deal.  It was on.
But not for long.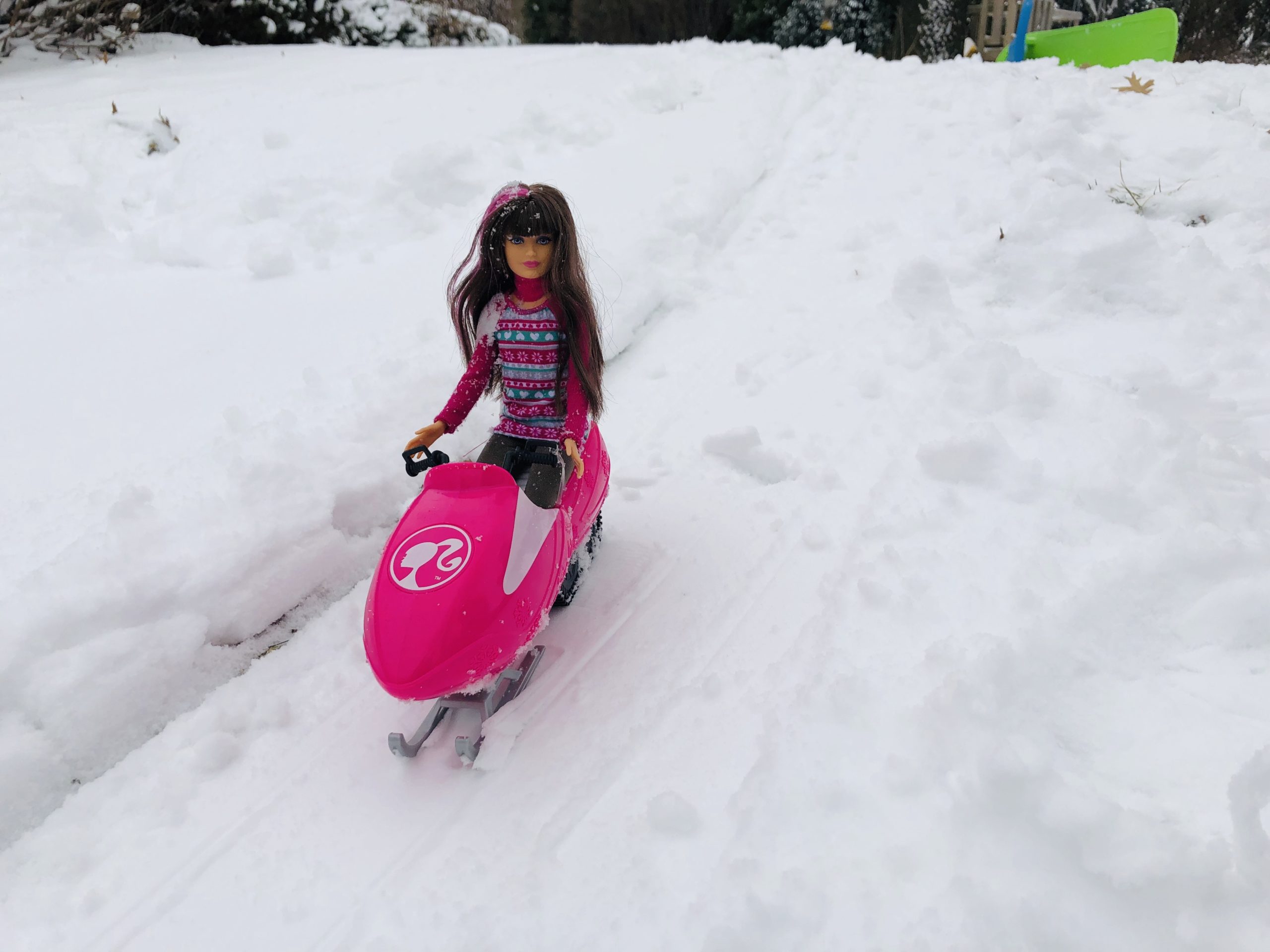 Down the hill she went, going kinda fast but not too much. She was doing great……until she wasn't. She hit a ski jump and I don't think she saw it. TRIP, FLIP, BOOM! Skipper was in the tree. While she was up there she said "Ok. This is not my fault". But me and Chelsea? We were already running inside to go get a ladder and to also not be outside when our parents saw her!   Sorry Skipper!
Luckily, she was not hurt but I don't think we'll be invited back anytime soon.  That's okay, I'm ready for spring.
Later Diary!
**We had so much fun with these Sisters Snow Fun Dolls and Barbie Sisters Sledding Fun! We highly recommend them, they kept us busy all winter.  If you or someone you know would like to have them, just click on the links.  Remember, we may get a small commission but it's at NO EXTRA COST to you, so don't worry. Enjoy!
.