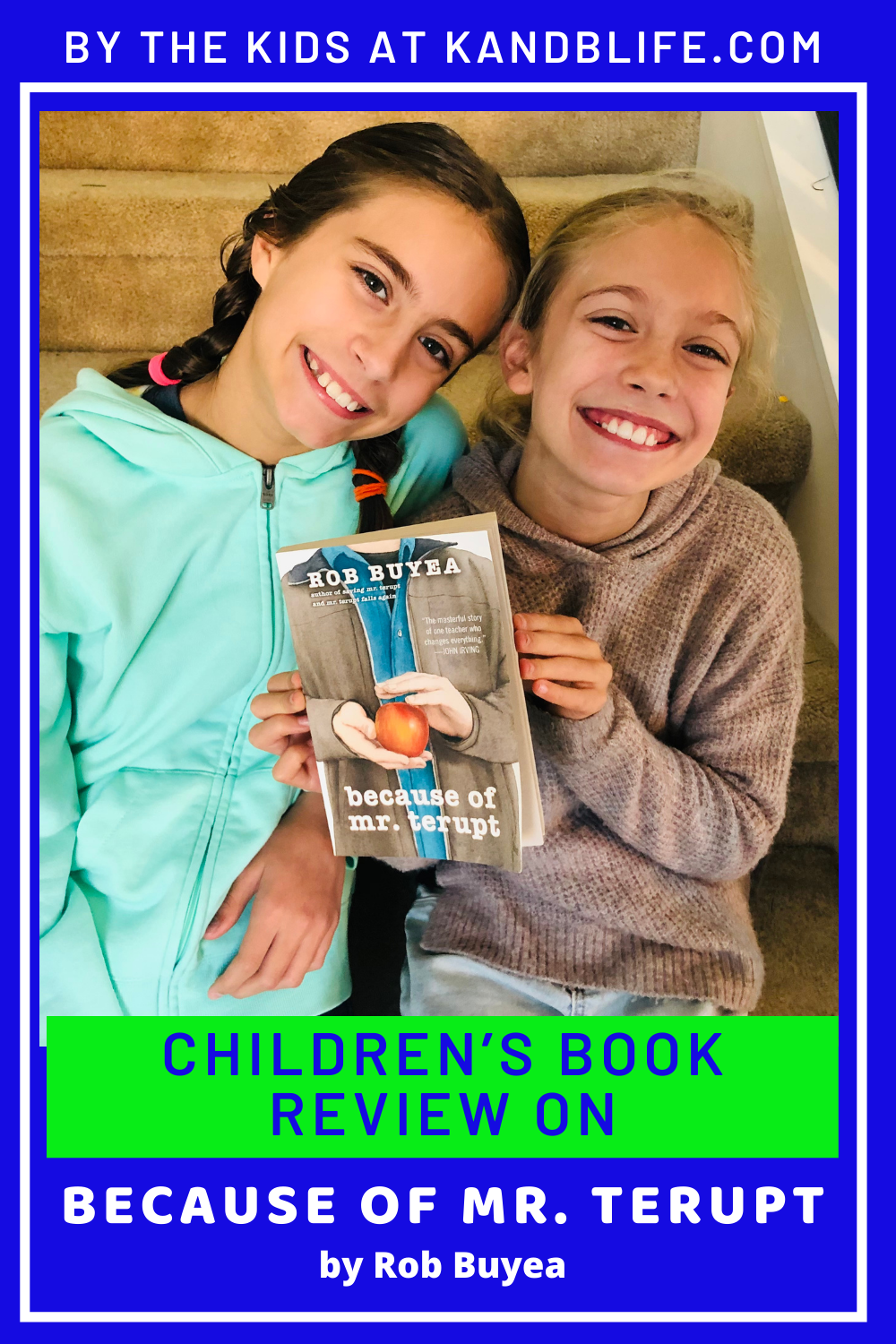 BOOK REVIEW ON BECAUSE OF MR. TERUPT
This was a really good book and if you're a kid that goes to school, you should read it. If you've read some of my other book reviews, this was another one of those great books that I read in 4th grade, Miss White's class. I read a lot that year. I think it was because she was a fantastic role model for our class. She talked a lot about books and we saw her reading all the time. She would read at breaks and at lunch. It really caught on to us kids.
**PARENT/TEACHER TIP: You want your kids to be readers? Let them see you reading.
So, what's it about?
The story takes place at Snow Hill School and takes place over the entire school year, September through June. Seven students, all with such different personalities, are put together in Mr. Terupt's 5th-grade classroom.
Peter is the class clown and my favorite character, other than Mr. Terupt
Luke is a smarty
Jeffrey is a total slacker
Danielle is what they call a pushover
Jessica is the new girl
Alexia acts like a queen and rules the classroom in a bossy way
Anna is very shy, and my least favorite character. She is so insecure, has no self-confidence and it drove me crazy.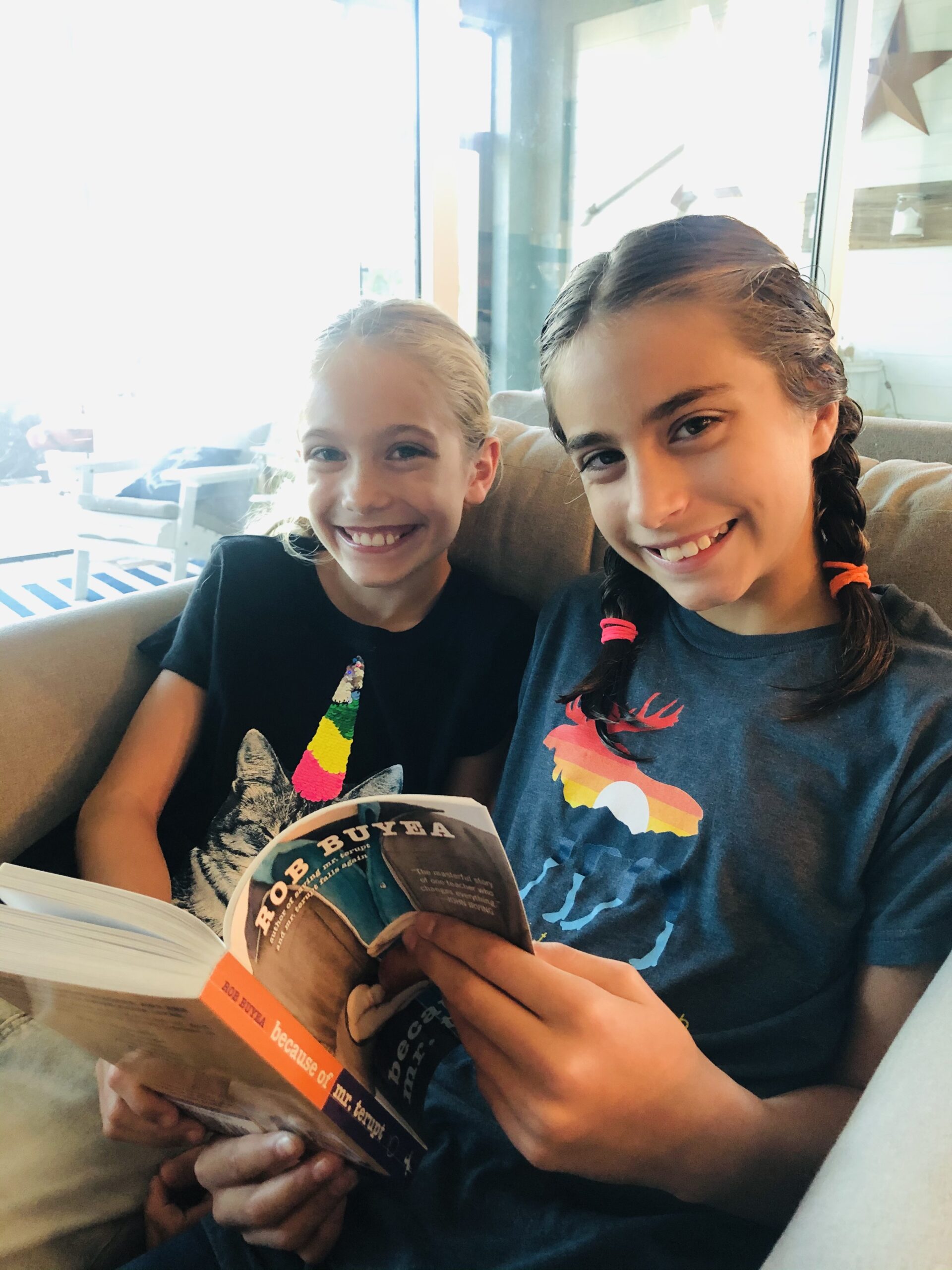 Although Mr. Terupt is young and a new teacher, the kids find themselves learning not only their schoolwork but a lot about life. Mr. Terupt engages the kids with lessons on friendship, forgiveness, family relationships, and feelings in general.
The seven students who once didn't get along are coming together and then…an accident. They all must come together to deal with it. How? Who had the accident?
You have to read it, to find out!
What I really liked about it:
There are 2 things that I found pretty interesting:
The book is broken up into 2 parts. The first part of the book leads up to the accident and then Part 2 deals with the aftermath of the accident. I just liked the way it was organized that way.
Each chapter is told from the perspective of one of the students I talked about above: Peter, Jessica, Luke, Alexia, Danielle, Anna, and Jeffrey. You get to hear their side of a story, their feelings, their family life, their worries, all of it! It's pretty neat that Rob Buyea set it up this way. Usually, you only get to hear 1 person's side or maybe 2, but not 7!
Who's it for?
You'll enjoy this book if you like real-life stories. There are no monsters, magic, or anything having to do with science fiction. It's something that could really happen.
I'd recommend it for upper elementary grades. It's a bit long, although it doesn't seem so because you won't want to put it down. But it also talks about problems like bullying, divorce, death, and guilt.
One of my favorite parts!
My favorite character is Peter because he was funny and a bit of a prankster.
Peter even starts off the book by saying, "It's our bad luck to have teachers in this world, but since we're stuck with them, the best we can do is hope to get a brand-new one instead of a mean old fart."  It cracks me up because, for one, we have to have teachers  (it's not bad luck), and second, every kid does like the new teachers. It seems that all the old teachers are grumpy and mean and the new ones are excited, happy, and full of energy.
Immediately, I liked the way he was thinking. I think all kids can relate to him or at least one of the other characters. It's nice to make a connection when reading a book, it helps you to really get into it and I think you will!
Thanks for taking the time to read our book review! Happy reading everyone!

We hope you enjoyed and found this book review on Because of Mr. Terupt helpful! Please let us know what you thought of the book in the comments, we want to hear what you think! We'd also love any recommendations for books!
Head back to Book Talk for more Book Reviews by Brecken and me.
**You can grab your own copy of Because of Mr. Terupt here! It's an affiliate link, but don't worry, it's at NO extra cost to you! It just may give us a little something to help keep the blog going. Thank you for your support!

Hey! don't forget to sign up for email! Happy reading everyone!