Description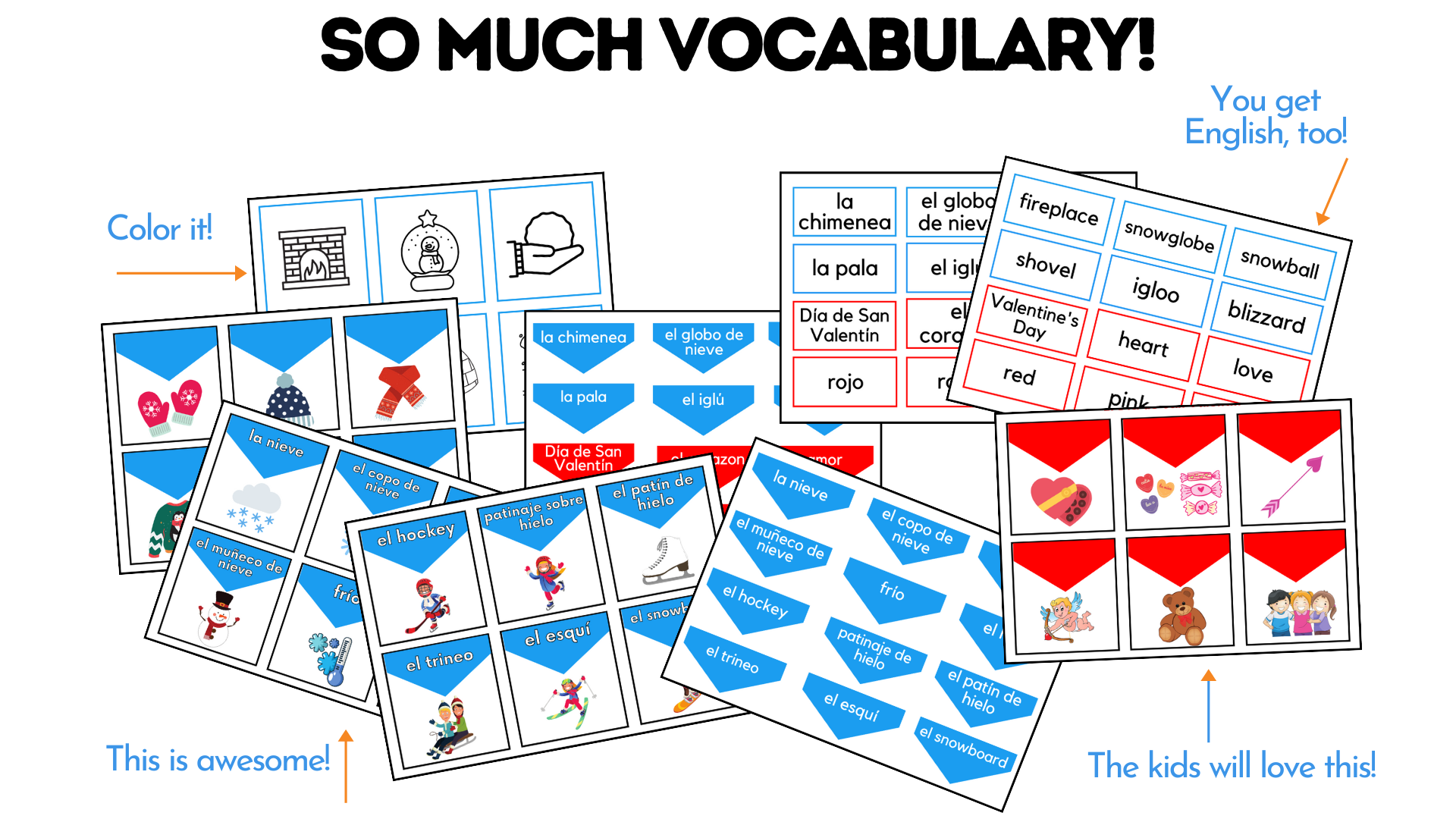 ❄️ Included:
42 Picture Cards w/ Spanish Vocabulary Word
42 Picture Cards w/out the word
42 Black and White Picture Cards w/out words (great for kids to color and write the vocab word on the back, like a flashcard)
42 triangle Spanish words to use with picture cards
42 rectangle Spanish vocabulary words
42 rectangle English vocabulary words
Also included: an ! Did you know Vocabulary Word Cards can be used in a multitude of ways!
For other great ways to introduce or reinforce vocabulary, check out: Spanish Vocabulary Activities for Beginners!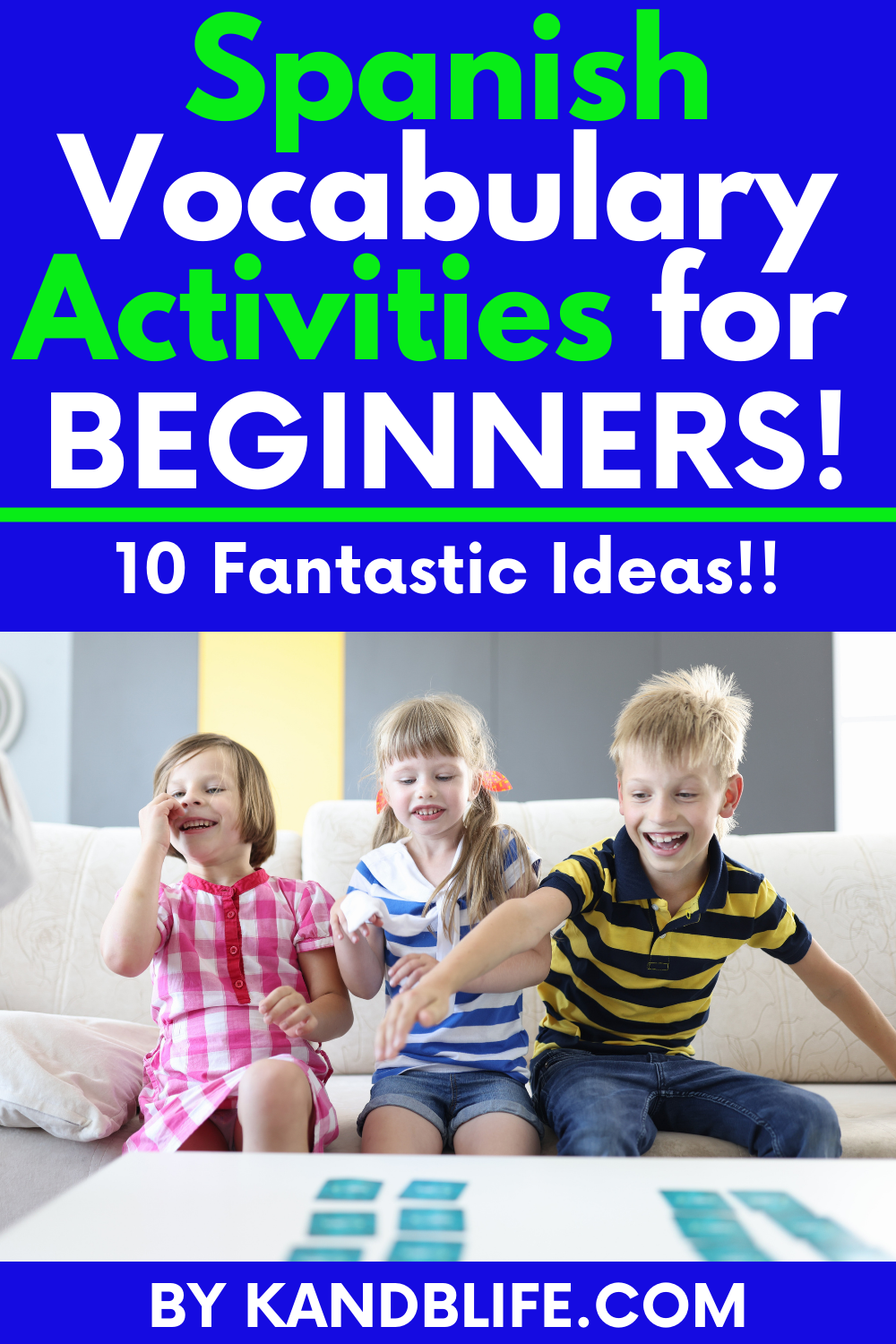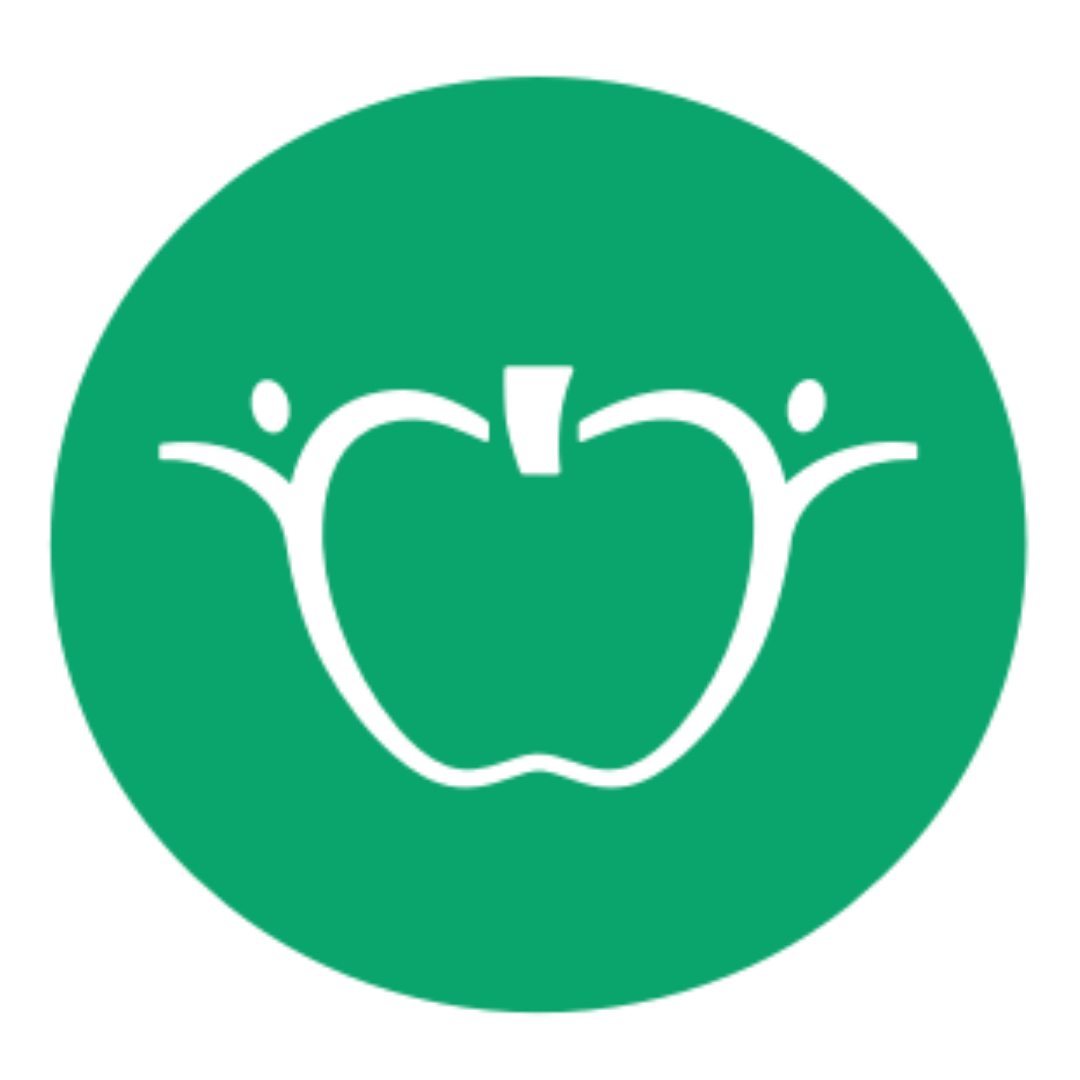 As always, our products are available on Teachers-Pay-Teachers! ❤️