Description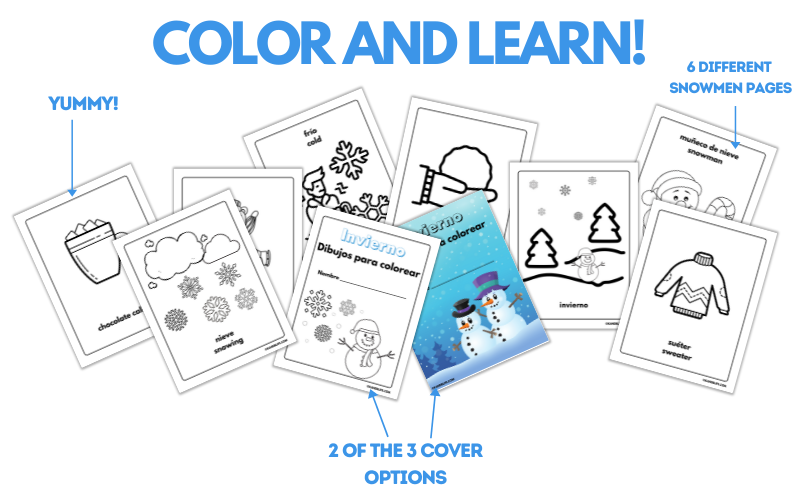 Included in the
Spanish winter Coloring Pages

:
3 Cover Options
42 Dual Language Coloring Pages
42 Spanish Coloring Pages
💡 An Ideas Page because there are so many things to do with them other than color!
Bonus Writing Pages! Psst…It's in the preview 😃
**There are 27 Vocabulary Words spread out over the 42 pages due to the favorites to color where we have mulitple coloring pages:
*copo de nieve/snowflake. muñeco de nieve/snowman, frío/cold, patinaje de hielo/ice skating, manoplas/mittens, gorro/hat, chimenea/fireplace, esquí/skiing, chocolate caliente/hot chocolate*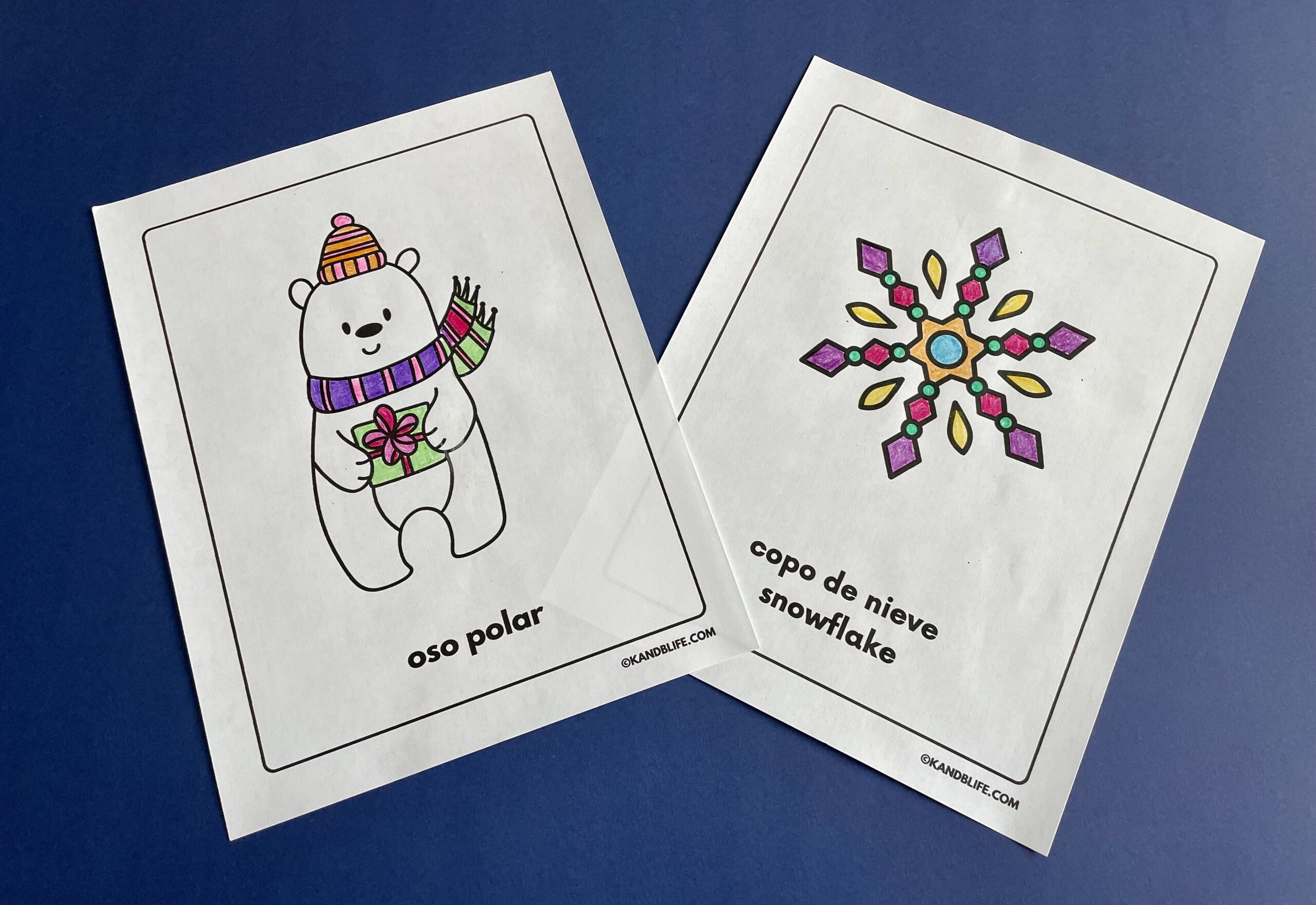 Check out our other Spanish and Dual Language Coloring Books as well!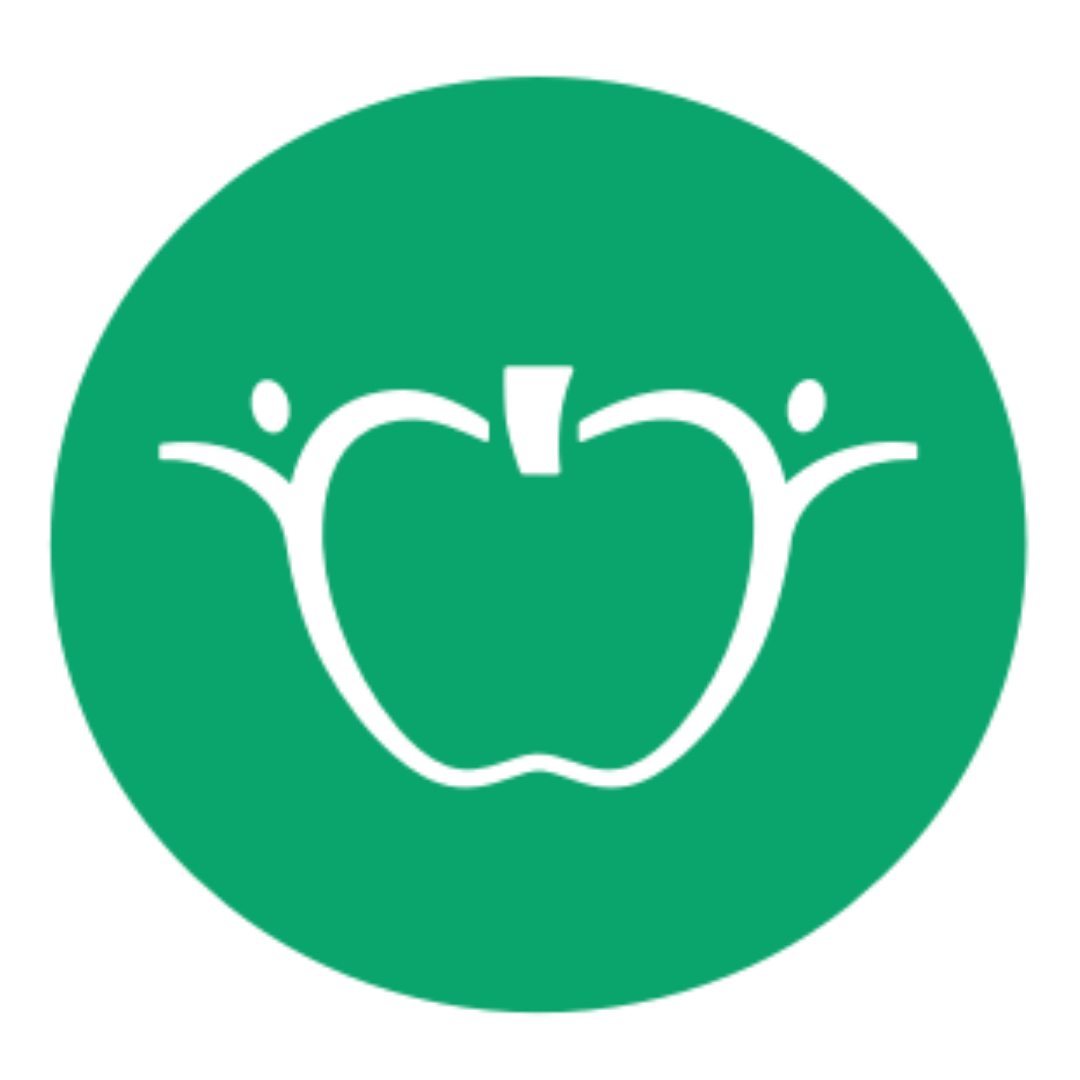 We have TPT Store (K and B Life), too, if you prefer to purchase products from there! I know how we like our TPT Credits 😉