Description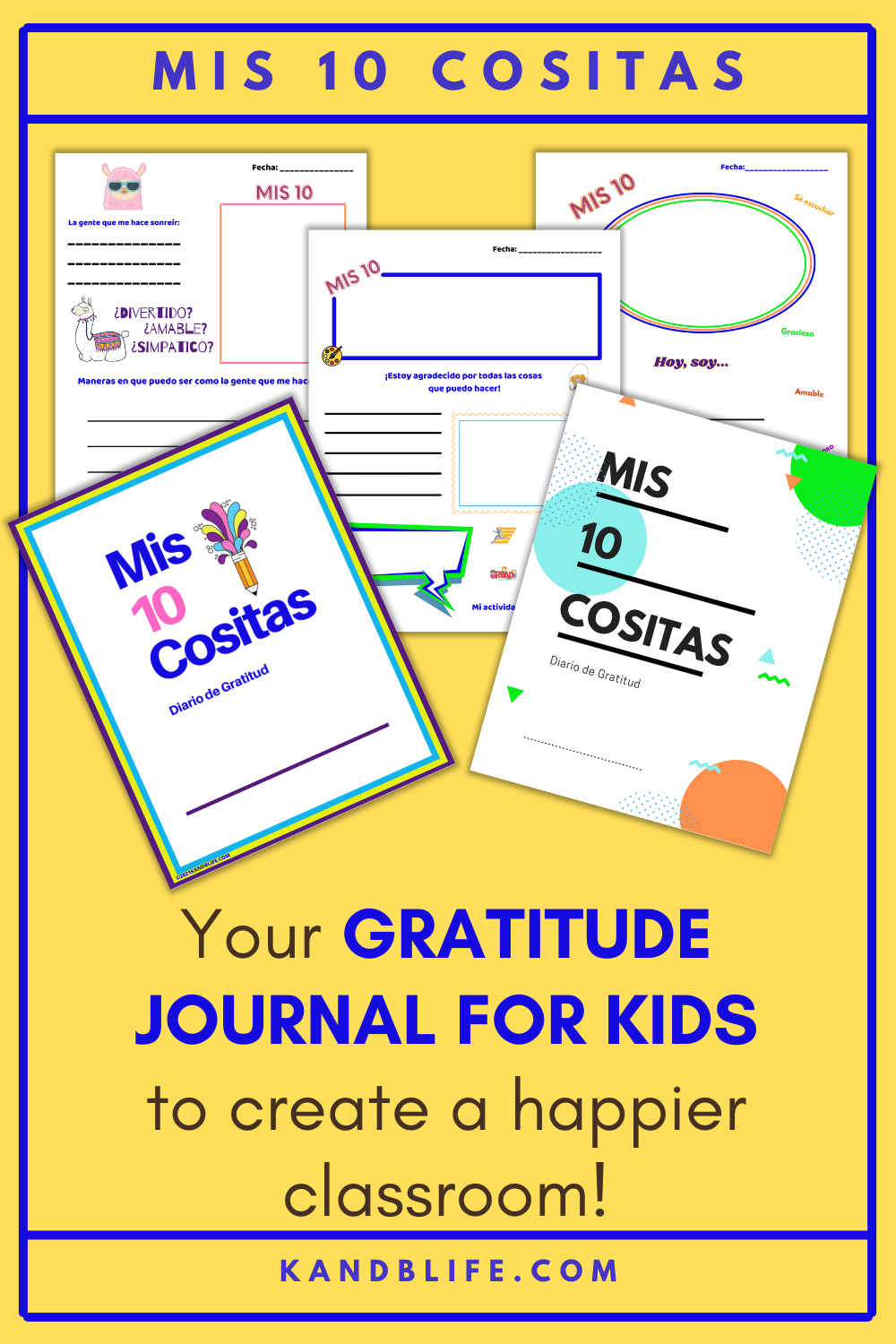 Congratulations! This fantastic resource will help your kids on their journey to being more grateful, happy, and learn Spanish all at the same time! The Mis 10 Cositas focuses on writing about 10 LITTLE THINGS each day. This resource was designed after I tried a generic grateful journal (Hoy, estoy agradecido…) in my 1st-grade Spanish immersion classroom but was getting the same answers all the time: Mi Familia, mi mascota, mi escuela, mi casa…
I felt like we could better than this. So, I gave them Spanish picture dictionaries and a different theme each day.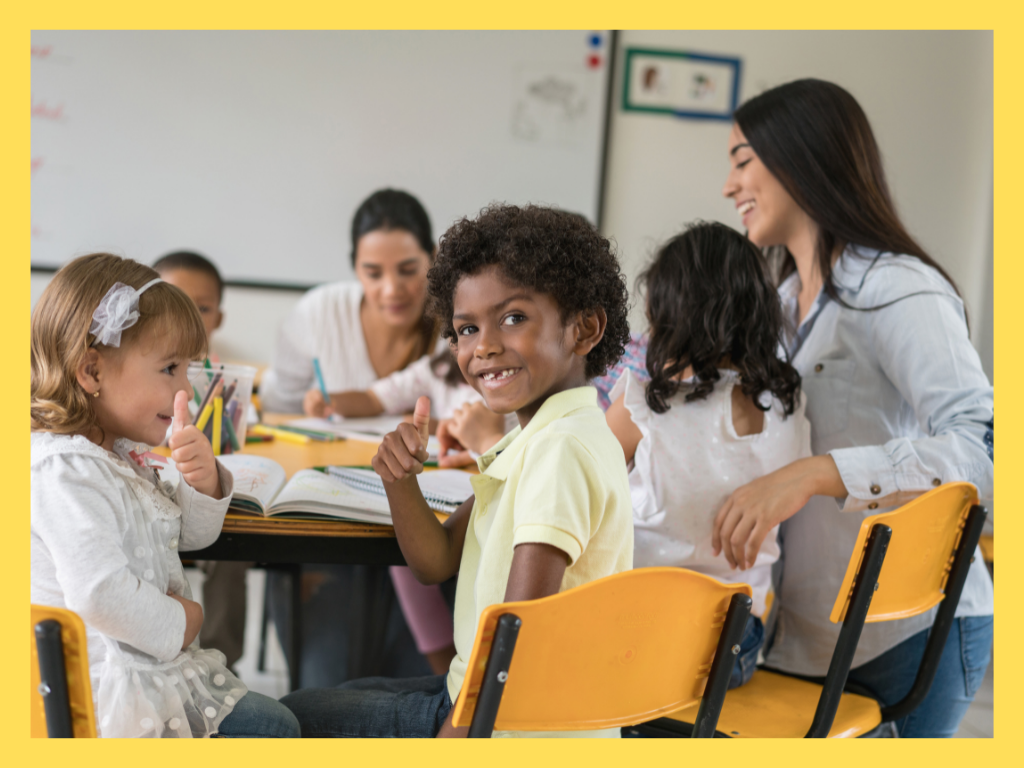 We started with coming up with 5 little things (hence, the Mis 5 Cositas Journal) and eventually worked our way up to 10 things!
WOW! It became fun and their Spanish Vocabulary increased immensely! They enjoyed filling out the sheets in the morning, they began to enjoy writing and best of all, their attitudes became positive and happy! They really loved learning Spanish Vocabulary this way and enjoyed sharing, especially when it was crazy things.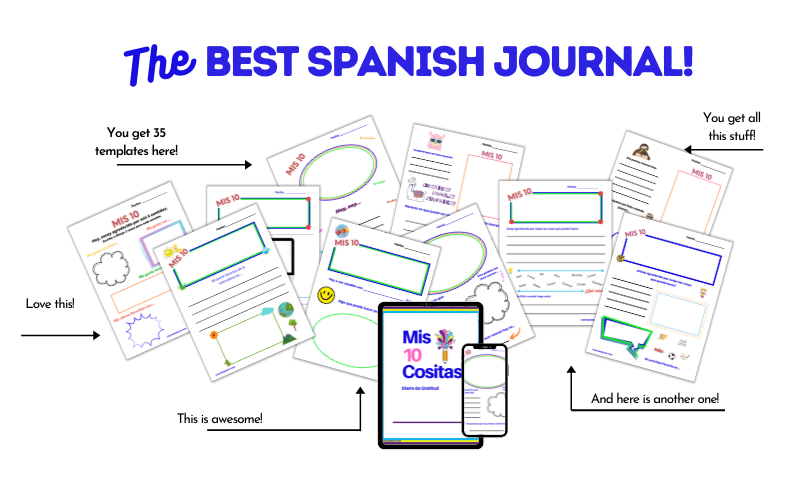 INCLUDED IN THIS JOURNAL:
30 Themed and Prompted Templates! The templates are designed with varying writing abilities in mind. There are a wide variety of pages with little writing with lots of places to draw it out all the way to some pages that have all writing. A few topics include nature, compliments, laughter, kindness, and favorite activities.
4 different cover styles so kids can take some ownership in their journaling book.
3-page guide with tips, how-to's, and 20 additional prompt ideas
5 take-home pages! These can be brought home to reflect back on the day and make some goals for the next day. It's completely optional, of course, but I did have many students that loved showing and working on it with their family at night. They love to show off their Spanish!
❤️ Numerous studies have shown how important gratitude is for children:
increase in concentration/engagement in school
increased self-esteem
ability to cope better with stress
decrease in aggressive behavior
more optimistic/happy
better sleep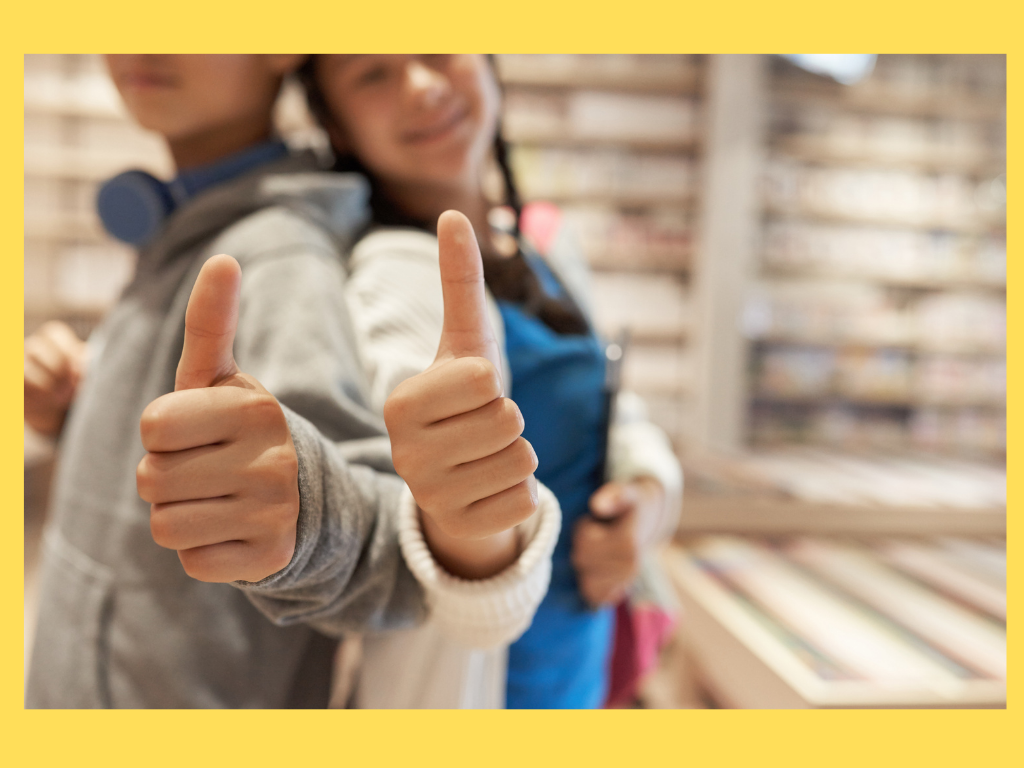 Download the Mis 10 Cositas today! NO PREP!
Are you thinking 10 things are too much right now? Try the Mis 5 Cositas instead. Or better yet, start with the "My 5" and work your way up to 10 little things and get all 4 Journals (English and Spanish) in a money-saving bundle!
**Everything also available in our TPT Store!
Please feel free to e-mail me any questions or concerns that you may have about this product at kinley.meislahn@gmail.com and we'll be happy to help!